Location
Library Of Congress - Thomas Jefferson Building
10 First Street Southeast
Washington, DC 20540
Description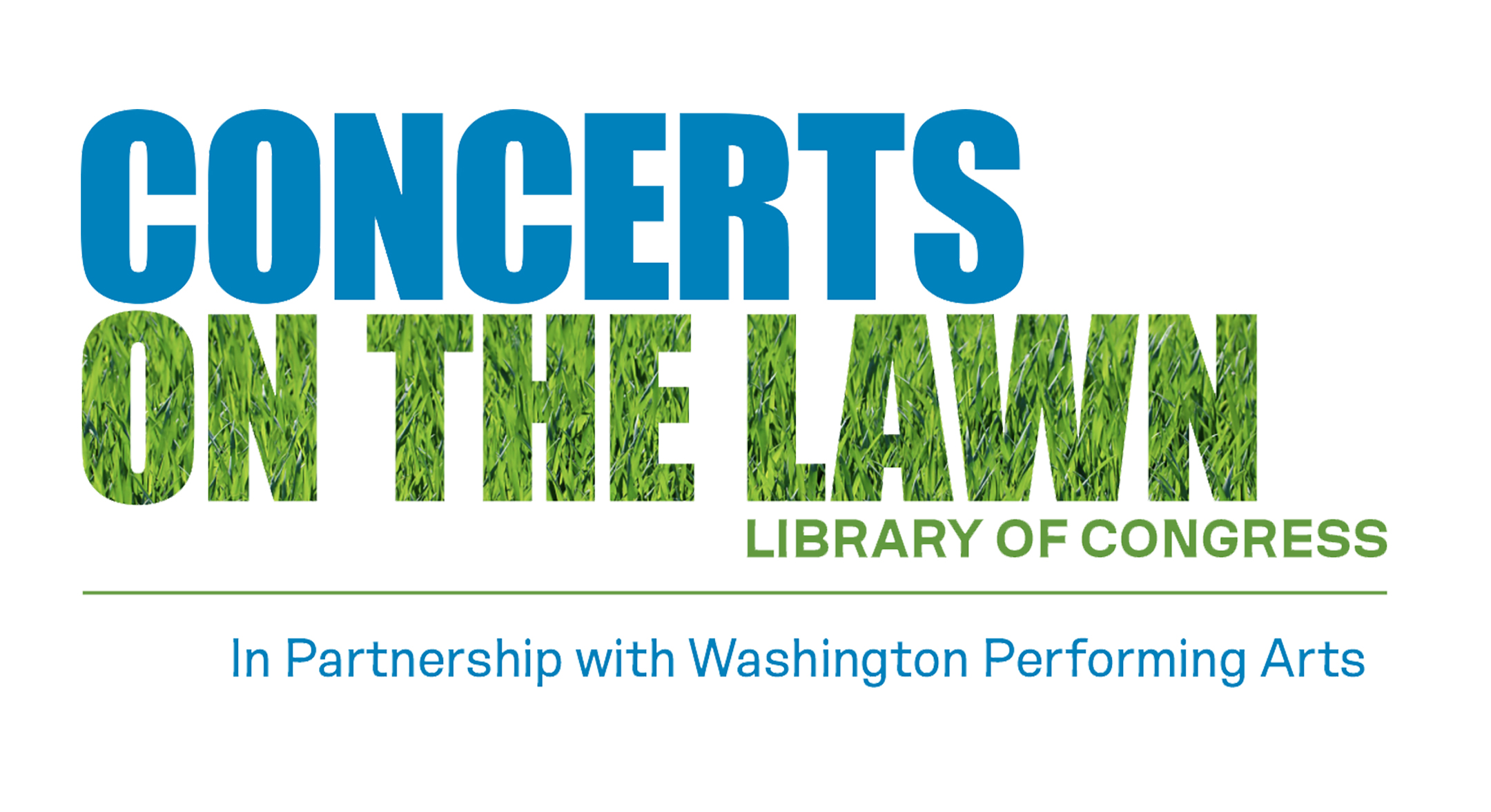 UPDATE: Due to rain, the July 11 performance by the Brent Birckhead Quartet has been moved inside the Library to the Coolidge Auditorium. The performance will begin at 7pm, and seating will be available on a first-come, first-served basis starting at 6:30pm. Entry will be through the ground floor carriage entrance at the front of the Jefferson Building.


The Library of Congress and Washington Performing Arts' Mars Urban Arts Initiative will co-host the second "Summer Concerts on the Lawn" outdoor musical performance series. The performances will be presented in conjunction with the "LOC Summer Movies on the Lawn" — a six-film series which showcases iconic films from the Library's National Film Registry — on Thursday evenings at 7:00 pm from July 11 through Aug. 15 on the north lawn of the Library's Thomas Jefferson Building, across the street from the U.S. Capitol. The film screenings will follow the musical performances at sundown.
The concert series is the latest of many activities that have been presented under the leadership of Librarian of Congress Carla Hayden that seek to make America's library and its treasures more accessible on-site. This exciting lineup of locally-based musicians represents the variety of musical genres that can be found amongst the Library's music collections.
IS IT RAINING? In the event of rain, the concert will still take place in the Coolidge Auditorium, inside the Jefferson Building of the Library of Congress, at 7pm. The film will be cancelled or rescheduled.
So we look forward to seeing you, rain or shine!

July 11: Brent Birckhead Quartet
Saxophonist Brent Birckhead is a "riveting" improviser (New York Times), award-winning soloist, bandleader and composer with a drive for creative risk and a deep respect for legacy. While studying at Howard University, he won Downbeat magazine's Student Music Award for best blues/pop/rock soloist. His playing demonstrates an impressive mastery of styles—funk, r & b, and go-go in addition to mainstream jazz—honed in major D.C. groups like the Bohemian Caverns Orchestra and the Chuck Brown Band. Birckhead has performed and toured with a starry roster of legendary artists, among them Lauryn Hill, Nas, Dave Chapelle, Wale, Eric Benet, and many more. Recent appearances with his band have included stops at prestigious venues including the Blue Note, Hollywood Bowl, Merriweather Post Pavilion, and Billboard Tokyo and Osaka. Currently he is a member of the faculty at Morgan State University.
---
SUMMER CONCERTS ON THE LAWN
July 11: Brent Birckhead Quartet
July 18: Elena & Los Fulanos
July 25: BYTES & BEATS: Shing02 and Fat Jon
August 1: ENTATY Music & Go-Go Dance Workshop with Lorenzo "GoLo" Evans
August 8: KanKouran West African Dance Company
August 15: Verny Varela Combo & Salsa Dancing


Please request ADA accommodations at least five business days in advance by contacting (202) 707-6362 or ada@loc.gov.
---

Visit us at loc.gov to learn more about the national collections.

SUMMER FILMS ON THE LAWN
July 11: Mary Poppins
July 18: Beauty and the Beast
July 25: A League of Their Own
August 1: Jaws
August 8: E.T. the Extra-Terrestrial
August 15: Jurassic Park