Brendan Leonard: BeWild 2016 Speaker Series

Thursday, May 19, 2016 from 7:00 PM to 9:00 PM (PDT)
Event Details

May 19, 2016
Brendan Leonard

Brendan has bicycled across America, ridden through the Grand Canyon on a raft and walked across it twice, and lived out of a converted van for three years, climbing and adventuring in the mountains around the West. Brendan is a writer, and the founder of semi-rad.com. Most of his work centers around adventure, travel, and human experiences with both of those. Brendan is also contributing editor at Climbing, Adventure Journal, and The Dirtbag Diaries. His stories have appeared in Backpacker, National Geographic Adventure, Outside, Men's Journal, Sierra, Adventure Cyclist, and other publications.
BEWILD SPEAKER SERIES
The Mountaineers, Mountaineers Books and adidas outdoor are proud to present the BeWild Speaker Series where we're putting passion and adventure on the stage. Come to any one of these talks - or all four - and we guarantee you'll leave inspired to seek adventure, connect with nature and work to protect wild places.
Event Tickets:
$10 Mountaineers member

$12 non-member

$12 Day of event OR at the door
LOCATION AND DETAILS
All events
7:00-9:00pm
The Mountaineers Seattle Program Center
7700 Sand Point Way NE
Doors open at 6:00 PM, show starts at 7:00 PM
---
2016 LINEUP 
April 15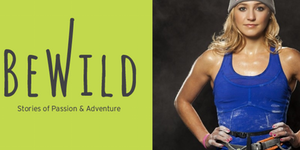 May 19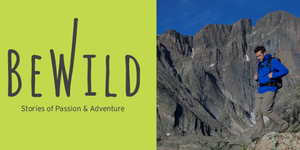 June 2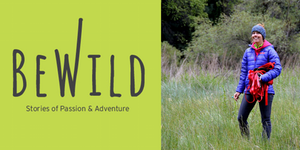 June 22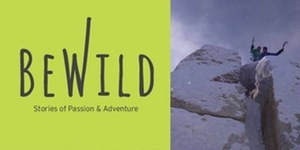 ADDITIONAL EVENTS IN THIS SERIES
April 15, 2016
Sasha DiGiulian
Sasha first began climbing at 6 years old, in 1998.  She has won the World Championships for Female Overall, and has placed Silver in the Bouldering World Championships, as well as Bronze in the Duel. Sasha has been the undefeated pan American Champion 2004 to the present, and she is a three-time US National Champion. Outdoors, Sasha is the first and only North American woman to climb the grade 9a, 5.14d, recognized as the hardest sport climb ever achieved by a female. She has done two. Sasha was the third woman in the world to accomplish this grade. Additionally, she has onsighted multiple 8b+'s, 5.14a's, ascended groundbreaking multi-pitch routes of up to 1000 feet of 8c climbing, and has accomplished multiple First Ascents and Dozens of First Female Ascents around the world. 
June 2, 2016
Libby Sauter
The 30-year-old nurse splits her time between saving children's lives with international NGO Novick Cardiac Alliance in some of the world's most dangerous places and climbing hard on some of the world's most challenging rock faces. In her downtime she enjoys playing on a "highline" - a thin piece of rope strung high above the valley floor. In 2014 she set the female speed record on The Nose, El Capitan with Mayan Smith-Gobat. She's even completed two routes of El Capitan in a day - most spend up to a few nights on the face making the challenging ascent.
June 22, 2016
Ben Erdman & Jess Roskelley
Washington native Jess Roskelley began his mountain climbing career at age 18 as a guide on Mount Rainier. By age 20, he had reached Rainier's summit 35 times and was the youngest American to have reached the summit of Everest. Roskelley began dividing his time between working as a tank welder and pioneering new routes in the Alaska Range, where he met up with Alaska native Ben Erdmann. Ben, who came to alpinism by way of climbing frozen waterfalls, works with rigging systems as both passion and profession, and his ascents in Patagonia are marked by a continuous-movement style of alpinism, the endurance pushes. In 2013, Roskelley and Erdmann, along with partner Kris Szilas, established a first ascent on the East face of the Citadel (VI AI5+ M6+ 5.10R A3) in Alaska's Kichatna Mountains in 70 hours camp-to-camp.
Today, Jess and Ben migrate, like birds, between the extreme poles of the Western Hemisphere, spending their winters in Patagonia and summers in Alaska, with occasional stopovers in the Cascades and the Rockies.
Jess and Ben will share highs and lows from their migratory life, from numerous successful summits of Fitz Roy and first ascents in both Alaska and Patagonia to starting their own rope access welding business, being roommates for life, and making sure the house is clean daily when Jess's wife gets home from work.

For more information: Visit www.mountaineers.org/BeWild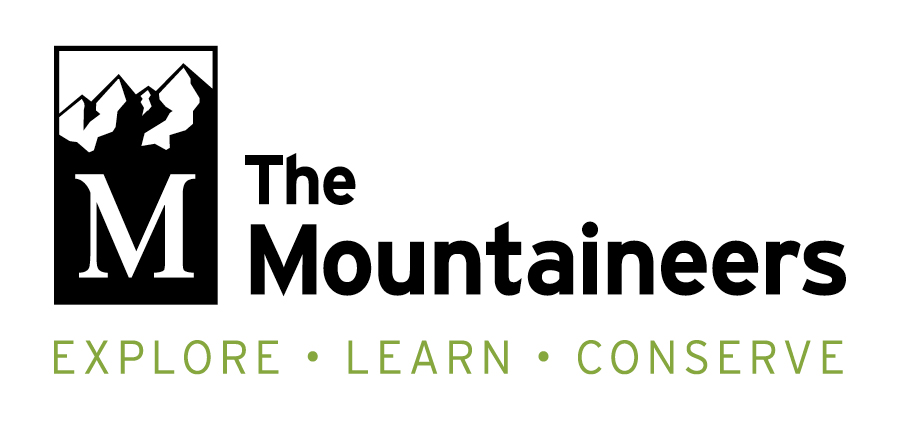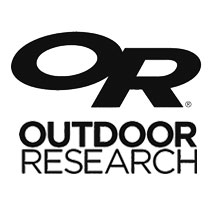 Big thank you to:

When & Where

The Mountaineers Seattle Program Center
7700 Sand Point Way NE
Seattle, WA 98115


Thursday, May 19, 2016 from 7:00 PM to 9:00 PM (PDT)
Add to my calendar