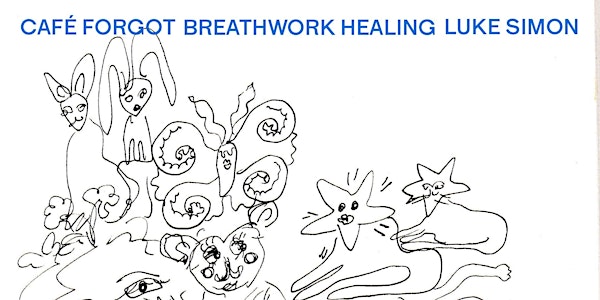 Breathwork Healing at Café Forgot
Location
627 E 6th St
627 East 6th Street
New York, NY 10009
Refund policy
Contact the organizer to request a refund.
Eventbrite's fee is nonrefundable.
Breathwork Healing at Café Forgot
About this event
Breathwork Healing at Café Forgot on Jan 8, 2020, lead by mystic, Luke Simon addresses the energetic intensity of life in NYC. Luke will create a space for Café Forgot friends to gather, to heal, and re-ignite their inner spark with Breathwork.
Breathwork is an active meditation that takes you out of the mind and into feeling. As you relax and let go, the increased oxygen flow rejuvenates your body and helps to open your heart. People can have cathartic emotional releases, and moments of intuitive wisdom and clarity. By filling up on your own energy, and reconnecting to your breath, you cleanse and let go what isn't truly yours. Come ready to breathe, let go, and experience the subtle energy inside yourself. You'll leave feeling lighter, balanced, and more who you really are.
Each group will start with a short grounding meditation. Then we will check in with the group members and share any intentions we have for healing. Luke will teach you the active breath pattern and the group will lay down for the inner breath journey. We will end with a period of deep relaxation. Luke use's essential oils, music and positive affirmations to guide your journey. Blankets provided. No experience necessary. Wear something you can comfortably breath in but doesn't have to be yoga cloths.
Luke Simon studied Breathwork with David Elliott. He is a Reiki Master and co-founder of Maha Rose Center for Healing in Brooklyn. His work has been written about in the New York Times and VanityFair.com. He is currently writing a humor memoir about his healing journey.
*Tickets are non-refundable.