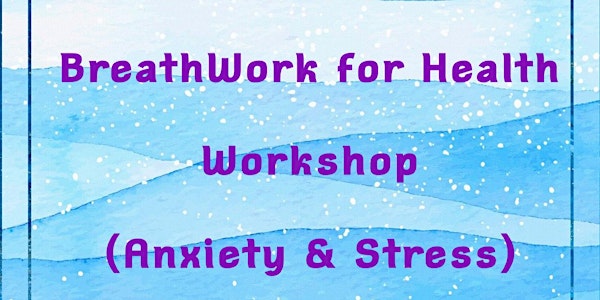 BreathWork for Health Workshop - Controlling Anxiety and Stress
You are powerful beyond belief! Through a simple, easy to do Daily Breathing Practice, YOU can control your leves of stress and anxiety.
About this event
Have you (or someone you know) been dealing with high levels of Stress and/or Anxiety?
BreathWork has been scientifically proven to HELP alleviate these feelings, so they do not affect our health.
Would you like to learn how to harness the Power of Your Breath, and feel in charge of your emotions??
Please joins us for this empowering session offered by Sylvia Adler, a Certified Integrative Nutrition and Breath Coach.