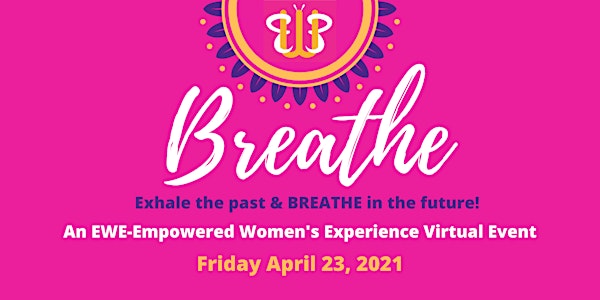 BREATHE - an EWE-Empowered Women's Experience Event
Every Empowered THAT GIRL needs a day to renew her purpose and dream even bigger! BREATHE is that day!
By Elizabeth Gorn Stephenson
Date and time
Friday, April 23, 2021 · 5:30am - 12:30pm PDT
About this event
Embrace your inner THAT GIRL . . . Empowered . . . the one who looks at life as a grand adventure, thinks outside of the box, the one who sees challenges instead of problems. Join other like minded women for a day of motivation, inspiration and networking. Enjoy Fabulous Keynote speakers, Kathleen Seeley (TOPIC: How to Get What You Want and Keep It!) & Kate Butler (TOPIC: The Moment I Embraced My THAT GIRL Self). Learn new techniques to break through barriers and stay focused. Network during breakout sessions and make new contacts and friends. Win door prizes! It's one day to exhale the past and BREATHE in the new! For more detailed information about our speakers, visit our website www.ewesc.com
Evolving Agenda
8:15 - Inspiring music
8:30 - Welcome and Opening Remarks
8:35 - Centering Exercise
8:55 - Breakout Networking
9:05 - First Door Prize & Sponsor Thank you
9:10 - Bathroom Break
9:20 - First Keynote - Kathleen Seeley *She will have a break mid-way through
11:30 - Second Door Prize & Sponsor Thank you
11:35 - Breakout Networking
11:50 - Lunch Break/VIP ticket holder Lunch & Learn with Kathleen Seeley
12: 40 - Third Door Prize & Sponsor Thank you
12:45 - Breath Work Exercise
1:15 - Breakout Networking
1:30 - EFT Tapping Demonstration and Exercise
1:50- Bathroom Break
2:00 - Second Keynote - Kate Butler
3:20 - Closing Remarks, Sponsor thank you, Dismissal
Two Ticket Choices!
General Ticket: Includes all of the above plus link to replay
VIP Ticket: Includes all of the above PLUS "THAT GIRL" T-shirt, Special gift box shipped to you (only in the continental USA)​& exclusive VIP Q&A during the lunch break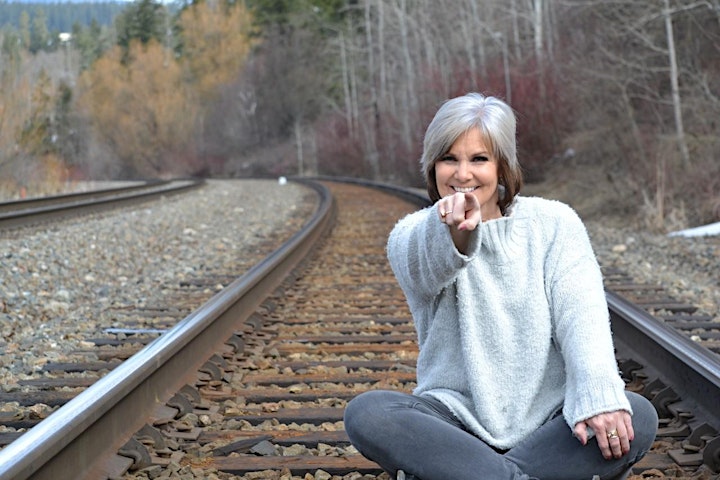 Keynote 1/Workshop -How to Get What You *REALLY* Want and Keep It - Kathleen Seeley
There is no silver bullet to creating a perfect life. Sometimes what we *THINK* we want isn't actually what we *REALLY* want. Join Kathleen in her engaging and interactive session, where she will share her 3-Step process designed to help you identify, explore, and align your behavior to create more of what you really want in your life.
Kathleen Seeley is an acclaimed speaker, author, transformational coach, facilitator, and corporate leadership consultant. She is authentic, edgy, walks her talk, and unapologetically lives her most authentic and passionate life. She weaves her personal stories of her good and her not-so-good moments to demonstrate the power of the transformational tools she shares with her audiences. As a Keynote Speaker, she is engaging, articulate, humorous, and insightful, making learning a dynamic transformational experience.
Facebook: @kathleenMseeley (https://www.facebook.com/KathleenMSeeley/)
Instagram: @kathleenseeley (https://www.instagram.com/kathleenseeley/)
LinkedIn: @kathleenseeley (https://www.linkedin.com/in/kathleenseeley/)
Website: https://kathleenseeley.com/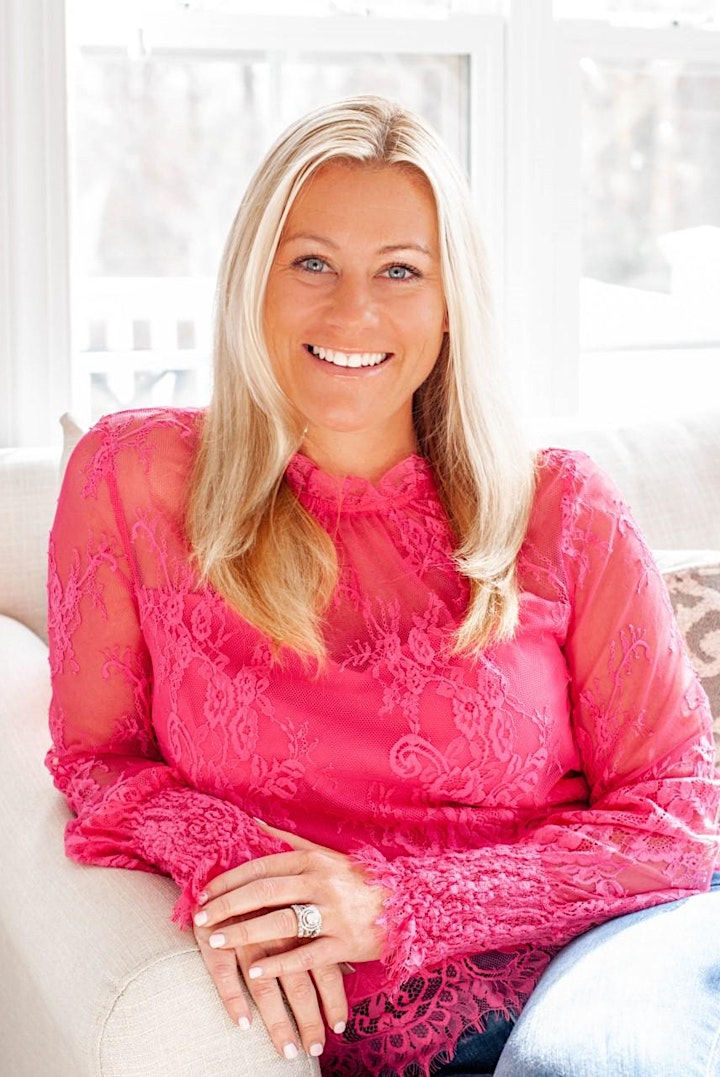 Keynote 2 -How I Discovered My Inner THAT GIRL to Become Who I am Today - Kate Butler
Enjoy a presentation by Kate Butler, CEO of Kate Butler Books, telling how she discovered and attained her THAT GIRL status through her compilation book series that all began with Women Who Ignite and continues through her latest book, Women Who Empower.
Regularly featured on Good Day Philadelphia, Kate has also been in The Huffington Post and is the host of the podcast, ON AIR with Kate Butler. She is also a children's author of the More Than Mud series and has written a book illustrated by her daughters, called Believe Big!
Facebook: @katebulterbooks
Instagram: @katebutlerbooks
Website: https://katebutlerbooks.com/
About the organizer
Elizabeth has been an entrepreneur for the last 20 years as owner of Custom Stuff Promotional Products.  Experience (and her husband, Scott) has taught her that life is a "long and winding road" of adventure.  As a result, she still finds joy in learning something new every day to make her a better person.   She  has a passion for sharing that curiosity with other women in an attempt to help them succed in life in whatever form that takes!