Breathe: A Gathering for Women in Spiritual Leadership
About this Event
Hosted by Diana Butler Bass
Dates: April 25 - 28, 2021
Place: Chapel-by-the-Sea, Clearwater Beach, FL.
Bring: Your heart, your hopes, your wisdom.
We all know it. These are hard days for women who are clergy, writers, spiritual directors, and educators in faith communities and public callings. We persist, but feel exhausted. We speak, but struggle for wisdom. We serve, but forget ourselves.
We need a place to breathe. Together.
Join host and featured speaker, Diana Butler Bass for Breathe. An intimate gathering - a time to be refreshed through conversation and care
We will talk about what matters, how to lead our communities, classrooms, and congregations in a fractious political time, listen to and learn from one another, walk on the beach at sunrise, and celebrate God and the goodness that sustains us. So we can find new strength and courage to face the months ahead.
SCHEDULE - (Details subject to change without notice.)
Sunday, April 25: Calling
3 - 7 PM: Check-in and dinner on your own
7 - 9 PM: Music, centering, Opening presentation by Diana Butler Bass, Reception in the courtyard, Chapel-by-the-Sea
Monday, April 26: Care and Community
Early Morning: Yoga on the beach, Centering prayer, Breakfast on your own
9 AM -12 PM: Program, including presentation by Diana Butler Bass and conversation groups
12 - 1:30 PM: Lunch on your own
1:30 - 3:30 PM: Afternoon Sessions, featuring Libbie Schrader speaking on Mary Magdalene
5 - 7 PM Dinner on your own
7 - 9 PM: Special Event: The Power of Women Speaking A special evening watching the film, "Same God," and a conversation w/Larycia Hawkins and filmmaker Linda Midgett - https://samegodfilm.com
Tuesday, April 27: Courage
Early Morning: Yoga on the beach, Centering prayer, Breakfast on your own
9 - 12 AM: Program, featuring Mihee Kim Kort and conversation group
12 - 1:30 PM: Lunch on your own
1:30 - 3:30 PM: Afternoon options
6 - 9 PM: Optional dinner cruise (separate ticket; more information coming soon)
Wednesday, April 28: (Additional Registration)
Telling Our Stories: A Writers Workshop
If you are a writer or dream to be a writer, stay an additional morning in Clearwater Beach for a half-day writers workshop, led by Diana Butler Bass and Jim Chaffee of Chaffee Management Group.
9-10:30 AM: Memoir as a Spiritual Practice Diana shares the pitfalls and promises of writing memoir, how to explore and frame personal stories as a way of doing theology and sharing spiritual practices. This is geared toward those wanting to write books and articles, but also will be helpful for sermon writers.
11 AM -noon: The Business of Books Diana and Jim in conversation about agents, platform building, and the work of marketing books without sacrificing either your values or your sanity.
Space is limited for both of these events.
HOTEL: Fairfield Inn & Suites Clearwater Beach, one block from Chapel-by-the-Sea, is offing a special rate for registrants of Breathe click HERE to reserve your room today!
ACCESSIBILITY: All major meeting spaces for Breathe at Chapel-by-the-Sea are wheelchair accessible. Please call the church for more details.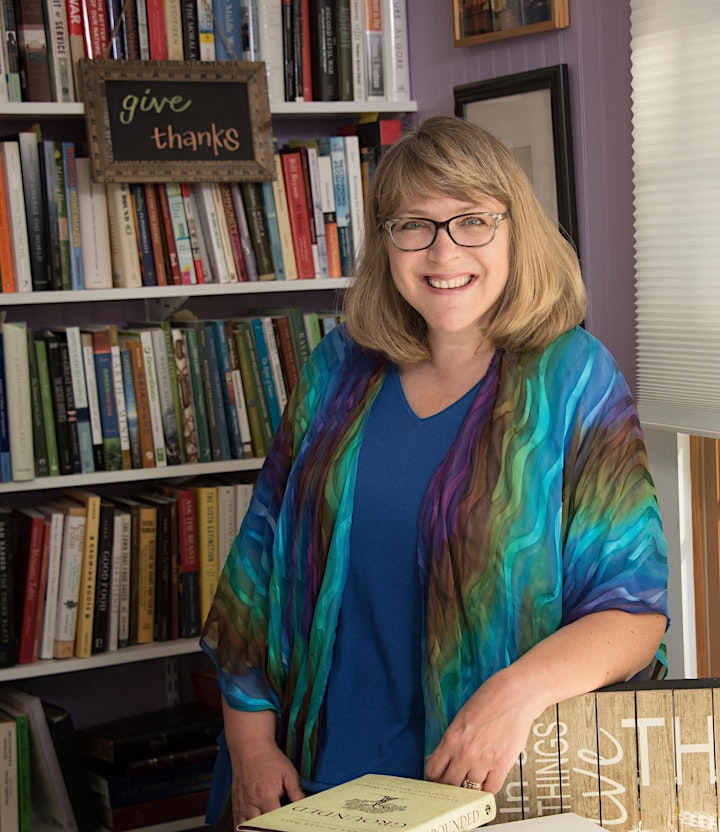 Diana Butler Bass (Ph.D. Duke University) is an award-winning author and internationally known public speaker and thought leader on issues of spirituality, religion, culture, and politics.
She has appeared on CNN, MSNBC, PBS, CBS, and FOX, has been interviewed on numerous radio programs, including shows on NPR, CBC, and Sirius XM, and has work featured in numerous print and online newspapers and magazines including Time, USA Today, and the Los Angeles Times. From 1995-2000, she wrote a weekly column for the New York Times Syndicate. She was a founding blogger for both Beliefnet and Huffington Post religion. Her bylines include the Washington Post and Atlantic.com. She has preached and taught in hundreds of church, college, and conference venues in North America and beyond.
Diana is the author of ten books, the most recent being Grateful: The Transformative Power of Giving Thanks in which she offers suggestions for reclaiming gratitude that can lead to greater connection with God, our loved ones, our world, and even our souls.
Born in Baltimore, Maryland, Diana Butler Bass was raised in Scottsdale, Arizona, and loves Santa Barbara, California as her "soul" hometown. She lives in Alexandria, Virginia, with her husband, Richard Bass, and their dog, Rowan. These days, she balances travel (which she loves) with her concerns for Virginia politics, a passion for environmental issues, supporting local farms, reading poetry, cooking, gardening, Washington Nationals baseball, and Duke basketball.
You can follow her online at www.dianabutlerbass.com, her public author page on Facebook, and on Twitter @dianabutlerbass.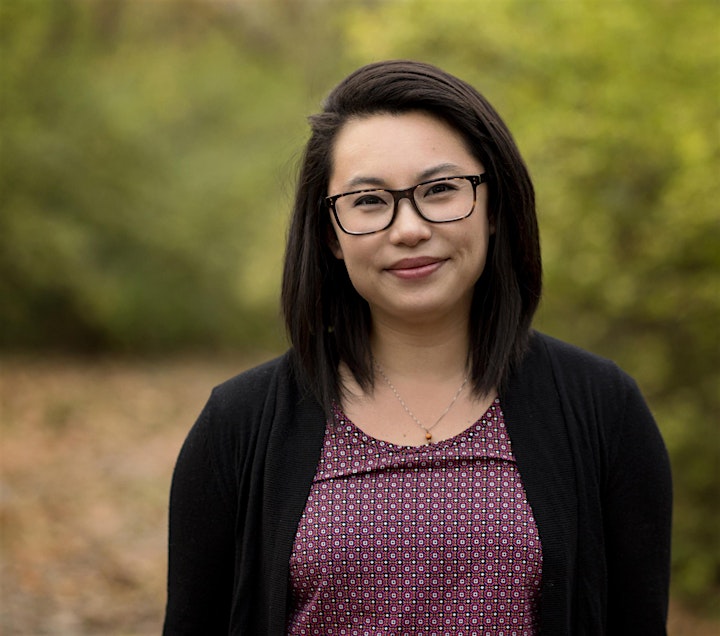 Mihee Kim-Kort is an ordained Presbyterian (PCUSA) minister with degrees in divinity and theology from Princeton Theological Seminary and English Literature and Religious Studies from the University of Colorado in beautiful Boulder. She is a PhD student in Religious Studies at Indiana University. Currently, she juggles various jobs including being a wife to another Presbyterian minister, raising three children, itinerant preaching and speaking, writing, hanging out with young people, struggling with being an Enneagram 7, rabble-rousing in Bloomington, and liking too many posts on Facebook and admiring people on Twitter and Instagram. Born in Seoul, Korea, she and her parents immigrated here shortly after her birth. Settling in Colorado, she was baptized in a Methodist church before her family joined the local Korean Presbyterian (PCUSA) church. It was here that she learned the faith from an African American, who was a respected Elder and teacher in the church, and from a little old lady that was the wife of the former pastor of the white Presbyterian congregation that shared the building with the church.
She loves all things Church, and believes in what God is doing in and through it despite the huge failings and egos that plague the all-too-human institution. But, because it was born out of the margins where God's spirit has always moved and been present she is doing everything she can to see it and help others to feel it, too.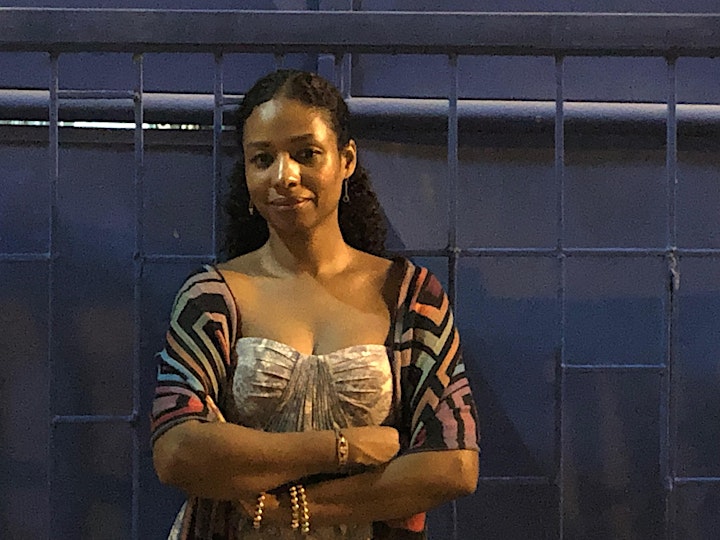 Larycia Hawkins, PhD., is a scholar, a political science professor, and activist. While a professor at a Christian university, Wheaton College, she declared her intention in a viral Facebook post to don a hijab in embodied solidarity with Muslim sisters throughout the season of Advent. Her actions initiated a national and international conversation about the nature of God and the possibilities for multi-faith solidarity in a time where Islamaphobia, xenophobia, religiously-motivated hate crimes, and racism are more prolific than any time in history. Living out the Sermon on the Mount also resulted in a legal separation from Wheaton College, where she was the first black woman to receive tenure in the university's history—a history inclusive of being a stop on the Underground Railroad.
Today, Professor Hawkins is General Faculty in the Departments of Politics and Religious Studies at the University of Virginia; serves as Faculty in the Religion, Race, and Democracy Lab; is a co-convener of the Religion and its Publics Project of the Henry Luce Foundation; and is a Faculty Fellow on the Race, Faith, and Culture Project at the Institute for Advanced Studies in Culture.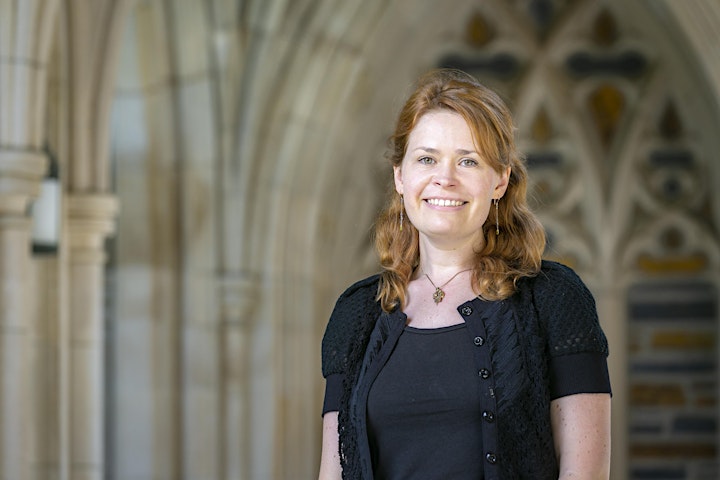 Oregon-raised and now based in Durham, NC, Elizabeth "Libbie" Schrader is a doctoral candidate in Early Christianity at Duke University. Her studies focus on Mary Magdalene, the Gospel of John, textual criticism, and feminist theology.
Schrader has recently transitioned to religious scholarship after a long career as a singer/songwriter. She was the first winner of the Pantene Pro-Voice competition in 2001, after a performance opening for Jewel at SummerStage in New York's Central Park. You can watch a video of that performance here. Prizes included a nationwide club tour with Poe at venues including the House of Blues in New Orleans and the Roxy in Los Angeles, as well as a demo deal with Atlantic Records.
​Schrader's band also took part in Jewel's "Soul City Cafe" program for independent artists, and opened three shows on Jewel's "This Way" tour. She has opened for other artists as diverse as India.Arie, Michelle Branch, Ray LeMontagne, and Rusted Root.
Schrader's "Magdalene" song is what originally inspired her to study Mary Magdalene, beginning her journey in a Master's program at General Theological Seminary and culminating in the publication of her Master's thesis in the Harvard Theological Review. Her research has been featured in The Daily Beast and Religion News Service. You can watch the "Magdalene" music video here.