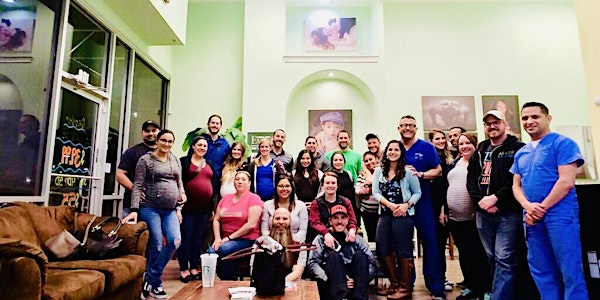 Breastfeeding class with 2pro's 10 couple limit! This sells out QUICKLY!
When and where
Location
Sweet Pea's Baby Emporium 14353 blanco road Suite 102 San Antonio, TX 78216
Description
Join Brian The BirthGuy CLC, author, leading birth expert, Dr. Sky Izadoost and Deanna Huerta IBCLC for a night of the REAL breastfeeding journey. From Hospital bed or birthcenter/homebirth scenario to 4th trimester crazy town! We also include pumping and going back to work! Learn more about them here:
www.thebirthguy.com www.fb.com/brianthebirthguy
www.birthguybook.com
https://www.facebook.com/SkyIzaddoost/
https://www.facebook.com/babiesatthebreast/
Come and Hang!