Description
This is class is for first-time parents. We ask that you attend it between 32 and 36 weeks of pregnancy. Parents will learn about the health benefits of human milk, babyled breastfeeding, and skin to skin care. The class focuses on how to thrive in the first 72 hours to 2 weeks post partum. Class is interactive, baby dolls will be provided to learn different positions and questions are encouraged! This class also incorporates information that is helpful for partners of breastfeeding moms to know and watch for. All of our Breastfeeding classes are taught by Katie Halverstadt, IBCLC. Partners are required to attend!
Katie Halverstadt, Lactation Consultant IBCLC, RN, BSN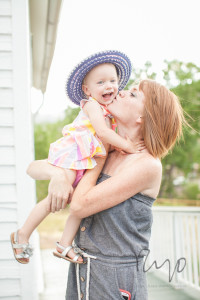 Katie Halverstadt received her BSN from Regis University in 2010 and was certified as an IBCLC in July of 2013. Katie's whole life changed after her son Hudson was born at 37 weeks in 2005 via an emergency C-section and she struggled to learn how to breastfeed for over 6 weeks. Through the help and kindness of fellow Lactation Consultants, Katie was able to overcome this first trial in motherhood, which then led her to pursue a career specializing in Woman and Infant Health.
Helping moms gain confidence during their own personal breastfeeding journeys has become Katie's passion in life. She teaches prenatal breastfeeding classes, leads breastfeeding and parent support groups, and empowers women to nurse in public. Katie was recently nominated for the distinguished Nightingale Award. She lives in Arvada, CO and remains ever thankful for her loving husband Matt and amazing kids, Hudson and Harlow
You can contact her at latchonbaby@gmail.com or 720-277-6901.