Sales Have Ended
Ticket sales have ended
Sorry -- we are at capacity. Please contact us if you'd like to register for our next series at Training@motherbabysupport.net.
Sales Have Ended
Ticket sales have ended
Sorry -- we are at capacity. Please contact us if you'd like to register for our next series at Training@motherbabysupport.net.
A 3-session series of breastfeeding classes for pregnant women and new mothers. Learn everything you need to know about breastfeeding.
About this event
BREAST IS BEST BREASTFEEDING CLASS
Breastfeeding your baby is one of the best things you can do for yourself and your child in terms of your health and the health your child. You may have many questions about how to get prepared to breastfeed, how your breasts make milk, and how to deal with common problems such as sore nipples or low milk supply. This class will answer all your questions and you will learn more about breastfeeding than you knew was possible!
ABOUT THE CLASS
This is a three-session series of classes; that meet for 2 hours per session. This class is currently being taught on zoom until further notice due to COVID-19.
DATES AND TIMES OF NEXT SERIES
Friday, Saturday, Sunday, August 20, 21 & 22, 2021 - 4:00 pm to 6:00 pm
COST OF CLASS
The fee is $250.00 for a 3-session series of classes. $150.00 for low income. Free for Medi-Cal.
WHAT YOU WILL LEARN
In this class, you will learn about:
Benefits of Breastfeeding for Mother, Baby, Partner and Society
How Grandmothers & Partners Can Support Breastfeeding Mothers
How your breasts make milk
How your breastmilk changes to meet the needs of your growing baby
Preparations for Breastfeeding
Breastfeeding in the Hospital
Common Myths and Realities of Breastfeeding
Skin-to-Skin contact with your Baby
Mother and Baby Positioning
Getting Your Baby Latched on Properly
How to Know if Baby is getting Enough Milk
Baby's Weight Gain
Stool and Urine Patterns
Jaundice
Kangaroo Mothercare
Safe Co-Family Sleeping Guidelines
SIDS Prevention
Avoiding Artificial Baby Milk & Artificial Nipples
Pumping and Storage of Breastmilk
Hand Expression of Breastmilk
Dealing with Common Problems:
Mastistis
Blocked Ducts
Sore & Cracked Nipples
Breastfeeding in Special Situations:
Adoptive Nursing
Chest Feeding
Premature Babies & Breastfeeding in the NICU
Breastfeeding Twins & Multiples
Resources for Breastfeeding Help
IF YOU NEED ADDITIONAL HELP
Our Lactation Counselors are available to provide one-on-one breastfeeding consultation in your home or over Zoom, Whatsapp, FaceTime, etc. to help with common problems such as inverted nipples, low milk supply, sore nipples, etc.
INSTRUCTOR
CARLA CLARK, MSW, CD, CPD, CLE
As a full circle doula, I am able to provide both pregnancy, labor and postpartum doula services for a "full circle" of doula care. I completed my full circle doula training with Shafia Monroe Consulting. The Full Circle Doula Training® is an intensive 30-hour (3.5 days) prenatal, labor and postpartum doula training course. This distinctive training is built on the legacy of the 20th century African American Midwife, who provided holistic perinatal services with birth and postpartum rituals and mothering skills (Wilkipedia, 2003) building confidence and leadership abilities within families to improve birth outcomes and increase breastfeeding duration rates. SMCs model of care is to improve birth outcomes by reducing prematurity, increasing breastfeeding rates and duration, reducing infant mortality and recognizing postpartum depression. SMC believes that every pregnant woman deserves a SMC Full Circle Doula Birth Companion to support them throughout the entire pregnancy, birth, and postpartum experience. I mirror this model of care in in my practice as a doula.
In addition to my work as a doula, I became a certified lactation education specialist through Breastfeed LA's 95-hour program, and am now currently on the pathway to becoming an IBCLC, or an international board-certified lactation consultant. This is critical because there are no statistics on how many Black international board-certified lactation consultants (IBCLCs) there are in the United States. The membership association doesn't compile that information and the registering body (International Board of Lactation Consultant Examiners) fails to provide this information as well. I believe that increasing the amount of Black IBCLC support will increase the rates of Black women's breastfeeding outcomes, which is so crucial to their baby's overall health in life. With my first child, I had no support with breastfeeding, and overcoming the struggles alone, I longed to help mothers such as myself. I never knew that a career in breastfeeding was actually possible.
I obtained a master's degree in social work from California State University Los Angeles (CSULA) in 2014. I have served on several committees, including the AAIMM CAT (African-American Infant Maternal and Mortality Community Action Team) for San Gabriel Valley as a planning member. I am currently a student midwife while continuing to serve for several different volunteer doula organizations, including Happy Mama Healthy Baby Alliance. I love everything about birth and babies and am so honored when I am able to join a mother in this life changing journey.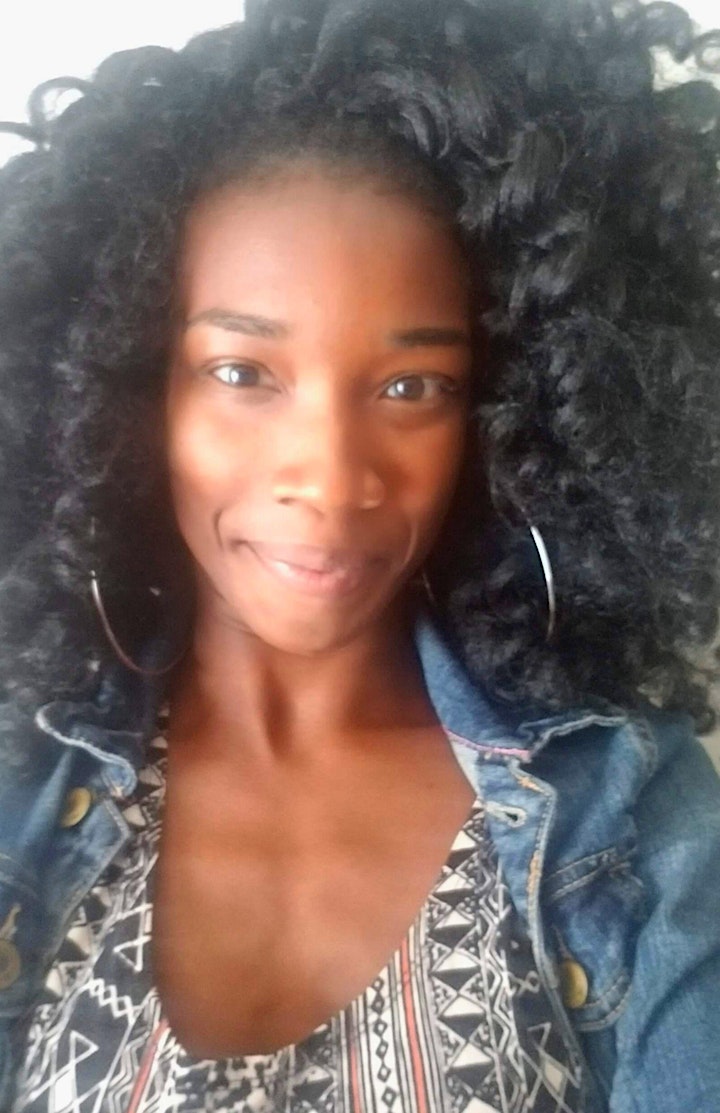 Organizer of Breast Is Best: Breastfeeding Education Class
MATERNAL-CHILD HEALTH EDUCATION, TRAINING, CONSULTATION AND SUPPORT
  WHO WE ARE 
Happy Mama Healthy Baby Alliance was founded in 2020.  HMHBA is a community-based, non-governmental organization located in Los Angeles, California, USA. We are  501 (c) (3) non-profit public charity 509 (a) (2), our IRS name is Wholistic Midwifery School of Southern California, founded in 1993.
We are multidisciplinary perinatal and mental health professionals united in a common vision to promote maternal and infant health, improve maternity care quality and access, reduce perinatal health disparities and achieve social justice in maternal and infant health for all childbearing families.
Our board of directors, advisory committee and consultants are mental and perinatal health experts with training and expertise in Doula Support,  midwifery,  nursing, pre and perinatal psychology, social work, psychiatry,  obstetrics and gynecology, pediatrics, preventative care, global public health, and health education and promotion.
 OUR MISSION 
To promote high-quality, family-centered, evidence-based, respectful maternity and newborn care, and improved health outcomes for all childbearing persons and their babies.
 OUR WORK 
Our work focuses on addressing health care disparities and to engendering birthing justice for all pregnant women, persons and their infants.   As ethnically diverse, multidisciplinary professionals serving pregnant and parenting families,  we offer Doula services, childbirth preparation classes, breastfeeding support, and maternal- infant mental health workshops and support groups and opportunities for continuing education for professionals.
We also offer professional training, certification, learning and networking opportunities for mental health providers and social service and health professionals working with Maternal, Child and Adolescent Health populations.
Our focus areas are:
Training, Certification and Continuing Education Programs for Professionals
Childbirth Doula and Postpartum Doula Services
Breastfeeding Support Services
Promoting Maternal Mental Health and Infant Mental Health
Engendering Birthing Justice for All Childbearing Persons
OUR PHILOSOPHY 
As advocates for families and babies, we seek to ensure that all childbearing persons are treated with dignity and respect during the pregnancy, childbirth and postpartum periods.
We promote a self-growth approach to pregnancy; which is a special and unique time in a woman's and a person's life.

We believe each pregnant woman or person should be surrounded by a loving and supportive community and each baby should be born into the hands of skilled, compassionate and respectful caregivers.

We protect the Mother/Baby dyad whose needs are mutually dependent.

We are reverent of the sacred nature of birth and are inspired by its potential to transform women, relationships, families, and communities.

We strive to improve birth outcomes for women and infants where perinatal health disparities and inequities exist.

We aim to improve the quality of maternity and newborn care in all settings.
We are dedicated to helping families have empowering, satisfying and joyous experiences from conception through gestation, childbirth, and early parenthood.


 Donations are tax-deductible to  Happy Mama Heallthy Baby Alliance a DBA of Wholistic Midwifery School of Southern California, a 501 (c) (3) non profit organization, 509 (a) (2) public charity. We are qualified to receive tax-deductible bequests, devises, transfers or gifts under section 2055, 2106 or 2522 of the IRS  code.