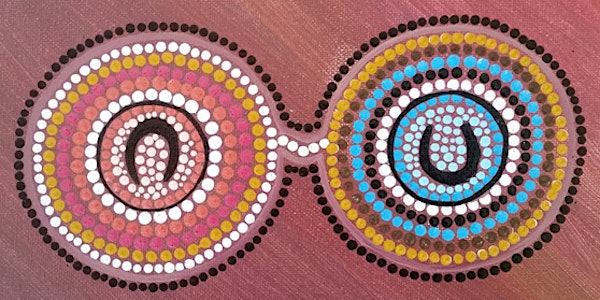 Breast Cancer Rehabilitation & Wellness Online 2018/19
When and where
Location
Brisbane City Brisbane City, QLD 4000 Australia
Refund Policy
Contact the organizer to request a refund.
Description
YES; We can squeeze in a BREAST CANCER REHAB & WELLNESS ONLINE SUMMIT before the end of the 2018 year.
25 WAYS TO THRIVE
STARTS DECEMBER 1st

REGISTER NOW


Help change lives for breast cancer survivors: They can be thrivers.
Register and share this with your breast cancer networks
Video presentations will be directed to both breast cancer survivors and health professionals.
This Summit program will roll out pre recorded video presentations for free access over 7 days (BCR&W ONLINE SUMMIT) from Dec 1 to Dec 8 Australian time.

AFTER THE SUMMIT:
1. There will be the option to purchase the entire program for your own personal viewing or to share on your website to your community throughout 2019: BCR&W ONLINE (2019)
2. You can access the entire Summit free from sponsor websites ( list will be available after Dec 8)
New content and new speakers to BCR&W ONLINE for breast cancer survivors and health care practitioners in 2018 and 2019. See the list of speakers and topics here
---
---
Two program streams for viewers: breast cancer survivors (BCS) and oncology health professionals (OHP)
Axillary Node Dissection: Assess impact on shoulder girdle (Denise Stewart, Australia) OHP

Breakfast ideas with anti cancer foods (Dr David Wilkinson, Australia) BCS

Lat Dorsi Reconstruction late effects (Carin Dreijer, South Africa) BCS , OHP

Why is it so hard to get past cancer? (Sharon Heflin, USA) BCS

Cupping for deep breast cancer scar tissue (Laura Mutti, Italy) BCS , OHP

Exercise Update
Sexual Expression after breast cancer
Nordic Walking
Yoga in a remote Australian town
Exercise WILL NOT work: When, why, what next.
Nutrition / food choices
And more....
---
---
REGISTER NOW and receive a reminder email in the weeks leading up to the free access program.
FREE ACCESS TO ONLINE PRESENTATIONS DECEMBER 1st (Saturday)- Dec 8th
PAID TICKETS: Early Bird Purchase online access* now. For personal use or share the program through your website.
WEBSITE SUPPORTERS after Dec 8th: Presenters may have the program link at their website.
With a paid ticket purchase you can also become a WEBSITE SPONSOR* .
You will receive a BCR&W logo and link that can be added to your website ( at no cost to your website viewers)
*Access will require internet access, as video programs will not be downloadable. Access to the 2018 program will become available from Deceber 8th 2018 and be available until December 30 2019.