Breakthrough Results! Workshop

Tuesday, May 5, 2015 from 6:30 PM to 8:30 PM (EDT)
Event Details
Breakthrough Results! is a FREE  Workshop designed to help you breakthrough whatever may be holding you back from reaching your fullest potential!
In the workshop we use interactive exercises from the 
Creative Insight Journey, 
a self-discovery and mastery course based on 
Stanford University's 
CIB course taught in their MBA program. Dr. Michael Ray started the program and over the last 20 years he has become known as the "innovation guru" of Silicon Valley. This course is considered the most life transformative course ever taught at Stanford!
If you are interested in the area of self-development and creating breakthrough results, come learn some valuable tools that professional athletes, CEOs, and successful entrepreneurs use everyday.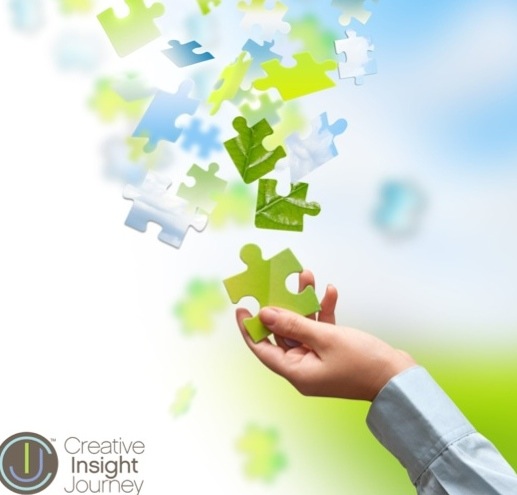 Throughout the course, we use interactive exercises and look at ways to cultivate creativity to inspire a quantum shift in an area of life that is important to you.  It could be related to your finances, family, business, relationships, health, communication or perhaps good ole' fun and recreation! For those entrepreneurs, independent contractors and business owners, have you ever noticed that when YOU are not working, your business is not working or not working as well as you would like it to?
Who Should Come?
Are looking for more clarity?

Are at a crossroads?

Are exploring what's next?

Are questioning your current relationship, work or marriage?

Are looking for ways to create more wealth?

Are considering a new business venture?

Are looking to expand your existing business?

Are wanting to transition into a new career?

Are dealing with challenging people in your life?

Are wondering how you will meet your life partner or soulmate?

Are trying to understand why things are not going as well   or as quickly as you would like?

Are trying to determine your true authentic purpose in life?

Are dealing with a health challenge?

Are looking for an extra set of tools to give you a slight edge?

Are thinking about the next 5, 10 or 20 years of your life?

Are looking to create the life of your dreams?!
This is an excellent opportunity to study a very important topic - YOU & your life! 
Remember ... Healthy body, mind, soul and business!
When & Where

The LAB Miami
400 NW 26th Street
Miami , FL 33127


Tuesday, May 5, 2015 from 6:30 PM to 8:30 PM (EDT)
Add to my calendar
Organizer
Whitney Belker Vauvelle, a certified instructor of the Creative Insight Journey program, specializes in personal development coaching and works in the health and wellness industry as a certified Polestar Pilates Instructor.  She is a catalyst committed to inspiring and empowering her clients to gain renewed energy and reach their fullest potential. Her clients range from stay-at-home Moms to the CEO of the world's largest franchise company.  By completely redesigning her own life after two car accidents and failed back surgery, Whitney has become an advocate for more mindfulness, meditation, journaling, intention-setting, and action-plan coaching. Whitney understands how life's challenges, obstacles and delays can lead to stress and anxiety-ridden illnesses. Her personal experiences make her a more effective coach and advocate for the technologies and tools that helped her overcome a number of personal and professional challenges.
After enjoying years of international business, travel, and entrepreneurial pursuits, Whitney developed a sitting impairment after an accident making it difficult to continue her previous work and travel. She also learned the devastating news (post spinal fusion surgery and secondary accident) that her spine would not support the weight to carry her own baby. 
By using the technologies and tools that she teaches in the Creative Insight Journey course, Whitney and her husband are now proud parents of toddler boy-girl twins. Whitney's teaching style incorporates numerous trials and tribulations as an entrepreneur, as a former instructor of Entrepreneurship & Small Business Management at Miami International University,  as well as the United Nations Association's Innovative Use of Technology Award winner for a TV show that she hosted and produced called Miami Global Connections that aired on PBS.
Whitney served is the founder and CEO of an innovative music software and marketing company, The Music Producer, and she started Americas Business Link, a boutique consulting practice, in Buenos Aires, Argentina in 1998 where she served as a Rotary Club Ambassadorial Scholar.
Whitney recently relocated to Harrogate in North Yorkshire in the UK with her family and she now enjoys teaching Pilates, workshops, classes and working with her coaching clients. She is her clients confidant and biggest cheerleader in their mental, emotional and physical health, wellness and healing journeys. If you are looking to make a shift in your life and need an extra boost, Whitney is the perfect catalyst to help you make the right choices!