Breakthrough conversations for women leaders and change makers: Empowering you to make the difference you've been yearning to make!
When and where
Location
The Academy Hotel 17-25 Gower Street www.theacademyhotel.co.uk London WC1E 6HG United Kingdom
Refund Policy
Contact the organizer to request a refund.
Description

BREAKTHROUGH CONVERSATIONS
for Women Leaders and Change Makers
Empowering you to
make the difference you've been yearning to make!
In this special event you will be engaged in a breakthorugh conversation. It will provide inspiration, shift in thinking and a real WAKE UP.
We know it is not for everyone. It is designed for those women who yearn to make a bigger difference in their lives, workplaces, communities, or society.
It is not for those who are satisfied with the condition of their current personal, professional or communal life. It is for women leaders who are committed to changing the status quo and are seeking the answers to uplift their lives and extraordinary tools to realize their vision.
You will be introduced to concepts that go well beyond the standard leadership rhetoric and cookie cutter motivational slogans.
The experts leading this breakthrough conversation will open up entirely new possibilities for your leadership; leadership that harnesses your naturally power, resilience, and intelligence to influence and impact the world and people around you - like never before.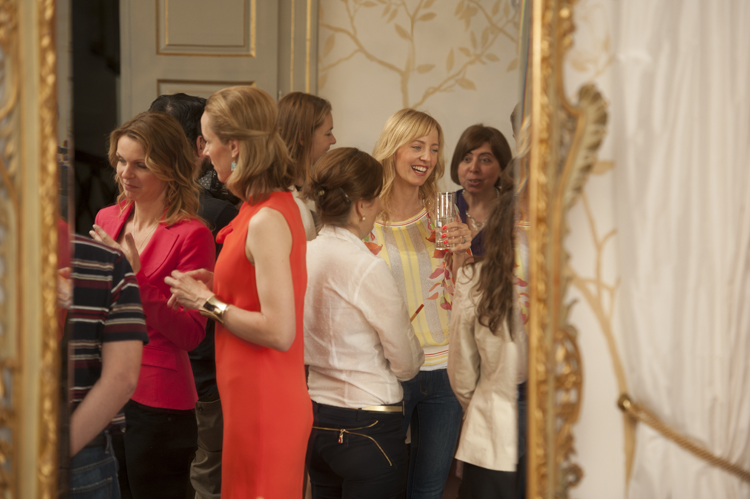 WE WILL BE DISCUSSING IMPORTANT QUESTIONS INCLUDING…
* How can I - a woman leader - tap into my true potential, integrate my power, and positively impact my team, organisation, and community?
* What is happening in the society and the world around us that calling us to step up as leaders? Why there is an opportunity and need for a new paradigm for leadership that allows us to thrive and truely prosper?
* What is the pivotal role of feminine qualities in this transformation and in cultivating a collaborative, inclusive, resilient and sustainable world?
* What is the crucial role that men are playing in this process of transformation? (It's not what you may think.)
HOST OF THE EVENT
Bea Benkova, European Transformation Leader and Founder of GIFEW - Global Institute for Extraordinary Women, website here
EXPERT GUESTS
Andy Lopata, One of Europe's Leading Business Networking Strategists; Harnessing the potential of powerful relationships, website here
Jazz Rasool, Transformational Coach who integrates Science, Spirituality and Business to help people, businesses and communities collaboratively discover their purpose and live it with impact, expert in FieldWorking, website here
ABOUT GLOBAL INSTITUTE FOR EXTRAORDINARY WOMEN (GIFEW)
GIFEW is a global organisation and space providing transformational educational programs and connecting conscious women who's vision is bigger then their immediate family, who want to live a fulfilled life and make a difference while operating at their full potential and creating synergetic collaboration within their teams, organisations and communities.
GIFEW's Constellation of Extraordinary Women is a field connecting women leaders and change makers from all domains of the society - managers, entrepreneurs, artists, scientists, professionals and activists, to calibrate and align, collaborate and ultimately shift how we live and operate as humanity at organisational, community and society level.
Now is the time and opportunity for women to step up, stand for what matters, take a lead and create truly synergistic collaboration we need to thrive and prosper. As carriers of critical qualities and values for this new era, women naturally bring what is needed to build an inclusive, resilient, and sustainable world and complement existing masculine way of thinking and operating. Through our feminine qualities such as intuition, vision, care, nurturing, compassion, connection and collaboration we can uniquely lead, enrich and help transform our organisation, communities, society and even the whole civilisation. Not by judging or competing but by bringing love, respect and harmony in collaboration with men.
Thank you for choosing to be part of this conversation.
We are very excited about the way we can empower you and the difference we can create together.
Bea and Monika
Global Institute for Extraordinary Women
Transforming humanity through the aligned power of extraordinary women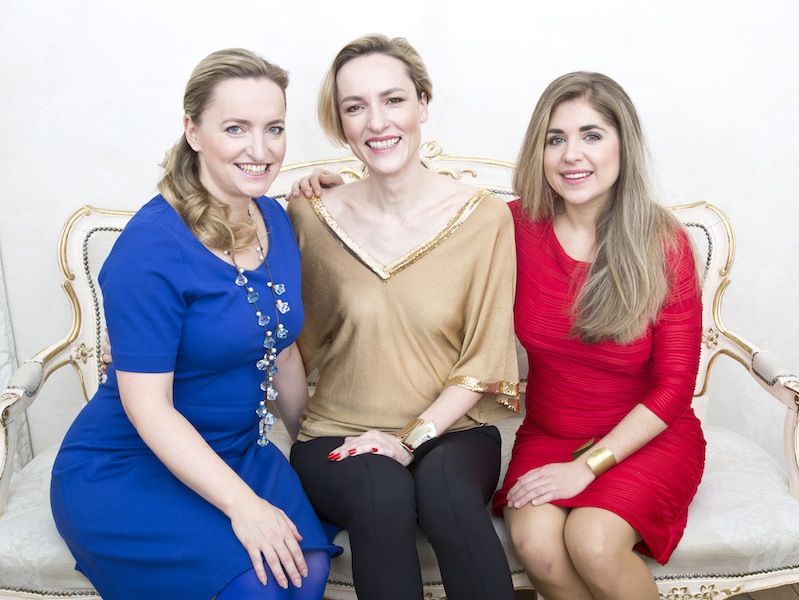 Bea Benkova, founder and chairman of GIFEW (left)
Monika Gmucova, CEO of GIFEW (right)
Tatiana Benkova, director of GIFEW (middle)