Breakthrough conference. Come and encounter Jesus the breaker.
About this event
About this event:
Registration also at the door available
BREAKTHROUGH CONFERENCE
After a life changing two weeks in August Apostle Tim Lighthall from Zechariah 4 Ministries will be back in the Netherlands! He will be back the first week of December releasing the fire of the Holy Spirit and breakthrough in your spiritual life, your ministry, your physical body, your finances and many will experience refreshing in their souls.
Tim will be teaching us the key to revival in the Netherlands as well as how to experience the Breaker Himself, Jesus, taking you to a whole new level in Him.
There will be apostolic teaching and impartation and life changing and destiny revealing prophetic words released.
One major theme will be breaking free from religion and seeing your ministry come alive!
You will also be equipped and imparted to in order to walk in miracles, signs and wonders in order to reach the Netherlands for Jesus!
Tim's ministry is based on Zechariah 4:6 (AMP) which talks about walking in a ceaseless flow of the oil of the Holy Spirit! You will be powerfully touched by the Holy Spirit at these Breakthrough conferences! Whether your ministry is in the church, the marketplace, the political realm, the education realm, or any of the seven mountains of culture, attendees will learn how to release the Kingdom of God wherever they go and see revival presence and power break out!
We look forward to seeing you and seeing this Holy Spirit move continue to grow until all of the Netherlands is experiencing revival!!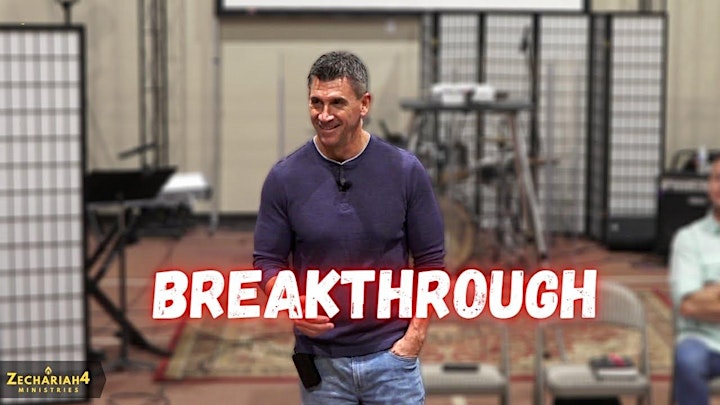 We desire habitation not just visitation.
Tim Lighthall founded Zechariah 4 Ministries to release habitations of God's presence rather than just visitations. Zechariah 4 Ministries is based in Fort Myers, Florida, but Tim travels around the country as well as internationally to equip "kings and priests" to continuously walk in the glory presence, the glory power, and the glory peace of God at all times. Z4 also helps people to encounter Jesus as never before! Zechariah 4 Ministries teaches us how to receive reformation in the Church so that the latter glory will be greater than the former!
https://www.zechariah4.com