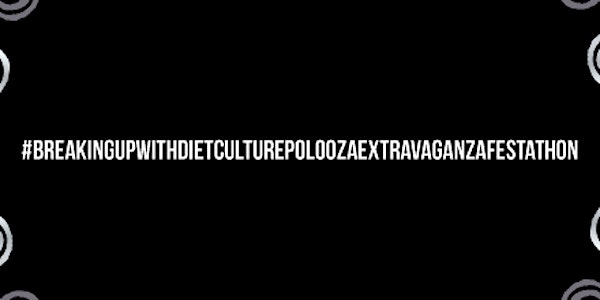 Multiple Dates
BreakingUpWithDietCulturePoloozaExtravaganzaFestathon (April 2022)
4-week series of discussions to assist participants ready to break up with diet culture in 2022.
About this event
We'll discuss the bad science used in justifying the tyranny of thinness, issues of personal wellness advocacy, boundary setting to tackle harmful weight stigma (even with family and friends), and elevating our mindset toward the freedom of a post-dieting existence.
I'll be discussing the phases of evolution, exploration and elevation in our post-dieting lives.
The agenda for these sessions is 45 minutes of facts & 45 minutes of Q&A/open discussion in this safe, learning space.
The dates for these virtual Zoom sessions are:
April 6 - 9:00 am - 10:30am
April 13 - 9:00 am - 10:30am
April 20 - 9:00 am - 10:30am
April 27 - 9:00 am - 10:30am
Organizer of BreakingUpWithDietCulturePoloozaExtravaganzaFestathon (April 2022)