Event Information
Location
Port Commission Hearing Room, Ferry Building, 2nd floor
The Embarcadero at Market St.
San Francisco, CA 94111
Description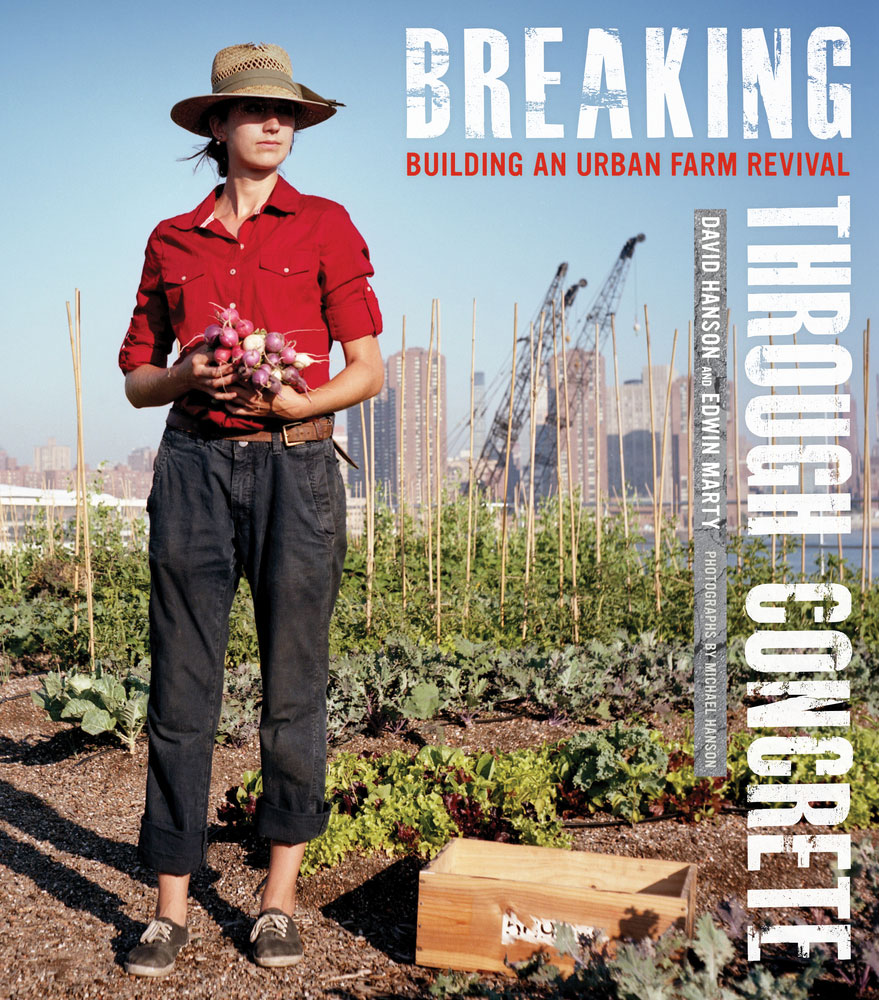 Join CUESA for a virtual tour of successful urban farms from around the country with brothers David and Michael Hanson, author and photographer for the book Breaking Through Concrete.
David and Michael Hanson and urban farmer Edwin Marty set out on a national road trip in Lewis Lewis, a short bus that ran on veggie oil, to see some inspiring urban agriculture projects first-hand. In their book they document twelve successful urban farms, from an alternative school for girls in Detroit to a restaurant supply garden on a rooftop in Brooklyn. They offer practical advice for budding farmers, such as composting and keeping livestock in the city and decontaminating toxic soil.
After the slide show and presentation, the SF Urban Agriculture Alliance will give an update on some new legislation that would create an urban agriculture program in San Francisco.
The event will close with a book signing (books for sale by Book Passage) and reception with farmers market refreshments. Representatives from San Francisco gardening projects and urban ag organizations, including School Farm, Garden for the Environment, SF Urban Agriculture Alliance, Just One Tree, Graze the Roof, and Alemany Farm, will set up information tables and share resources for prospective (and productive) local gardeners.
Come see how urban farming is transforming our national food system, and find out how you can get involved here at home!
Read more about the Breaking Through Concrete tour on Grist.
Date and time
Location
Port Commission Hearing Room, Ferry Building, 2nd floor
The Embarcadero at Market St.
San Francisco, CA 94111
Organizer of Breaking Through Concrete
CUESA (Center for Urban Education about Sustainable Agriculture) is a 501(c)(3) nonprofit dedicated to growing thriving communities through the power and joy of local food. Founded in 1994, CUESA operates the world-renowned Ferry Plaza Farmers Market and Mission Community Market in San Francisco. CUESA is a cutting-edge force in influencing how people grow, produce, and eat food in the Bay Area and beyond. Learn more at cuesa.org.