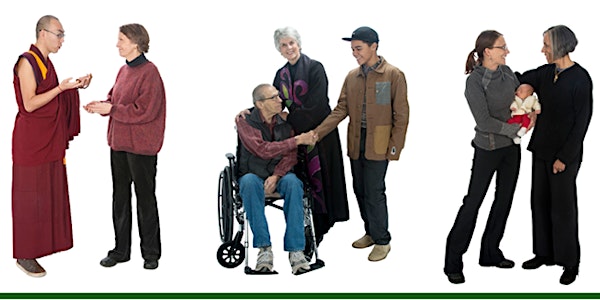 Breaking The Silence: Youth Mental Health
We will engage with a panel including youth and adults and 5 Breakout Sessions, all in person.
When and where
Location
Atonement Lutheran Church 685 Inca Parkway Boulder, CO 80303
About this event
There is a crisis in youth mental health. We read about it often. You are invited to learn more and take action. Rev. Dr. Sarah Lund, author of Blessed Youth and the Survival Guide, while on medical leave, will be featured in a pre-recorded message to offer the context for our program. A panel that includes youth and adults from various backgrounds will discuss their perspective on what is needed regarding youth mental health today. Breakout sessions will be offered focusing on: schools, families, faith communities, LGBTQ concerns and suicide prevention.
Panel: The panel will be comprised of Ben Knighten, a school psychologist, Claire Z. - a youth from OutBoulder, Vanessa Langer - a youth from Colie's closet, Jenna Clinchard of RISE against suicide, and Anna Kim of NAMI. Moderated by Jackie Hibbard, Associate Pastor at CUCC Boulder.
Breakout Sessions:
Chris Castaneda, Out Boulder - Explore the intersections of LGBTQ+ identities and mental health with an interactive activity called the Identity Star Activity, with the goal of building empathy and awareness of LGBTQ+ experiences.
Gabby Vanausdale and Maddi Stephan, Colie's Closet - What do your teens learn about mental wellness and suicide prevention at school? Colie's Closet Teen Peer Educators demonstrate the classroom presentation offered in middle and high schools in Boulder Valley School District.
Anna Kim, NAMI Boulder County Board Member - With NAMI "Ending the Silence" family members will learn about symptoms of youth mental health conditions and receive ideas about how to help themselves, friends, or family members who may need support.
Ben Knighten Ed.S., NCSP, School Psychologist, St. Vrain Valley School District - Schools and Youth Mental Health
Rev. Amelia Richardson Dress, Longmont UCC and Stephani Shumaker, Associate Pastor at Atonement Lutheran Church-Boulder, USAFR (United States Air Force Reserve) Chaplain - Mental Health and Faith Communities.
Sponsors: Atonement Lutheran Church, HOPE Coalition of Boulder County and First Congregational Church of Boulder.