Description
Breaking Taboos: Stories behind youth suicides, burnout, and stress – and how to prevent it.


Come join us for a chat with Enoch Li and friends about the stories behind the difficult days, issues of youth suicides in HK, burnout, and stress – and how to prevent it all in a playful way.

加入我們的爐邊談話吧,與李以諾和朋友們討論艱難時日背後的故事、香港青少年自殺問題、倦怠與壓力——以及如何用好玩的方式預防這一切。

So many society taboos, things that we dare not discuss, issues we do not mention.
Only in whispers.
Too many of us wear a smiling mask.
Too many of us say "I'm fine" but suffer in silence.

社會禁忌那麼多,很多事我們不敢討論,很多問題我們並不談及。只敢竊竊私語。
我們中太多人戴着一張微笑面具。
我們中太多人說著「我很好」,然後默默承受。

And yet, do we know what is behind? Can we have a frank conversation and break the taboos?

但是,我們知道背後的真相嗎?我們能否來一場坦誠對話、打破禁忌?


While the event is FREE, we encourage you to register for planning purposes as places are limited.


We invite you to donate an amount of HKD50, or whatever you are comfortable with, to the Samaritan Befrienders Hong Kong (SBHK) (香港撒瑪利亞防止自殺會). SBHK is a non-government, local, voluntary organisation which provides counselling services to people with suicidal tendencies or behaviour – the first of its kind in Asia.

Big thanks to General Assembly, Jan-Patrik Reimann, Benita Chick, and Victor Lau for supporting the event.


SPEAKERS: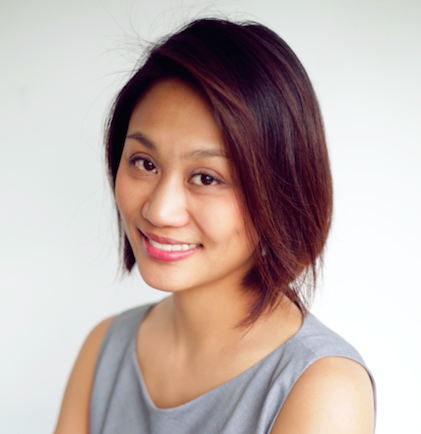 (1) ENOCH LI – Founder and Director, Bearapy (www.bearapy.me)

Enoch grew up in Hong Kong, and knows all too well about its highly competitive society. Now based in Beijing, she founded Bearapy after experiencing burnout and clinical depression. She advises companies to incorporate executive mental wellbeing as part of their corporate culture through a psychodynamic approach.

Enoch has worked with MNCs, governments, and start-ups across Asia and Europe, advising executives and entrepreneurs on internal change management and team dynamics.
Previosuly, Enoch worked for HSBC for more than 5 years in a managerial position in London, Paris, Tokyo and Beijing.

In 2010, she experienced a period of physical illness and clinical depression. This challenging time helped Enoch to rediscover her creativity through writing and playfulness. She subsequently pursued her passion in organisational psychology.

She holds an Executive Masters in Coaching and Consulting for Change (with Distinction) from INSEAD. Enoch went to Diocesan Girls' School (DGS), before completing an LLB at the University of Hong Kong (HKU) - including an exchange with SciencesPo Paris - and an LLM at the University of London.

Enoch has written extensively on the topics of mental health and self-development (pen name: Noch Noch), and is a regular commentator and corporate speaker on women leadership, creativity, mental health, and other career topics. In addition to her website NochNoch.com, she has been published and quoted in Forbes, the South China Morning Post (SCMP), Women of China, and CCTV, amongst other websites and media.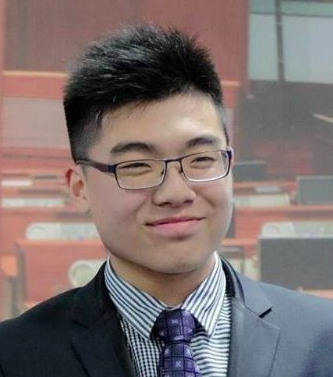 (2) JIMMY WU – Student, Lingnan University

Jimmy is a year two history student at Lingnan University. He is passionate about society, social innovation and serving the evolution of civilization.

He works part-time, and - since secondary school – has been active in extra-curricular activities and leadership training programmes organised by the Hong Kong Federation of Youth Groups (HKFYG).

At Lingnan, Jimmy organises various youth events and joined networking schemes as a mentee. He believes in the principle of 'You Only Live Once' (YOLO). He is comfortable to step outside his comfort zone, exploring new opportunities on and off campus to widen his horizon.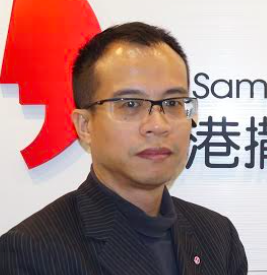 (3) CLARENCE TSANG CHIN-KWOK – Ex-Deputy Director, The Samaritan Befrienders Hong Kong (SBHK)

Clarence joined NGO The Samaritan Befrienders Hong Kong (SBHK) as the first Executive Director of the organisation in 2011, and was later promoted to Deputy Director, managing over 200 people of various nationalities and disciplines in providing training, retraining, social and humanitarian services to different target groups.

He restructured and rebranded the organisation, and started numerous new and innovative fundraising initiatives for SBHK. Clarence also condutcs internal staff training for various NGOs and corporates, and provides pro-bono consulting to other NGOs.

Clarence has spoken in front of audiences such as parents, social workers, teachers and district councilors on topics of marital relationships, parenting skills, suicide prevention, emotional and mental health awareness.

He also advises social enterprises on corporate communications, PR and fundraising activities, as well as funding applications, setting up policies and procedures, strategic planning and business development.

Clarence graduated from the University of Hong Kong (HKU) in the early 1990s. He gained more than 10 year's management experience in the commercial field before he joined the NGO sector. He served Christian Action - a non-subvented social service agency - for over eleven years.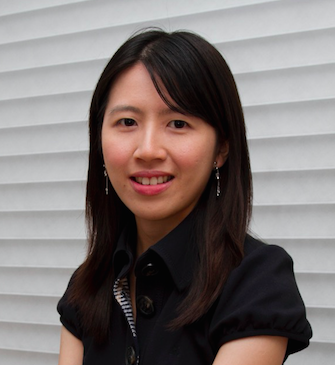 (4) DIANE LO – Education Psychologist, Human Empowerment & Achievement Training, Caritas Family Service

Diane is a Registered Educational Psychologist of the Division of Educational Psychology of the Hong Kong Psychological Society (DEP, HKPS).

She provides psychological services to a wide range of clientele, including primary and secondary school students with autism spectrum disorder, specific learning difficulties, attention deficit/hyperactivity disorder, anxiety disorders and depression. Other types of services include psychological assessments, individual counseling, group intervention, and consultation for parents and teachers.

Diane frequently provides training for parents, teachers and social workers on topics such as support strategies for students with special educational needs, increasing positive emotions in children, crisis management and effective learning strategies.

She has provided clinical supervision to psychologist trainees and appeared on television programmes, radio shows, magazines and as a guest speaker.
MODERATOR: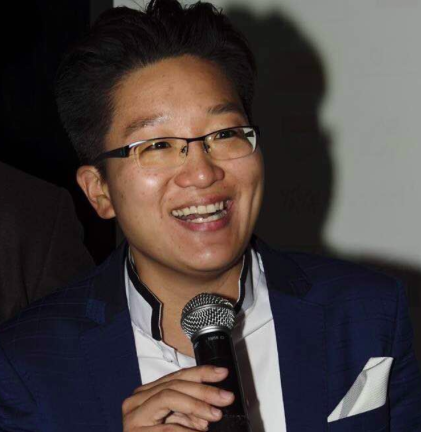 (1) BENITA CHICK - Community Outreach Director at Commission on Youth's Chairman's Office
Benita is a lady wearing many hats. She works full-time as the Community Outreach Director at the Commission on Youth's Chairman's Office to engage different stakeholders on youth issues.
During her spare time, she is as an award-winning LGBT Walking Tour Guide and was recently featured in a NHK World "Direct Talk" interview for her diversity and inclusion work.
Benita is also a certified scuba instructor; and in the past, has worked with organisations such as the Youth Arch Foundation (as Programme Director), Outward Bound and many more.