Description
Tech sales in Silicon Valley is a highly sought after career path, so we're here to help you break into the industry. If you are a recent grad or job seeker with 1-2 years of experience looking to dive into the tech scene, then this is the event for you!
In addition to free drinks, appetizers and networking - we'll be discussing tips and tricks (with a panel of tech sales industry experts!) to make yourself stand out against the rest, interviewing advice, and the opportunity to work with Betts Recruiting as your personal recruiters (if you don't work with us already)!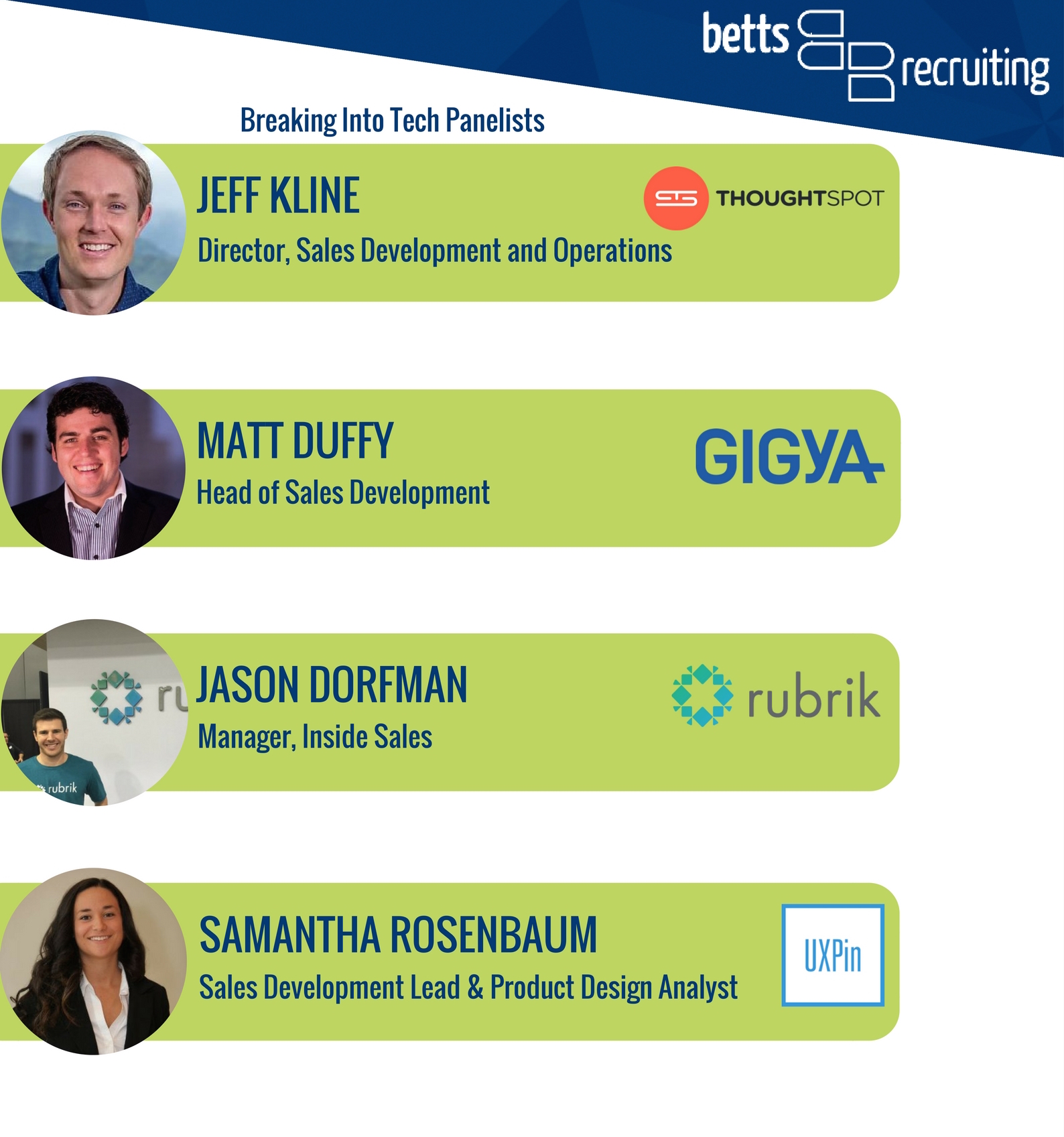 Schedule:
5:00 PM - Light appetizers, beverages, socializing/networking
6:00 PM - Discussion for tips and advice by panelists
6:50 PM - Q&A
7:15 PM - Networking
We hope to see you there!