Description
Celebrate the launch of the "Breaking Into Startups" Podcast with the Founders and Guest Speakers
The "Breaking Into Startups" Podcast will go live on Monday, December 5th! We want to thank you for helping us make it a reality. Spots are limited so please reserve a ticket ASAP.
It's About to Go Down!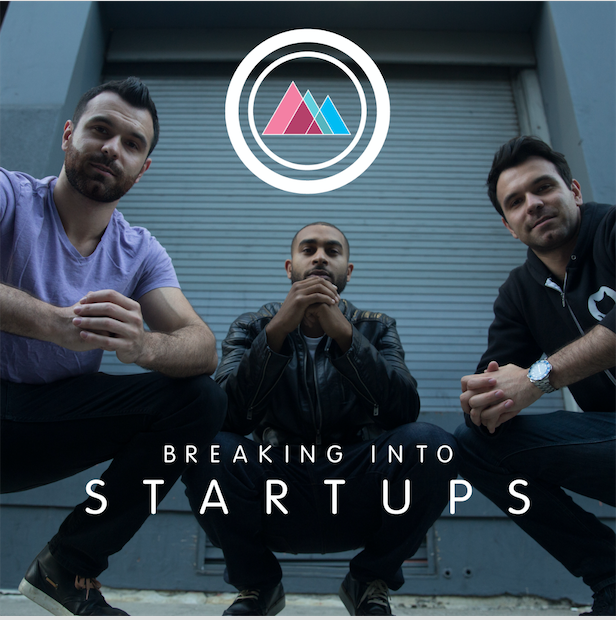 You Can Break Into Tech From Any Background. Get Connected To The Startup Community.
The mission of the Breaking Into Startups Podcast is to demonstrate that it is possible to break into tech from any background by featuring stories of people who turned their perceived disadvantages into advantages.
It doesn't matter what school you went to, how high your GPA is, or what struggle you've been through. All that matters is what you can do…
We've had an incredible inbound interest from people with non-traditional backgrounds like struggling students, people facing discrimination or lacking access, veterans, single parents, homelessness, career switchers, people that never graduated from high school or college, immigrants, and people that were formerly incarcerated discuss their journey into tech. Regardless of their journey, our guests got amazing jobs in Product Management, Design, Engineering, Business Development and Sales in startup companies.
Please help us celebrate their journey into tech and build our community.
Who Should Attend This Event
This event is open to anyone interested in breaking into startups. So if you are a person "outside of tech" or know someone that can benefit from joining our community or attending this event, please share this information and join us.
The Flow of the Night
Doors will open at 6:30 PM for typical registration and the usual sign in process. Don't worry we will have cameras ready as well as food and beverages so come early to join the party.

Starting at 7:00 PM until 8:30 PM, we will have a mash up of our founders sharing their mission and vision of the podcast, showing recognition to the many hands and hearts who took part in the podcast, hearing from guest speakers about their journey into tech and most importantly some key tips and resources on how they broke in.

If you know the Everest crew - you know we love community and gatherings, so expect a fun event of celebration.

Take lots of Snapchats, Instagrams, and Facebook Live Videos - Feel free to contact us after the event so that we can post them to the Breaking Into Startups Community Group on Faceook.
Cost
We are humbly asking people to share a donation online. Your donation will go towards the food and beverages for the launch party. We understand not everyone will be able to make a donation, no one will be sent away if you didn't donate.
Can't attend but want to join our community?
Our Breaking Into Startups Community has grown to over 3,000 members and we would love for you to join us: https://www.facebook.com/groups/BreakingIntoStartups/
Tell your friends!!
Excited to see you - Ruben, Artur, and Timur (and Idalin, the event co-host).