Breaking Ice & Breaking Glass: Leading in Uncharted Waters
About this event

U.S. Coast Guard Vice Admiral Sandra Stosz (ret.), author of Breaking Ice and Breaking Glass: Leading in Uncharted Waters, draws upon 40 years of extensive leadership experience and wisdom to provide tools that will help leaders navigate complexity to reach their goals and succeed at every level. Join us for this exclusive virtual book launch!
Admiral Stosz focuses on character-centered leadership at a tumultuous time in the nation's history when leaders of character prepared to unite and strengthen people and organizations are strongly desired and needed. This book provides models, frameworks and proven principles to help leaders succeed while navigating complexity.
Speaker:
Sandra Stosz: Admiral Sandy Stosz started out in the US Coast Guard as an ensign serving on polar icebreakers, conducting national security missions from the Arctic to the Antarctic. She was the first woman to command an icebreaker on the Great Lakes and to lead a US Armed Forces service academy. After serving for twelve years at sea, commanding two ships, and leading large Coast Guard organizations during times of crisis and complexity, she finished her career as the first woman assigned as deputy commander for mission support, directing one of the Coast Guard's largest enterprises. She is on the Editorial Board of Homeland Security Today and a Strategic Advisor to the Government Technology & Services Coalition.
PLEASE NOTE OUR WEBINAR PROCESS:
As you may have seen, GTSC's HSToday has developed a webinar and meetings channel on Zoom. Since the revelations about Zoom's security challenges, they have implemented new default security measures and GTSC has developed a two-step registration process to assure a safe and fun experience. Once you register here on Eventbrite, the day before the webinar or meeting GTSC will verify your membership, and once approved, you will receive another registration link from GTSC the day of the event. That is the ZOOM registration. Please click on the link and register for the webinar to get in and participate.
You will not have access to the webinar if you do not click and register at ZOOM.
If identified as a WEBINAR, we will not be able to see you.
If identified as a MEETING, we can see you if you allow us to.
Zoom does not require you to download anything; you simply click the link and join online.
Thank you for your patience as we evolve to beat the havoc caused by the Coronavirus!!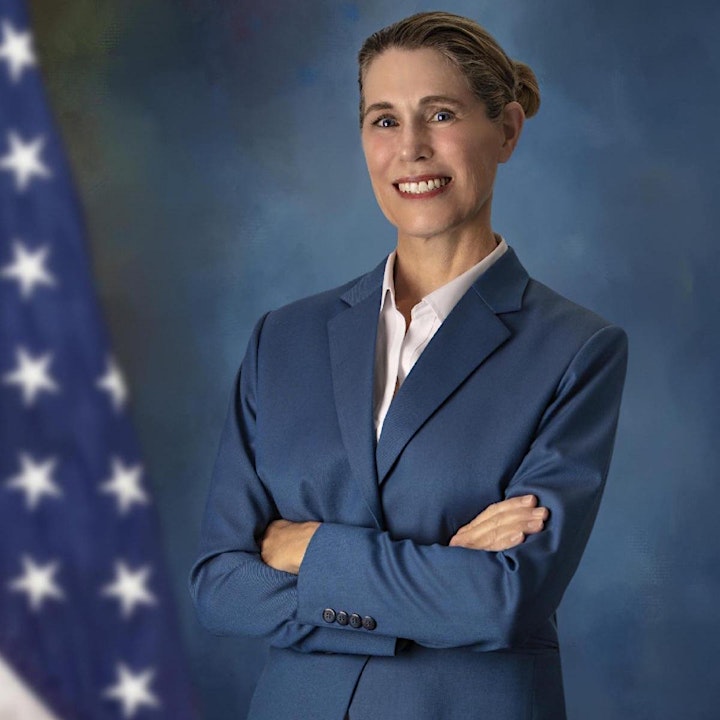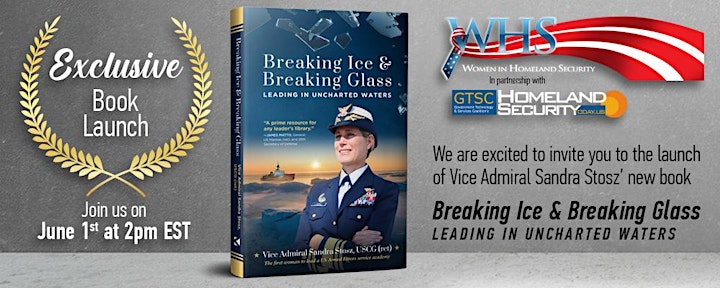 Organizer of Breaking Ice & Breaking Glass: Leading in Uncharted Waters
GTSC's Homeland Security Today
The Government Technology & Services Coalition's Homeland Security Today (HSToday) is the premier news and information resource for the homeland security community, dedicated to elevating the discussions and insights that can support a safe and secure nation. A non-profit magazine and media platform, HSToday provides readers with the whole story, placing facts and comments in context to inform debate and drive realistic solutions to some of the nation's most vexing security challenges. HSToday's contributors and editors hail from throughout the homeland security community. They are the thinkers and doers who shape and implement the United States' security methodologies, strategies and tactics. From policymaking in Washington, DC, to operations in challenging security environments, HSToday's vast network of experts deliver the most authoritative, timely coverage of America's efforts to address threats man-made and natural. Learn more and follow us at 
www.HSToday.us
.  Learn more about the new ownership at: 
www.GTSCoalition.com