Description
The New York Times best-selling book exploring the counterproductive reactions white people have when their assumptions about race are challenged, and how these reactions maintain racial inequality.

In this "vital, necessary, and beautiful book" (Michael Eric Dyson), antiracist educator Robin DiAngelo deftly illuminates the phenomenon of white fragility and "allows us to understand racism as a practice not restricted to 'bad people' (Claudia Rankine). Referring to the defensive moves that white people make when challenged racially, white fragility is characterized by emotions such as anger, fear, and guilt, and by behaviors including argumentation and silence. These behaviors, in turn, function to reinstate white racial equilibrium and prevent any meaningful cross-racial dialogue. In this in-depth exploration, DiAngelo examines how white fragility develops, how it protects racial inequality, and what we can do to engage more constructively.
About Robin DiAngelo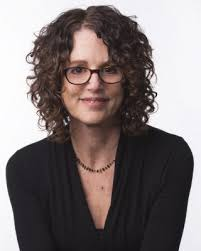 Robin received her PhD in Multicultural Education from the University of Washington in Seattle in 2004. She earned tenure at Westfield State University and has taught courses in Multicultural Teaching, Inter-group Dialogue Facilitation, Cultural Diversity & Social Justice, and Anti-Racist Education. Robin's of research is in Whiteness Studies and Critical Discourse Analysis, explicating how Whiteness is reproduced in everyday narratives. She is a two-time winner of the Student's Choice Award for Educator of the Year at the University of Washington's School of Social Work. Her work on White Fragility has been featured or cited in Salon, NPR, Slate, Alternet, the Atlantic, The New York Times, and The Seattle Times.
Schedule:
6pm - Doors
6:20pm - Author arrival
6:30pm - 7:30pm - Program with QA
7:30pm - 8pm - Book signing