Location
The Cowell Theater at Pier 2
2 Marina Boulevard
San Francisco, CA 94123
Breaking Down Walls: Celebrating Our Shared Humanity Through the Arts
About this event
All proceeds go to humanitarian aid in Ukraine
by The Metro Film And Arts Foundation
The Breaking Down Walls project showcases how the performance arts can build common ground for recognition and celebration of our shared humanity.
This event is offered in-person June 11 and online June 26.
KQED is a media sponsor of this event.
About this event
Artists from a variety of disciplines will explore, through their artistic voices, the divisions we currently face along political, religious, social, racial and economic lines. This special performance arts event is a humanitarian aid fundraiser. All proceeds will be donated to House of Ukraine.
Date: June 11, 2022
Time: 6:30pm doors open, 7:00 – 8:30pm performance
Place: The Cowell Theater, Fort Mason, San Francisco
The Metro Film and Arts Foundation, with support from J & J Arts Initiative, is pleased to present a performance of music, dance, theatre, poetry, comedy, and animation arts. Our grantees will each debut new works. The evening's emcee is Dhaya Lakshminarayanan, a San Francisco comedian and writer whose storytelling livens NPR's Snap Judgement, The Moth Radio Hour and more.
· Singer, songwriter: Broadcast Music Award and Emmy nominee Will Hammond, Jr. penned the RIAA gold-selling single "Hold You Tight" by Tara Kemp. Hammond will debut "A World Parade," with message to build up and break down what divides.
· Choreographer: Princess Grace Award recipient Mia J. Chong, in special collaboration with the movement artists of Post:ballet plus multi-instrumentalist and composer Vân-Ánh Võ, will explore the journey towards discovering commonality beyond the walls that divide us. The power of togetherness will be celebrated through the blending of sound and movement in this dynamic, multi-faceted contemporary dance work.
Vân-Ánh Võ has been invited to play at Carnegie Hall, Kennedy Center, Yerba Buena Performing Arts Center, the London Olympic Games 2012 and more.
· Theater: Confronting issues of economic well-being, health disparities, environmental justice, immigration challenges and voter participation have been the focus for Sacramento-based Teatro Nagaul. In a one-act play, a Latina abuelita (granny) struggles to break down walls between the generations.
· Poet and Poet Laureates will, like roots, push between and around the wall to grow and make connections through words. Aileen Cassinetto, Tureeda Mikell, Kim Shuck and Maw Shein Win offer presentation of poetic art that supports and reflects their communities.
· Animation artist: Slovak artist Jaroslav Baran has provided animation for more than 200 films. He has trained Oscar-nominees and some of the world's best contemporary animators. Baran will delight in a short piece which follows two beings who find a way to break through a dividing wall of preconceived perceptions.
http://www.metrofilmandarts.org/breaking-down-walls
Refreshments will be available for purchase.
** All proceeds donated to humanitarian aid in Ukraine.
** Ticket purchases are tax deductible.
Online stream offered June 26, 2022
Time: 4pm PDT
For information and to purchase access, visit: https://bit.ly/38T2ygk
About Metro Film and Arts
The Metro Film and Arts Foundation, founded by Ron Merk, supports a wide range of arts and social issues through its programs, including filmmaking, theatre and individual grants to artists. The organization is a 501(c)(3) non-profit based in San Francisco, California. We rely on donations to sustain the important work of preserving films and supporting the arts and artists. https://www.metrofilmandarts.org
About J & J Arts Initiative
The J & J Arts Initiative is supporting more than 75 artists and theatrical production team members involved in development of the Breaking Down Walls project.
About House of Ukraine
Founded in 1960, the House of Ukraine, Inc., a non-profit community organization, fosters a spirit of understanding and cooperation among the various national groups represented in the House of Pacific Relations, International Cottages in Balboa Park, San Diego CA. In addition to providing information to the public about art, history, customs, language and traditions of Ukraine, since the Russian invasion, members and San Diego community volunteers have successfully solicited, received and delivered much-needed humanitarian assistance to Ukraine. The House of Ukraine is a 501(c)(3) non-profit organization. https://houseofukraine.org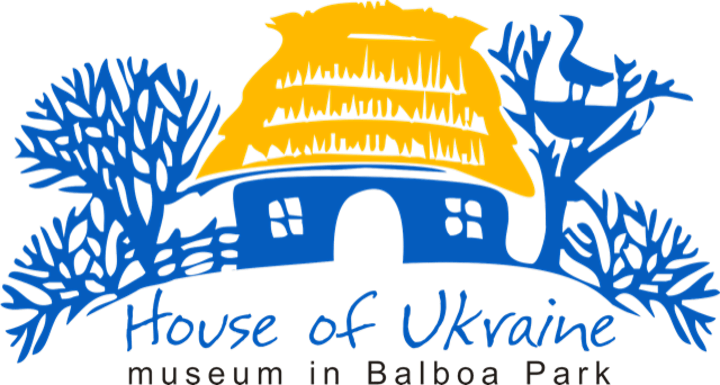 COVID-19 Safety Protocol
Show your vaccination card, or a photo of it, or a QR code from the State of California, Clear HealthPass, CommonPass or VaxYes. 
Have your Eventbrite QR code ready to be scanned before entering.
Wear a face covering at all times.
Do not attend if you are not feeling well, have COVID-19 symptoms, or have been in close contact with anyone who is COVID-19+. 
Refund Policy
All sales final. Ticket holders unable to attend performance may exchange tickets for Online Stream Event on June 26th with request made 24 hours before event.