Description
Please Note: Our event has reached capacity, and we can longer accept additional registrations. However, if you still interested in attending, you are able to sign up for our waitlist, to be contacted should additional space become available. Simply click the details button above, and then the join waitlist button to add your name.

Government, business, media…how strong is our trust in these organizations?

The 2018 Edelman Trust Barometer reveals that trust in the U.S. has suffered the largest-ever-recorded drop in the survey's history among the general population. And, for the first time, media is the least trusted institution globally.

This past year saw CEO credibility rise sharply after a number of high-profile business leaders voiced their positions on the issues of the day.Now, nearly two-thirds of respondents say they want CEOs to take the lead on policy change instead of waiting for government, which now ranks significantly below business in trust in 20 markets.

How can you help your organizations and clients earn and maintain your key publics' trust in such an ever-changing environment?

Stephanie Shewmon from Edelman Worldwide will present the latest information released from the 2018 Edelman Trust Barometer. Stephanie will be joined in an event panel by:
Greg DeBlasio, Associate Professor, Communications Department at NKU
Jeffrey Blevins, Head of the Department of Journalism & Associate Professor. University of Cincinnati
Moderator: Rob Pasquinucci, Senior PR Strategist, Intrinzic Brand Collaborative
Lunch is included with your registration.

A special thanks goes out to Edelman for sponsoring our lunch and to Intrinzic Brand Collaborative for providing the event venue.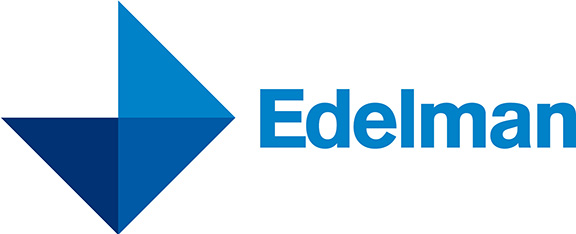 Tuesday, June 26
11:30 a.m. - Registration and Networking
12:00 - 1:00 p.m. - Program and Lunch
Intrinzic Brand Collaborative, One Levee Way, Suite 3121, Newport, KY

The RSVP deadline (this is also the deadline to cancel and receive a refund) is 5:00 p.m. on Monday, June 18.

FAQs
What is the refund policy?
If you need to cancel your reservation, please let us know by our reservation deadline, Monday, June 18 at 5:00 p.m.

For non-members, any requests to refund tickets made until this time can be honored. However, we can not refund tickets after this time. For members, even though this event provides free admission, we'd appreaciate you letting us know by this deadline if you are unable to attend so we can plan our numbers approrpriately. In addition, as a limited capacity event, we may have others who want to attend on our waiting list, and we want to make sure we can fill our event to capacity if possible. Even if you need to cancel after our deadline, please email us at cincyprsa@gmail.com, or call 513-446-4700, to let us know you are no longer able to make it.

You can cancel your reservation and request a refund online. Please see this page for full instructions on how to cancel your order and request a refund.

Is my registration transferrable?
You can change the information on your registration to another person through your order on Eventbrite, but only if it is for the same ticket type. For example, a nonmember changing the registration information to another nonmember, or a member to another member. You can do so even after the reservation deadline.

To see full instructions on how to update your information, please see this page.
Where can I park?
Free parking is available in the Newport on the Levee parking garage between 11:00 a.m. and 2:00 p.m. Simply arrive after 11:00 and leave before 2:00 to recieve free parking. See full parking details.

Can I pay at the event instead of when I register?
For members: this event is free, so there is no payment necessary.

For non-members, per our PRSA Chapter bylaws, non-member reservations must be paid prior to the event.

Please also note, all registrations, including those to be paid at the event, are subject to our reservation and refund policy. Any member not paying in advance who no shows or cancels after the reservation deadline will still be responsible for payment of their ticket.
Do I need to bring a copy of my email confirmation or a ticket?
Shortly after completing your registration, you will receive a confirmation email from Eventbrite. Receipt of this confirmation means we have you in our system as registered for the event. You do not need to bring a copy of the confirmation email or a ticket.
What if this event is sold out?

If the event sells out, there will be an option to add yourself to a waitlist. If additional space opens up, we will contact those on the waitlist on a first-come, first-served basis with instructions on how to register. If there is a waiting list, you will be able to add your name even after the registration deadline.

We will only contact those on the waiting list when a spot opens. Please note, due to last minute cancelations, we will contact you as late as the morning of the event.
Where can I contact the organizer with any questions?
If you have any questions about the event, please email cincyprsa@gmail.com.