Description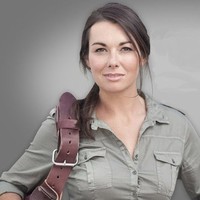 Featuring Keynote Speaker KAYLEEN MCCABE from DIY NETWORK'S RESCUE RENOVATION
Nontraditional fields for women offer rewarding and fulfilling careers. Modern manufacturing, technology, and production jobs have changed dramatically and there are many misconceptions about what these jobs are and who can do them. Come to this special career exploration series for women to get the facts about traditionally male-dominated fields.
Explore the personal and financial benefits of moving into nontraditional fields including greater demand and higher pay.

Walk around the employer showcase.

Meet women working in industries building and designing the future.

Get expert advice on career planning and low to no-cost training opportunities.