Breaking Barriers to Representation in Marketing Leadership
Join AMA New Jersey and our panelists for a timely discussion around barriers & solutions to DEI.
About this Event
Businesses often lack diversity in representing the breadth of their constituents.
Studies have shown that the composition of marketing is not representative and less so at the leadership and senior management levels.
What can organizations do to ensure that diverse perspectives have a seat at the table and a voice?
What can we do as individuals?
In this conversation, the panel will explore how to break down barriers and elevate people of color into positions of voice and leadership.
Please join us as AMA NJ President Kendra Clarke moderates this timely and relevant discussion that will include personal examples, industry insights, and meaningful discussion.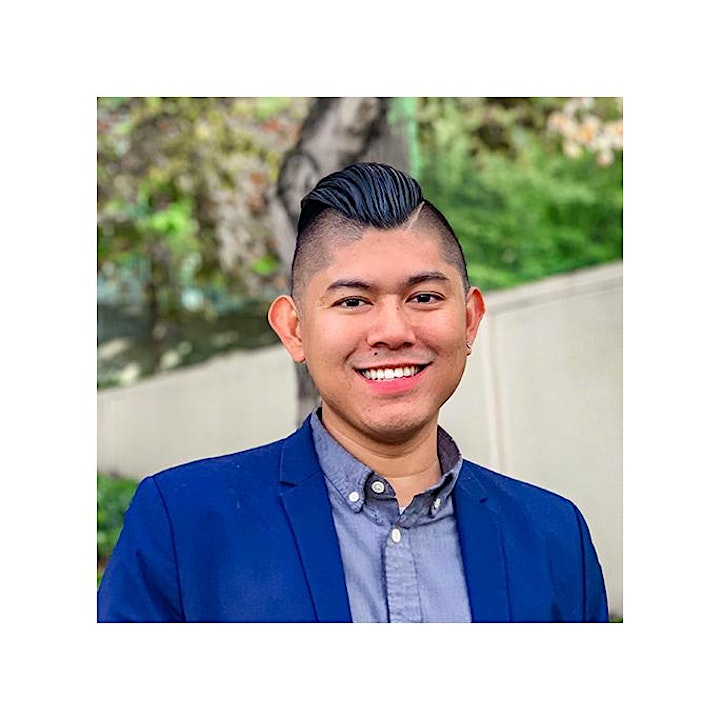 Christian Aniciete, he/him/his
Social Media Manager, Port of Portland and Portland International Airport
Christian Aniciete is an accomplished, award-winning marketing and communications strategist, community leader, mentor and social justice advocate with over a decade of experience in the private and public sectors. He is a graduate of Portland State University with a background in digital marketing, advertising, and public relations. A story of firsts, Christian was the first ever Social Media Manager of PSU and currently, the first Social Media Manager of the Port of Portland and Portland International Airport. In addition to serving as a Board officer for nonprofits API Forward and PSU Kaibigan - Filipino American Student Association Alumni Advisory Board, Christian is the founding chair for two Asian Pacific Islander employee resource groups. A longtime American Marketing Association member dating back to serving as a collegiate chapter officer, Christian served as AMA PDX VP of Communications in 2019-20 and became the chapter's first VP of Diversity, Equity and Inclusion this year.
Born in Manila, Philippines, Christian emigrated to Hillsboro, Oregon at the age of 10 and was raised in a bicultural home where he treasured the value of differences even before diversity, equity and inclusion became buzz words. His leadership journey dates back to organizing canned food and voter registration drives, volunteering in the retirement center, running a diversity club, and working with local city council at a young age. For his contributions, Christian has been recognized with industry awards including the President's Diversity Award, "Best In-House Marketing," Rising Star in Marketing, Global Diversity Unsung Hero and AMA Ric Sweeney Chapter Volunteer of the Year Award Finalist. In his free time, Christian enjoys house planting, photography, dancing in Michael Jackson Thriller flash mobs, traveling, and spending time with his family.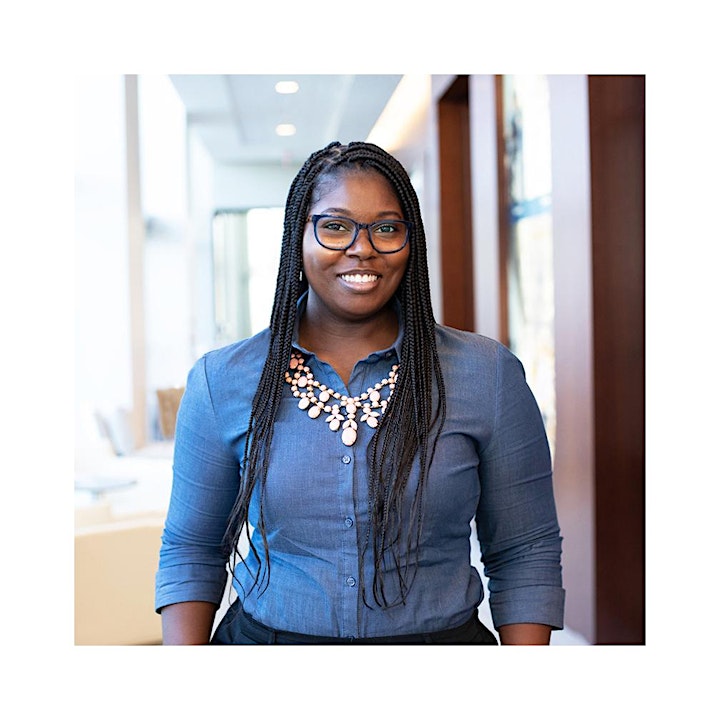 Nkoyo White Robinson
Digital Marketing Traffic Manager, Gallagher
Nkoyo is the Digital Marketing Traffic Manager for Gallagher, where she oversees the planning and execution for digital campaigns and thought leadership. Driven by a mission to solve problems, Nkoyo is best known for inspiring teams to achieve goals and her grace in the wake of chaos.
Her 12-year career has spanned journalism, advertising and marketing with roles as an assistant editor, advertising specialist, and e-commerce & web content manager. In her current role, she leverages her journalism expertise with technical experience ensuring messaging is aligned to goals and on brand.
Nkoyo earned her bachelor's degree in Communication/Journalism from Seton Hall University. Outside of work— motherhood, a lifelong passion for the arts, and a love of fitness keep new challenges coming her way. Never a dull moment— and she makes sure of it!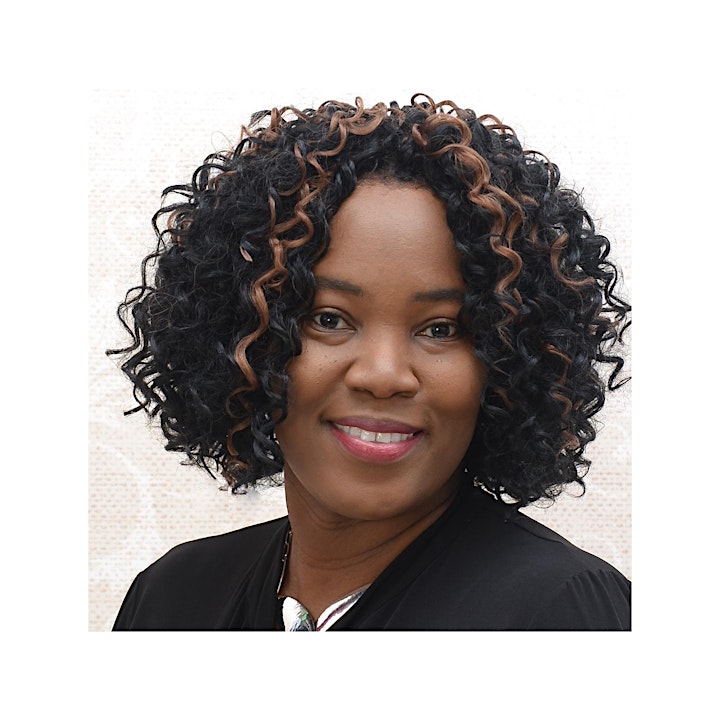 Antonella Smith
Owner & Digital Strategist, Clear & Concise Marketing LLC
Antonella is a business owner and Digital Strategist with over 18 years of success in developing and driving strategies, programs, and cross-functional teams for Fortune 500 companies. She has used her experience in digital marketing and direct marketing to capitalize on emerging opportunities and propel the growth of small and large businesses.
As a Strategic Marketing Coach and Consultant, she serves as an accountability partner to business owners and leaders. She offers objective guidance, as well as training to help navigate them through challenges to achieve great results.
She prides herself on being a leader with proven collaborative abilities, accomplished at building positive relationships with partners and clients. Antonella's goal is to consistently provide successful solutions to her clients that produce real results and a strong Return On Investment (ROI).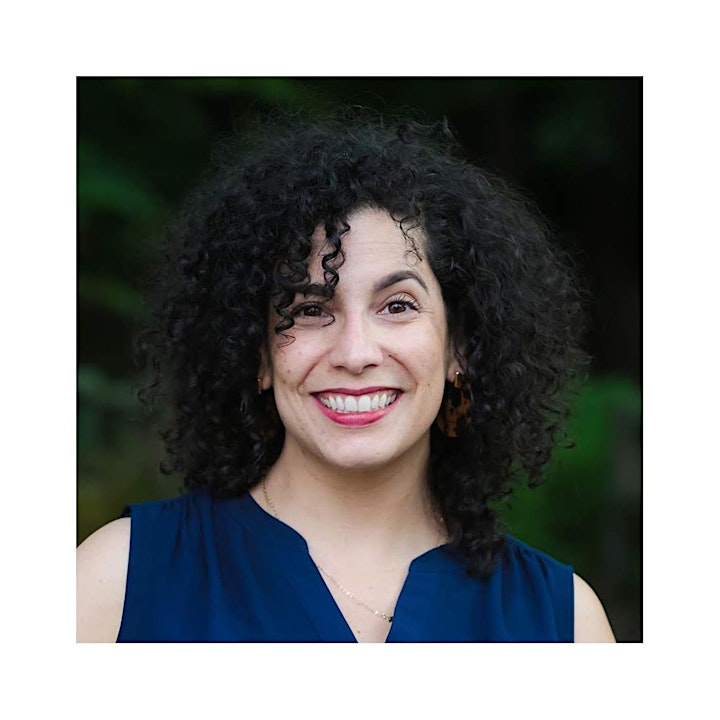 Vanessa Vera
Director of Marketing, Communications, and Public Relations, Rutgers School of Nursing
Vanessa is an experienced marketer, communicator, storyteller, and PR professional with a 14-year career that has spanned journalism, academia, and health care, in roles ranging from reporter, to content strategist, to her current role as Director of Marketing, Communications, and Public Relations at Rutgers School of Nursing.
A seasoned communicator, Vanessa is passionate about merging strategy and storytelling to meet the needs of both audiences and enterprises. Vanessa earned her bachelor's degree in Communication from Seton Hall University and a Master of Communication and Media from Rutgers University.
She is fueled by joy and daily cups of café con leche, and is committed to useless pop culture references, teaching herself to be the best mediocre guitar player she knows, and advocating for diversity in the profession.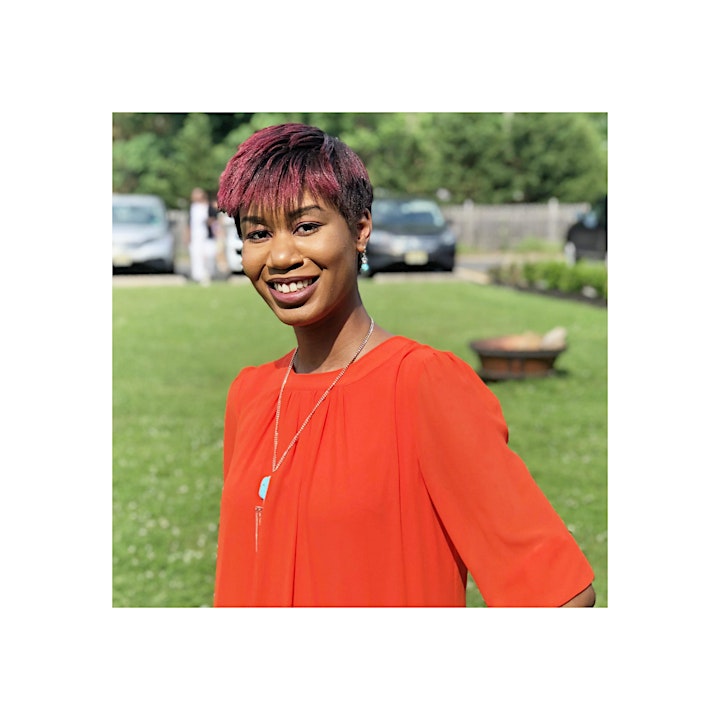 Kendra Clarke - Moderator
AMA NJ President
Web Content Strategist, Rutgers Business School
Kendra is a marketer at heart and in practice. In her role as a Web Content Strategist at Rutgers Business School- Newark and New Brunswick, Kendra uses a combination of storytelling, persona development, creative thinking, and analytics to create content strategies designed to enhance the user experience. She is a double alumna of Rutgers Business School with an MBA in Marketing and Supply Chain Management.
In July 2020, Kendra became President of the American Marketing Association New Jersey Chapter. She has been leading her team to overcome the challenges of surviving as an organization in a pandemic, and has been spearheading efforts in the chapter to incorporate diversity, equity, and inclusion initiatives throughout every aspect of their operations.
A few fun facts about Kendra are that she loves solving mysteries and puzzles, has traveled to 10 different countries and dances amateur salsa.