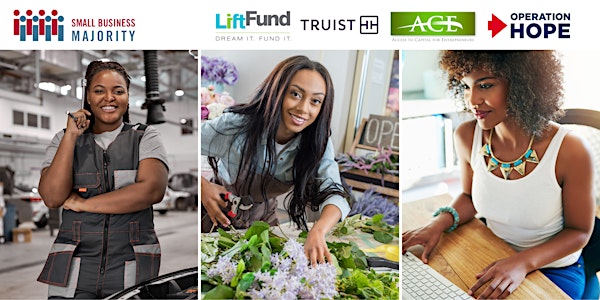 Breaking Barriers: Accessing capital as women entrepreneurs
Join Small Business Majority and Operation HOPE for a free webinar on how to leverage capital and connections as a woman-owned business.
About this event
Small Business Majority and Operation HOPE invite you to join us for a free event to learn tips for remaining resilient in business and how to navigate non-predatory debt financing options that will help grow or strengthen your woman-owned small business to help build generational wealth.
Obtaining small business funding is a challenge for women entrepreneurs. During this event you will hear from experts in finance from Truist Bank, LiftFund, and Access to Capital for Entrepreneurs (ACE) to learn about what options are available when seeking capital.