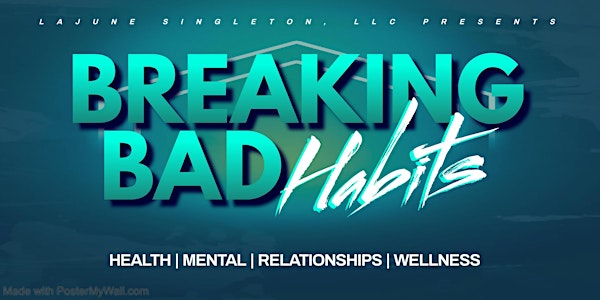 Breaking Bad Habits III
Breaking Bad Habits IIII with amazing experts offering recommendations towards change
About this event
Every year we make the same decisions and behaviors, which has us feeling stuck, stressed, worried, depressed, and overwhelmed.
Let's stop saying tomorrow, next week, next month, or 2023. It's time for changes and learning to become unstuck. These expects are here to offer there knowledge to help you toward your lifestyle changes and the start of becoming unstuck. To help you start to visualize your passion, desires, and dreams because you are WORTHY and DESERVING of GREATNESS.
Wasting time, holding on to the past, self-sabotage, and fear has been in control and its time to release all the habits that are not serving you.