Description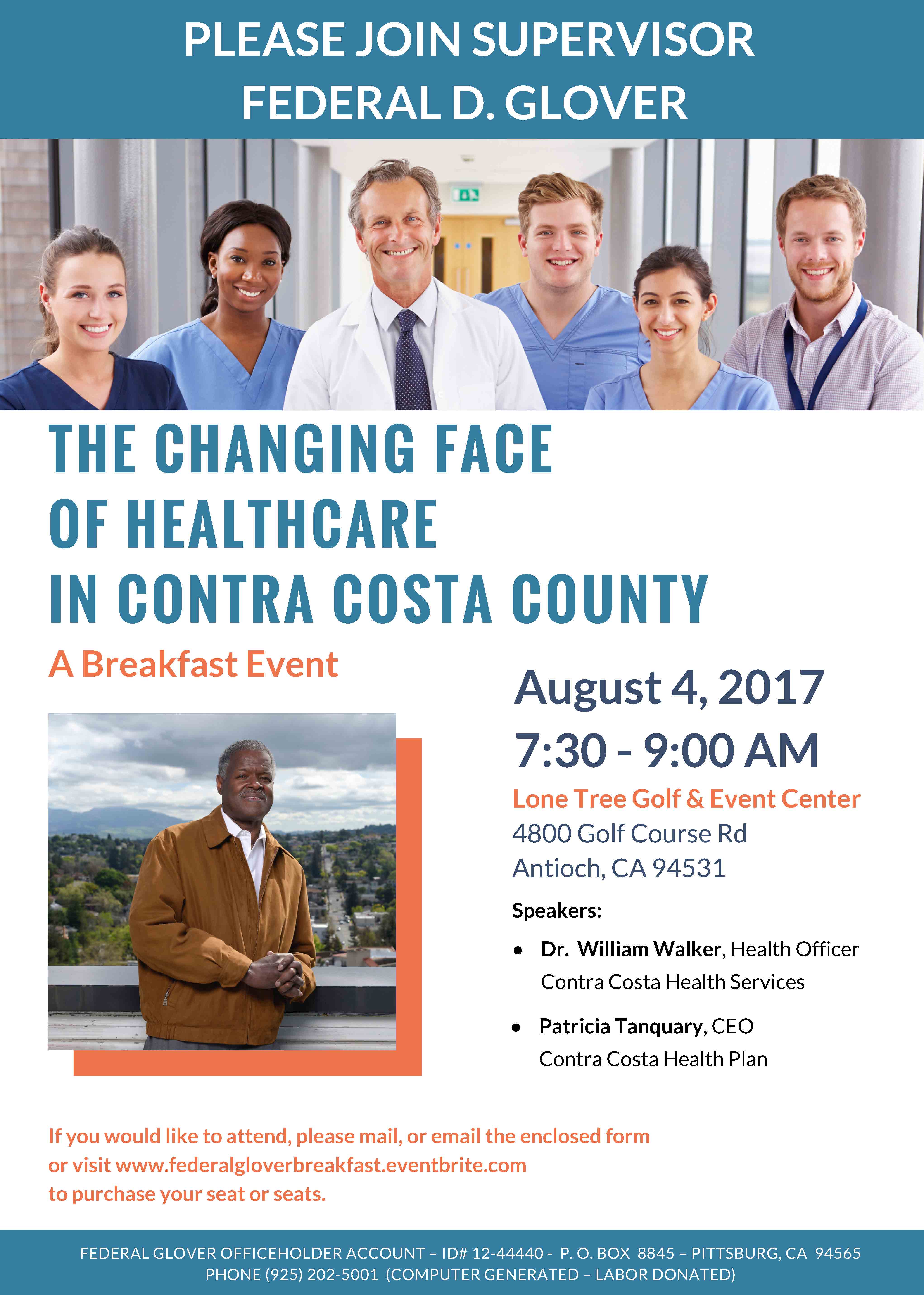 The Changing Face of Healthcare in Contra Costa County
Dr. William Walker, Health Officer
A discussion of the policy issues related the Affordable Care Act, and its proposed replacement, the American Care Act. Implications for Contra Costa County in terms of coverage and potential cost. Role of local stakeholders in influencing the process.
Patricia Tanquary, CEO
Contra Costa Health Plan
Scope of coverage provided by the Contra Costa Health Plan. Discussion of vulnerable populations not eligible for coverage. Exploration of the solvency and long term sustainability of the health plan. Potential impacts to the health plan of the demise of the Affordable Care Act.
FAQs
How can I contact the organizer with any questions?
Please email GloverBrkfst@gmail.com with any questions or to inquire about becoming a member of Federal's Breakfast Club.