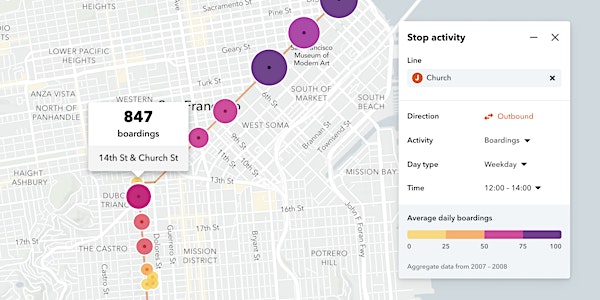 Breakfast with Remix: What does a multimodal future look like?
When and where
Location
Sauciety Restaurant 425 Summer St Boston, MA 02210
Description
Join us for the first ever Breakfast with Remix, a morning event series which offers a dedicated space to discuss trends in transportation and network with industry leaders while enjoying a warm breakfast and cup of joe. In learnings from recent conversations with over 350 cities, planners across the board have seen a decline in ridership across the U.S. The reasons vary from place to place but a similar question keeps surfacing - How do new modes impact a transit system and what does a multimodal future look like for a transit agency? Join 10 industry leaders and the Remix team to learn from each other and discuss how fixed-route transit can coexist and thrive in a mode rich ecosystem.