Breakfast with Purpose: Veterans - Your Missing Workforce
Description
Join us on December 7th for Breakfast with Purpose
Veterans - Your Missing Workforce
Express Employment Professionals of Grand Rapids invites you to join us for a morning of breakfast, networking, and training.
Looking for a motivated, hard-working, ethical employee? Try hiring a U.S. veteran. Veterans are disciplined team players with the skills your company needs. In this training, you will learn what the veteran workforce really looks like, what types of skills they have and jobs they want, and how to translate their unique military experience into relevant job duties. This training is for any HR professional or hiring manager that wants to learn more about why veterans make good hires and how to effectively engage and retain this valuable workforce. Michigan has one of the largest veteran populations in the country, so this is a workforce your company can't be missing out on!
As a Certified Veteran-Friendly Employer, Express Employment Professionals of Grand Rapids has partnered with the Michigan Veteran Affairs Agency to bring you this valuable training. In 2016, Express Employment Professionals of Grand Rapids launched Operation Employment, a new veteran employment initiative to help veterans find jobs and educate employers on veteran hiring best pracitices.
Presented by: David L. Dunckel, CBSP, Retired Army, Director of Strategy at MVAA
Date: Wednesday, December 7, 2016
Time: 7:30AM - 7:45AM, Breakfast and Networking
7:45AM - 9:00AM, Training Presentation
Cost: $20, includes full hot breakfast
**100% of registration fees to be donated to West Michigan Veterans Coalition**
Location: Express Employment Professionals, 1760 44th St. SW, Suite 10, Wyoming, MI 49519
About Our Speaker:
David L. Dunckel is a retired Army Command Sergeant Major and is currently the Acting Strategy Director at the Michigan Veterans Affairs Agency where he oversees all initiatives in regards to veteran employment, education, health care, and quality of life. Previously, he served as the Senior Strategy Analyst of Employment Services at the MVAA. Before joining the MVAA in 2015, David worked at Rousch Industries as the Veterans Initiatives Manager. He was responsible for developing innovative solutions to increase the veteran workforce at Rousch Industries and succesfully built their veteran hiring program into one of the most recognized programs in the nation.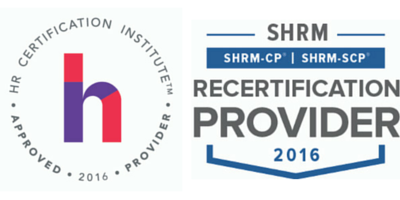 Approved for 1 HRCI or SHRM Credit
The use of this seal is not an edorsement by the HR Certification Institute of the quality of the activity. It means that this activity has met the HR Certification Institute's criteria to be pre-approved for recertification credit.
Veteran Resource Provider Partner: