Breakfast with Purpose: How to De-Stress a Distressed Workforce
Description
Breakfast with Purpose: How to De-Stress a Distressed Workforce
Stress in the workplace is costing U.S. employers $300 billion in health and productivity costs. So what's keeping your employees up at night and not fully on the job during the day? Studies show that money, work, family, and relationships are at the top of the list.
This Breakfast with Purpose will explore the prevalence and cost of stress in the workplace, how it impacts performance and productivity, and how it can be reduced through individual and organizational resiliency.
Key takeaways from this presentation include:
How stress impacts the individual, the workforce, and productivity.

Three steps you can take today to dramatically decrease stress in your own life.

Three practical ways you can help employees stress less and produce more.
Agenda:
7:30am - 7:45am Full hot breakfast and networking
7:45am - 9:30am Presentation by Lyle Labardee
Cost: $25, includes full hot breakfast
Location: Express Employment Professionals, 1760 44th St. SW, Suite 10, Wyoming, MI 49519
Approved for 1 HRCI or SHRM Credit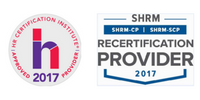 About Your Speaker:
Presented by: Lyle Labardee, MS, LPC, BCC; Owner of Amplified Life Consulting & Coaching
Lyle Labardee is the Owner and Director of Amplified Life Counseling & Coaching: a West Michigan group practice specializing in the provision of services to professionals, business owners and organizational leaders.
Lyle brings 25+ years of clinical expertise focused largely on facilitating individual and organizational recovery from stress inducing, work related incidents such as downsizing, disasters and workplace violence including 9/11, Hurricane Katrina and numerous active shooter incidents. He is the founder and former CEO of Crisis Care Network which is today, 3R Continuum, the largest provider of crisis response services to EAPs and employers throughout North America. Lyle understands the needs of business and industry and has served as a trusted consultant and trainer to national EAPs and the Fortune 500 companies they serve. Lyle is a Licensed Professional Counselor and Board Certified Coach.