Description
Early Bird Gets the Buzz $15 tickets before the 15th! Reserve your seat early!
Start your year off right! Let's meetup for breakfast. Hosted by DryerBuzz SuperBlogger Yalanda P Lattimore with a host of friends ready to answer your questions in an amazing brain share. Enjoy breakfast and networking with an amazing group of mentors moderated by Yalanda. Join us. RSVP $27 ~ Breakfast bar included.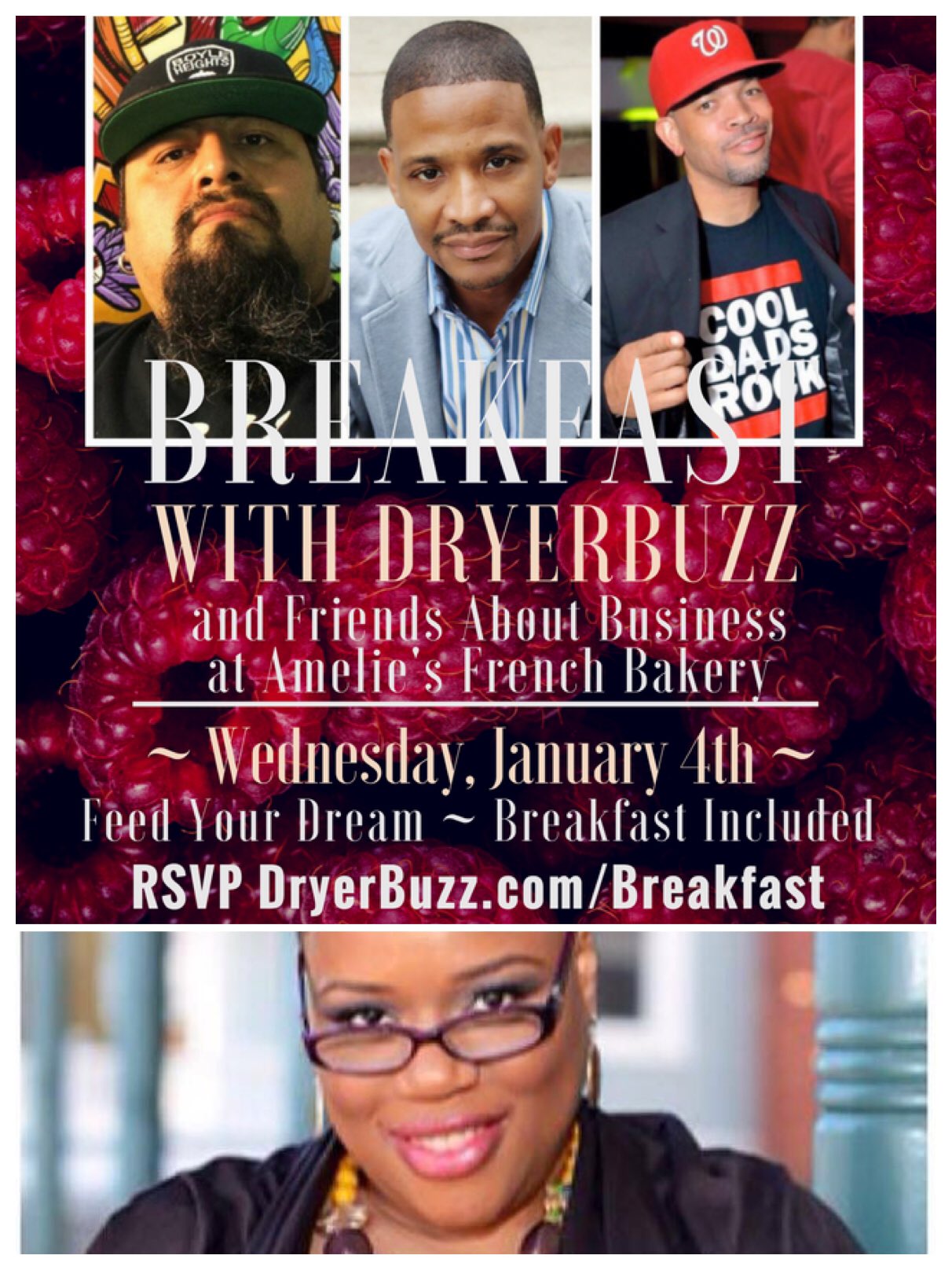 Put success on your visionboard when you start the year with Breakfast with #DryerBuzz. We're excited to welcome mentors Dan Flores, Art is King; Malcolm Lewis, Bestway Financial; and LaVerio Iknowdjlv Barnes, Cool Dad's Rock. They'll join us for a great debate to see if men brand differently from women.
Don't miss this opportunity to share business in language of men. Hear stories of leveraging unique platforms to meeting opportunities head-on.
Join us as we kickoff new year with healthy appetites for success. Feed your dreams at Breakfast with #DryerBuzz

Additionally, Brands about Business inbox #YalandaPLattimore today for partnerships.

Convenient downtown location with FREE parking, located at intersection of Marietta and Northside Drive.
Official breakfast meetups take place first Wednesday's of each month. Additional events added to calendar to enjoy in small groups or niche. Panels will vary.

Breakfast begins promptly at 7AM. Doors open 6:45 for early birds. Panel begins at 7:30 following breakfast serving and networking.

Breakfast bar includes quiche options with fruit and beverage. Other items optionally available. Purchase tickets online or prior to event at select announced/shared locations. Event registration closes prior to day of event.