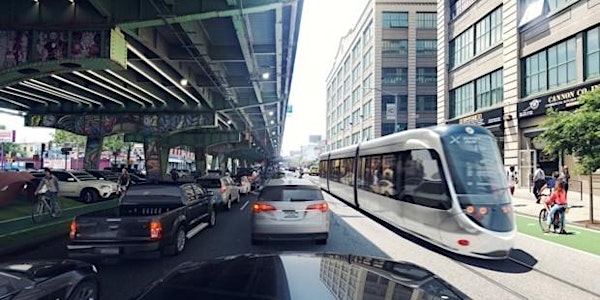 Breakfast Talk: Brooklyn-Queens Connector
When and where
Location
New York City College of Technology 300 Jay Street Room A632 Brooklyn, NY 11201
Description
Harris Schechtman, the National Director of Transit at Sam Schwartz Transportation Consultants, will be speaking for Sam Schwartz at BWRC's May 6 Breakfast Talk. Schechtman, who has worked intimately with "Gridlock Sam" in the planning and design of the Brooklyn-Queens Connector streetcar, has over 40 years of experience in the areas of transportation operations, facility design, toll operations, law enforcement, work-zone safety, roadway safety, and employee safety. His extensive transit experience ranges from directing bus operations in Queens and Manhattan for New York City Transit to acting as Vice President of Operations for the agency, managing a fleet of 325 service vehicles and $20 million of contract services. Prior to joining Sam Schwartz, Mr. Schechtman served as the Vice President of Operations for Bridges and Tunnels at the Metropolitan Transportation Authority where he managed 1,100 employees responsible for operations, maintenance, toll collection, and law enforcement. Schechtman led the development and implementation of programs which resulted in a 12% increase in traffic, generating $100 million of new revenue annually.
Mr. Schechtman has a B.S. in Political Science from Queens College of the City University of New York and an M.S. in City and Regional Planning from the University of California, Berkeley.

Event is free but registration is required.
(image via Friends of the Brooklyn Queens Connector)