Breakfast Seminar: Finding the Right Way to the Cloud: Measure, Manage and...
Description
THIS EVENT IS SOLD OUT WE ARE UNABLE TO ACCOMODATE WALKINS
Finding the Right Way to the Cloud: Measure, Manage and Monetize for Success
March 29, 2012 8:30am - 10:30am
Acquia, Burlington, MA
Tweet it out! @MassTLC #CloudSuccess
Keynote:
Firas Raouf, Venture Partner, OpenView Venture Partners
Moderator:
Denis Pombriant, Managing Principal, Beagle Research
Confirmed Speakers:
Greg Arnette, Founder and CTO, Sonian
Alec Belfer, VP of Business Development, InfoGin
Glen Gaudet, President & Founder, GaggleAMP
Bryan House, VP of Marketing, Acquia
Coach Wei, CEO, Yottaa, Inc.
---
8:00am-8:30am Networking and Registration
8:30am-10:30am Seminar
Over the past few years, Cloud businesses are moving forward, transforming IT into a service and helping organizations gain customers and market share. But making the transition and moving to the Cloud to realize these benefits is more elusive than some may think. And then once your application is up and running, how do you manage it, measure it and most importantly, monetize the application?

Whether your company was born in the cloud or is now incorporating cloud into its overall IT strategy, measuring and managing the cloud throughout your organization are keys to success. From managing and scaling your cloud infrastructure to monitoring and optimizing customer engagement and its impact on your business, it all comes into play.

This session will take you beyond ideas into real life examples that look at the bottom line. Learn from SaaS executives and venture capitalists who will share their strategies and experiences to help put your business's success within reach.

At this session you will learn real world examples on the following topics:
- Monitoring tools and techniques that work
- How successful companies are charging for their Cloud services both internally and externally
- How companies are monetizing data
- Tools and techniques for measuring and optimizing customer engagement
Thank you to our Event Sponsor:

Thank you to our Cloud Cluster Sponsors: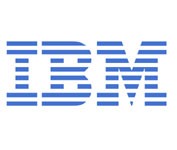 Cancellation Policy:
Cancellations must be received within five business days prior to the event. A $25 cancellation fee will apply. There are no refunds for cancellations received less than five days before a program. You may exchange you registration at anytime with another employee at your company at no extra charge.