Description
• What's the difference between a boosted post and a dark ad?
• How about between a Custom Audience, a Lookalike Audience and a Saved Audience?
• Aren't reach and impressions really the same thing?
• Which metrics should I be paying attention to once my ad is up and running? CPR, CPM, CPC. Arggghhh!
• Why do I need a campaign, and ad set AND an ad in order to advertise through Facebook?
• What is the deal with that dang 20% text rule?!

If you've ever asked any of these questions, then this session is for you! We'll answer all of them, and a whole lot more.

Shane Cicero and Josh Klemons have collectively spent $1MM on Facebook ads. Shane is our resident eCommerce expert. Josh, with his political background and experience, focuses on branding, awareness and real life engagement.

Together, they will pull back the curtain and attempt to demystify, once and for all, the complexity of the almighty Facebook advertising platform.
SPEAKER BIOS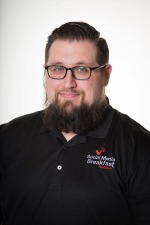 Shane Cicero (SMBMad President) is the owner of JW Media, LLC, a digital agency that works with businesses to help them optimize their Facebook ads to bring in better leads and more sales, so they can focus on what they do best.

Before starting his digital agency where he is at times managing $100k in monthly ad spend, Shane oversaw social for The Midwest Foodservice Expo, putting various organic & paid strategies in play to double social following & increase engagement during their show. Shane got his start with social media while working for American TV as their Corporate Consumer Relations Manager where he developed processes for monitoring & responding to social media/online reviews.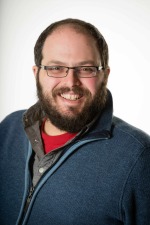 Josh Klemons (SMB Board Member) is a Digital Storyteller and Strategist, and owner of Reverbal Communications where he helps brands of all shapes and sizes find, hone, and tell their stories online. He has also provided local, statewide, and national political campaigns, small non-profits, big companies and everything in between with digital marketing expertise. Josh is a writer, teacher, and trainer, and often speaks on social media on ways brands can reach, engage, and expand their online audiences. His motto is simple: You have a story…let's tell it!
TIME:
7:30 a.m. registration, networking and caffeine
8:00-9:30 a.m. presentation and questions

If you aren't able to join us in person, Nick Palkowski from Live Action Production, will be LIVE STREAMING this event on our Social Media Breakfast Madison Facebook page
SPONSORS:
LOCATION:
Wisconsin Distributors - 900 Progress Way - Sun Prairie, WI 53590
TICKETS:
Please note tickets are in high demand. To decrease waste and increase accessibility to all, if you claim a ticket and cannot attend, please take a minute to log in https://www.eventbrite.com/gettickets and cancel your reservation at least three days prior to the event.