Description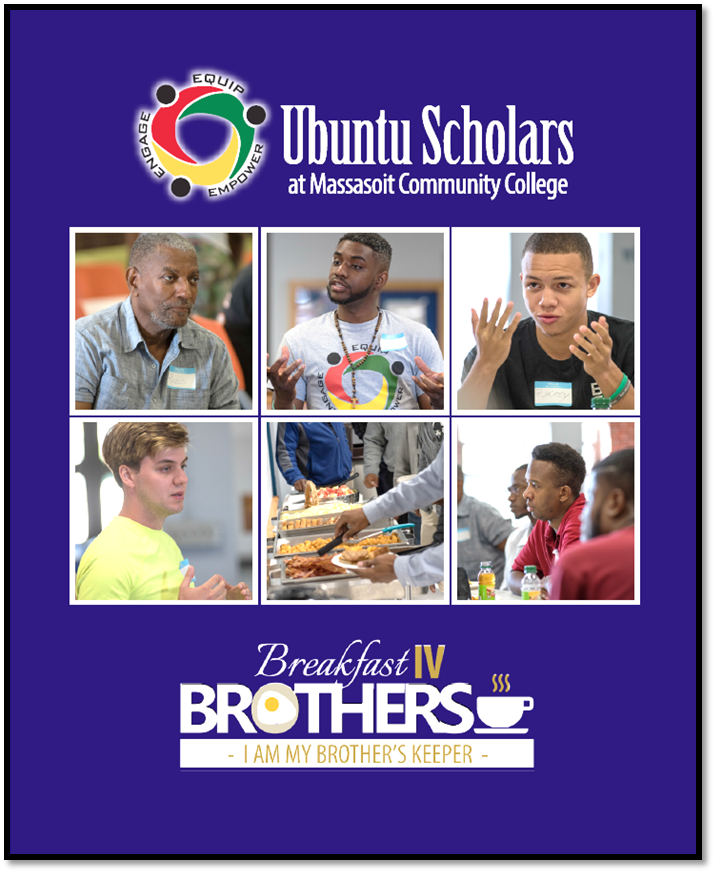 In affiliation with the national Breakfast IV Brothers event series (www.BreakfastIVBrothers.org), the Ubuntu Scholars (U.S.) of Massasoit Community College proudly present Breakfast IV Brothers - Greater Brockton.
You're invited to join U.S. as we break bread and build community through group mentoring in the form of cross-generational dialogue. Together, we will explore the experiences and aspirations of males in the Greater Brockton community, with an emphasis on historically underrepresented males in higher education. Topics will stem from three core objectives: identity formation, community engagement and social emotional development.
---
Post-Breakfast Basketball & Soccer: In the spirit of health, wellness and continued fellowship, breakfast will be directly followed by recreational basketball and soccer; open exclusively to Breakfast IV Brothers attendees. Sneakers are required for participation.
---
This event is 100% free of charge and open to males of all ages and backgrounds.
Come with an empty stomach and an open mind. Dress code is casual/comfortable and free visitor parking is available on Massasoit's Brockton campus in Lot #2. Don't forget to BRING A BROTHER!
#UbuntuScholars #BreakfastIVBrothers
Please contact Jeff Joseph with any questions: ubuntuscholars@massasoit.edu; 508.588.9100, Ext.1416; Brockton Campus Student Center, SC-1886.