Description
Start the day off with a cup of coffee and a room full of colleagues discussing the tech issues of the day. This is a great way to connect with people in the technology and entrepreneurial community. Every networking opportunity holds the possibility of introducing you to your next customer, investor, new hire or strategic partner. Join us for breakfast and some great conversation and ideas and enjoy a Complimentary Coworking Day Pass for the rest of the day.
Join us in Oceanport for a chat with Simon Nynes, Chairman, CEO & President, Wayside Technology Group and Michael Abboud, CEO, TetherView moderated by Jesper Helt, CHRO, Commvault. They will discuss the challenges they have surmounted and those they are currently struggling with as they scale their businesses.
4 pm Asbury Park Event with Jay Bhatti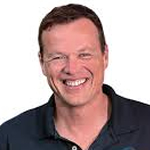 Simon Nynens is chairman and chief executive officer of Wayside Technology Group, Inc., a company he joined in 1998. Prior to these posts, Mr. Nynens held various other positions at Wayside, including executive vice president, chief financial officer and chief operating officer. Wayside Technology Group is a unified and integrated technology company providing computing products and solutions to corporate IT organizations, government agencies and educational institutions directly and through computer reseller networks.
A mentor of technology entrepreneurs throughout New Jersey, Mr. Nynens shares his own experiences to help business founders avoid some of the pitfalls he encountered. For these efforts, and for his dedication to the industry, Mr. Nynens received the Ernst & Young Entrepreneur Of The Year® 2011 New Jersey Award in the Technology Services category and the 2012 Public Company CEO of the Year Award from the New Jersey Technology Council, where he currently serves on the board.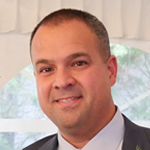 Michael Abboud is the founder and CEO of TetherView, a leading Private Cloud solution that provides businesses with a clear pathway to the cloud. Michael studied at NYU and St. Johns. Michael's career began at Goldman Sachs, evolved to healthcare technology and has culminated with the development of a premier cloud solution, TetherView. Michael's clients include businesses of all shapes and size, NYU, Georgetown and University of Miami.
Michael is focused on improving the TetherView solution by enhancing functionality while increasing security and compliance. Michael provides regular Continuing Education for Accountants and Attorney's to help them stay current with constantly evolving compliance and security issues. Together with the TetherView team Michael has built a solution that provides an affordable cloud experience that is secure, reliable, quick to implement and easy to use.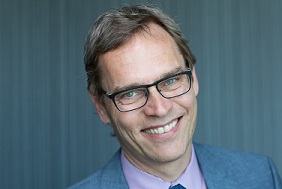 Jesper Helt is Vice President and Chief Human Resources Officer, of Commvault Inc. Jesper has spent the past 25 years aligning people and business strategy to help build sustainable, high performing teams and organizations and with a particular emphasis on globalization of the enterprise and creating happiness at work.
Jesper joined Commvault as vice president, chief human resources officer in January 2014. Previously, Jesper served as senior vice president of human resources at Velti and vice president of human resources at SuccessFactors. A native of Denmark, Jesper began his career in pharmaceuticals at Novo Nordisk, where he held various HR leadership positions in his own country as well as in Austria, Czech Republic and New Jersey in the United States. He subsequently moved into technology and spent nine years in Silicon Valley where he held several global senior human resources positions at Hewlett Packard.