Description
Breakfast Bingo is happening April 22! You could be a winner when you "Rise and Shine" to enjoy breakfast and play games for a better, kinder Pasadena. Pasadena Host Lions Club in partnership with First Tee of Greater Pasadena are serving up fluffy pancakes, eggs, sausage, coffee and juice plus Bingo fun. Play for prizes!
Saturday, April 22, 2017
8:00am - 11:00am
960 E. Walnut Street
Pasadena CA 91106
$7 donation includes Breakfast, 1 Bingo game and 1 Opportunity Drawing ticket

A chance to win prizes worth more than $1,000

Your donation benefits the Pasadena Host Lions Club and First Tee of Pasadena.
For more information, call (818) 254-9563


---

The Pasadena Host Lions Club is dedicated to serving the Greater Pasadena area, providing meals to the homeless, vision services to those in need, school supplies to underserved children while also supporting the work of many other charities in our community dedicated to making a difference in the lives of individuals and families. Lions Clubs International has 46,000 Lions clubs and 1.4+ million members, making us the world's largest service club organization. Our members do whatever is needed to help their local communities. Everywhere we work, we make friends. With children who need eyeglasses, with seniors who don't have enough to eat and with people we may never meet. Learn more about Lions Clubs at http://www.lionsclubs.org/EN/who-we-are/index.php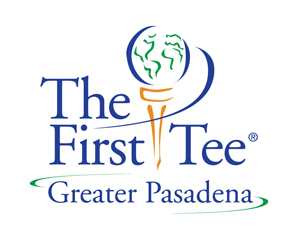 The First Tee of Greater Pasadena impacts the lives of the young people of our community by providing educational programs that build character, instill life-enhancing values and promote healthy choices through the game of golf. The First Tee has established Nine Core Values that represent some of the many inherently positive values connected with the game of golf. These Core Values are Honesty, Integrity, Sportsmanship, Respect, Confidence, Responsibility, Perseverance, Courtesy and Judgment. By participating in The First Tee, young people are introduced to these core values which are incorporated throughout the program. Parents are encouraged to reinforce these behaviors by talking about them, what they mean and what these behaviors can look like at home. Learn more about First Tee at http://www.thefirstteegreaterpasadena.org/
---
Sorry, no refunds. We appreciate your donation to help us build a Greater Pasadena!