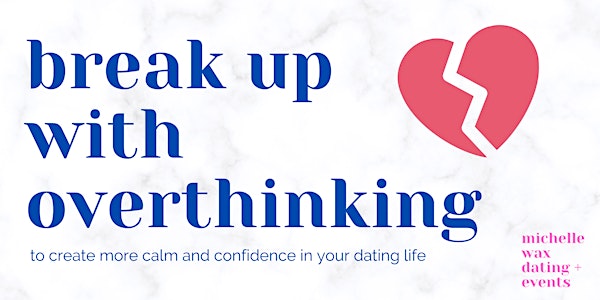 Break Up with Overthinking in your Dating Life | Santiago
3 day virtual series to go from constant doubt, questioning, and overthinking to feeling calm, confident and clear in your dating life.
When and where
Location
Santiago Virtual via zoom Santiago, Santiago Metropolitan Region G4200 Chile
Refund Policy
Contact the organizer to request a refund.
Eventbrite's fee is nonrefundable.
About this event
If you find yourself going through the same cycle of thoughts and fears every time you meet someone with potential...
If you feel like the clock is ticking and you can't seem to get someone to commit...
If you are disappointed with the caliber of people you've been attracting…
You're in the right place.
--
This workshop series is perfect for you if:
-The one thing that's missing in your life is a great relationship - you have a great job, friends + community, and enjoy life.
-You find yourself overthinking on dates, texting in between dates, and questioning yourself throughout it all.
-You have been attracting the wrong types of people that only want to hook up, don't put in any effort, and/or aren't interested in commitment
-You don't feel that confident in dating and want to increase your confidence.
-You have trouble spotting red flags and find yourself giving your time, energy, and effort to people who don't care as much as you
-You have a fear of rejection and not sure how to get past it
-You believe you can create an amazing relationship that ignites your soul, but you need guidance and support on exactly HOW to get there
Over the course of just 3 days, you'll learn how to:
1. Create a more positive dating mindset that allows you to relax, have fun, and see dating as an adventure rather than a boring chore.
2. Stop your overthinking and start creating more confidence + calm in your dating life and beyond.
3. Be able to express who you truly are on dates, without worrying about how it's coming across or if that person likes you enough to want to keep seeing you.
Are you ready to transform your dating life in just 3 days?
Grab your spot by clicking the button above to register!!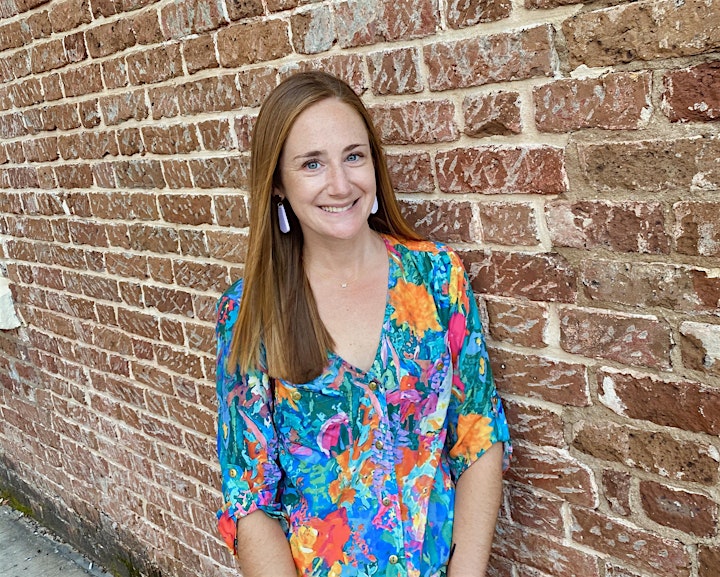 Hi! I'm Michelle Wax and I help you build the confidence + mindset to attract The One and create a great relationship that lasts.
I've traveled to all 50 states and interviewed 700+ people on how they create more joy and fulfillment in their own lives.
It all comes back to one thing - relationships.
Relationships with others, and even more importantly, the relationship you have with yourself.
My signature Be the One method combines practicality, mindset, and science to create the reality you want.
Together, we will shift your internal beliefs about yourself, ignite neuroplasticity + the subconscious mind to create a more empowered future, and tap into the deepest levels of human behavior & psychology to form a deep connection with your dates and future partner. On top of all that, we get into how to meet more people on your level, balance feminine + masculine energy, and learn to see dating as an exciting adventure instead of a boring chore.
A couple of fun facts:
-I live in South Boston and absolutely love life, the ocean, boxing, and iced coffee.
-I tried out for American Idol once, and sang the Journey song 'Don't Stop Believin' 😂
-I love Jeep Wranglers and driving with the windows down listening to country music
-I believe you can create the reality you want, and your past doesn't define your future.
-My favorite place in the entire world is Santorini, Greece.
-I traveled to all 50 states in a span of 3 months, and filmed the American Happiness documentary along the way.
-I'm fascinated with why people do what they do, and am always reading a book or listening to a podcast on psychology and mindset.
--
Ready to transform your dating life in just 3 days?
Grab your spot by clicking the button above to register!!
When you register, you'll receive a Zoom link for each day of the workshop series (September 6th, 7th, and 8th) to join LIVE at 12PM EST.
If you can't make the live calls, we will send out a recording to all attendees after 🤗
To learn more about my philosophy and working together, feel free to check out the video below and visit www.michellewax.com/oneonone.
See you soon!!!