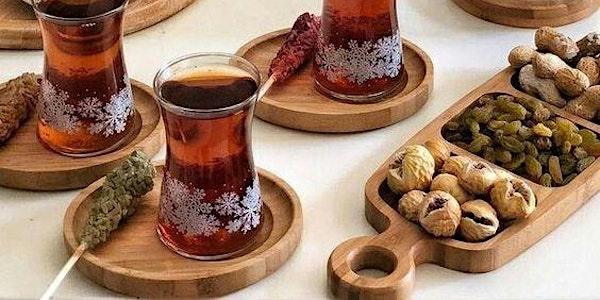 Break-the-Fast Dinner & Dialogue: Honoring the Bahá'í 19-day Fast
Gather with the local Bahá'í community at a Latter-day Saint chapel for dinner and dialogue on the spiritual value of fasting.
When and where
Location
Chevy Chase LDS Chapel 5460 Western Avenue Chevy Chase, MD 20815
About this event
The Month of Loftiness in the Bahá'í calendar aligns with the 19-day fast, a month to elevate one's spirituality. During the 19-day Fast (this year running from March 2 - March 20), Bahá'ís will abstain from water and food from sunrise to sundown, engage in focused prayer, and work on their spiritual aspirations.
Join us in hosting the local Bahá'í community for a full meal to break the fast and a dialogue around the spiritual value of fasting. The meal will be catered. Plentiful vegetarian and gluten-free options will be provided.
Though not required, you are encouraged to bring a homemade dessert or a donation to contribute to the cost of the meal. Please register by 5:00p.m. on Tuesday, March 15th so we can get an accurate head count for the meal.
Program outline:
6:30pm - doors
6:45pm - welcome & opening prayers
7:00pm - serve dinner (sundown at 7:17)
7-8pm - small group discussions at tables
8-8:25pm - large group discussion
8:25pm - announcements and photos
Parking & Public Transportation
Parking is available at the chapel and street parking in the surrounding neighborhood.
The chapel is a ~5 minute walk from the Friendship Heights Station
Carpool Information:
If you would like to sign up for the carpool, either as a driver or as a passenger, please register by Sunday, March 13, 2022. While our team facilitate initial communications for the carpool groups, we delegate responsibility for transportation to the individuals in the groups, and will not make alternative or last minute accommodations. Please also note that the availability of the carpool will depend on your zip code.