Break the Digital Barrier // Rompa La Barrera Digital

Thursday, September 14, 2017 from 7:00 PM to 9:30 PM (EDT)
Event Details
LEDC PRESENTS OUR 6th ANNUAL SPEED COACHING EVENT 
Break The Digital Barrier: Smart Business Solutions For You!

LOOKING TO TAKE YOUR BUSINESS TO THE NEXT LEVEL?
Don't miss out on LEDC's 6th Annual Speed Coaching Event, in partnership with TD Bank and In3. Join us for this free event where you will be able to meet 1-on-1 with business & tech experts to discuss marketing, e-commerce, website development, quickbooks, social media and more!
Additionally, you will be able to network with other local entrepreneurs and connect with organizations that support small businesses in D.C.
Spots are filling fast, register today! 
Cost: Free!
Please note: A photographer will be taking photos and/or video during the event. Photographs and/or video may used for future event marketing or may be published on LEDC's website and social media. By attending this event, you consent to having your photograph taken for still or video imaging. You may opt out by contacting Daniel Friedman at dfriedman@ledcmetro.org or 202-540-7413.
EXPERT SPOTLIGHT: MADIA BROWN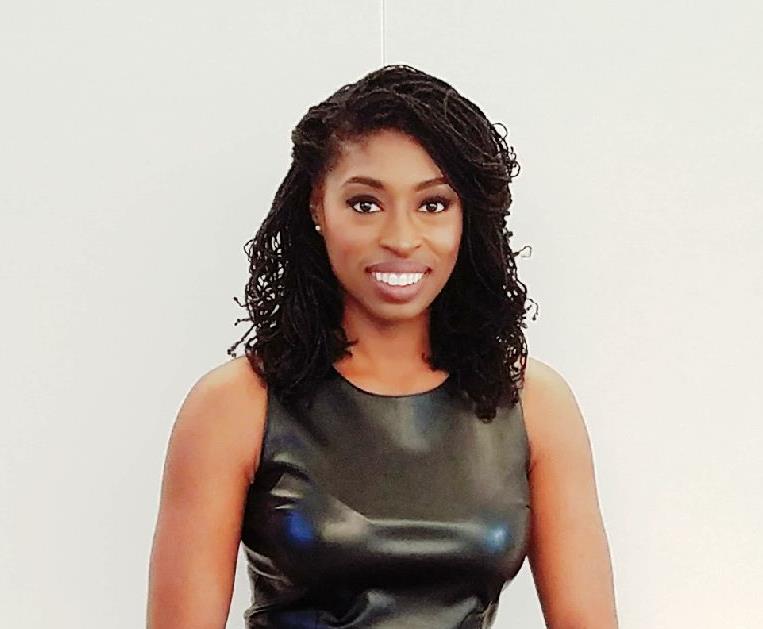 Madia Brown is the owner and creative director of TomahWares -- a boutique design, marketing, and branding firm located in Washington, D.C. 

Madia believes that every business has a story to tell and that the only difference between businesses with successful brands and those without is the ability to effectively tell it. With her 11 years of experience as an award-winning visual journalist for The Washington Post, she has set out to use her knowledge of storytelling to help brands clearly identify and articulate their value to their audience and carry it through to experiences that leave a mark and make them memorable. Madia has used her marketing and design superpowers to help various organizations from the newly built National Museum of African-American History and Culture in D.C. to Girls Inc. to the Tigerlily Foundation, to name a few.
Keywords: Digital Marketing, Branding, Storytelling
//
LEDC PRESENTA A SU 6to EVENTO ANUAL
Rompa La Barrera Digital: ¡Soluciones Inteligentes Para Su Negocio!
¿LISTO PARA LLEVAR A SU NEGOCIO AL SIGUIENTE NIVEL?
No se pierda el 6to Evento Anual de LEDC, patrocinado por TD Bank e IN3. Acompáñenos en este evento sin costo donde podrá hablar con profesionales de negocios y tecnología sobre comercio electrónico, programas de contabilidad, desarrollo de su pagina web, redes sociales y más!
 Además, usted podrá establecer contactos con otros empresarios locales y conectarse con organizaciones que apoyan a las pequeñas empresas en el área metropolitano de Washington.
El cupo es limitado, ¡Inscríbase hoy!
Evento Sin Costo 
Por favor note que un fotógrafo estará presente durante el evento.
Al asistir al evento, usted da consentimiento a LEDC para ser fotografiado y aparecer en video. También, usted da consentimiento a LEDC de usar las imágenes y video generado durante este evento para la futura promoción de eventos. LEDC utilizará las imágenes y video en la promoción del siguiente evento anual, en su página web y en sus redes sociales.
Para negar su consentimiento usted puede comunicarse con Daniel Friedman al 202-540-7413 o dfriedman@ledcmetro.org.
ASESORA DESTACADA: CLAUDIA HERRERA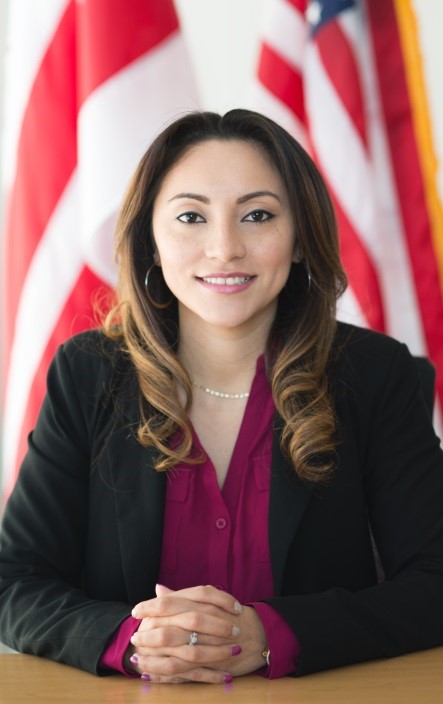 Claudia Herrera es Especialista del Centro de Recursos Para Pequeños Negocios (SBRC, por sus siglas en inglés) en el Departamento de Asuntos del Consumidor y la Regulación (DCRA, por sus siglas en inglés). Herrara se especializa en guiar a los clientes con pasos básicos por el proceso legal de obtener una licencia de negocio del DCRA. Herrera provee apoyo enfocado en dueños actuales y potenciales que quieren hacer negocios en DC. Provee estos servicios por citas uno-a-uno, talleres y foros en DCRA y por todo DC.
Antes de trabajar en el SBRC del DCRA, Herrera trabajó en la Oficina de Infracciones Civiles en la Oficina del Director. Allí trabajó atentamente en infracciones ilegales, investigaciones y cuestiones de viviendas. También, participó en reuniones para ayudar a resolver asuntos que realizaron de las propiedades de DC que no estuvieron en cumplimiento del Código de DC.
Herrera tiene una licenciatura y maestría en comunicación de la Universidad de Trinity Washington.
Palabras Clave: Licencia de Negocio, DCRA en la Red
JOIN THE CONVERSATION:
#BreakTheDigitalBarrier2017
#RompaLaBarreraDigital2017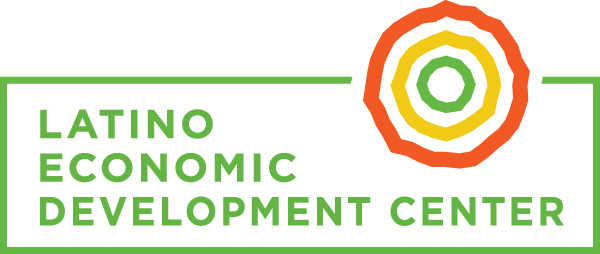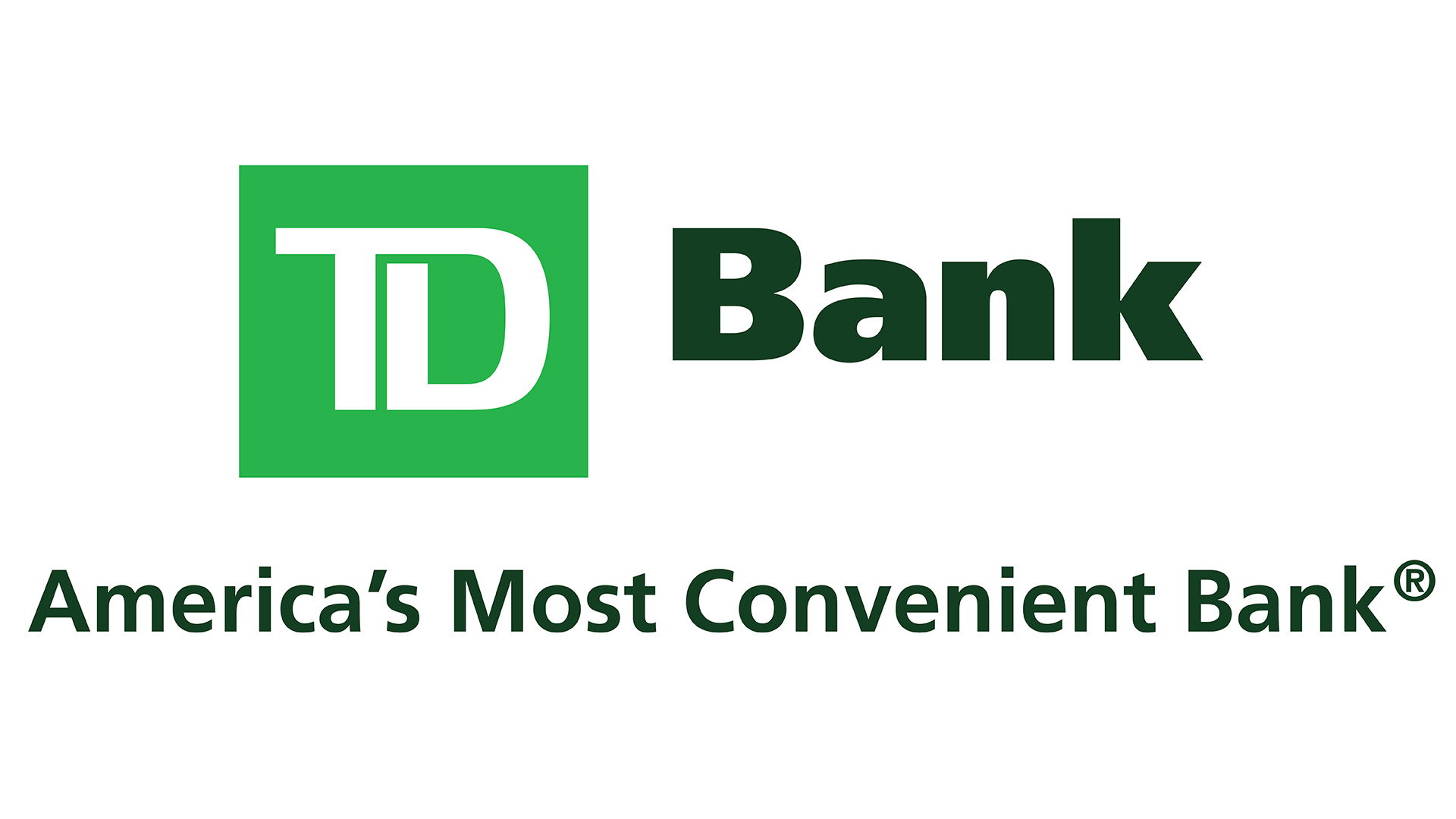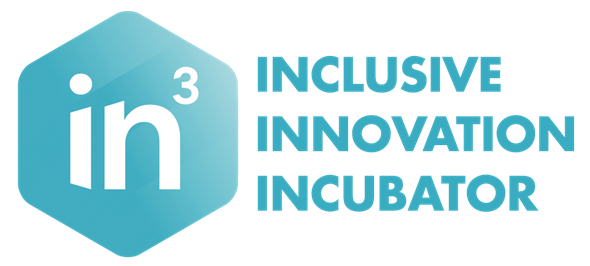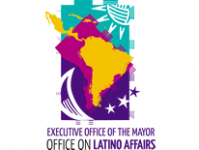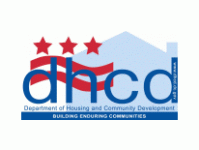 When & Where

Inclusive Innovation Incubator
2301 Georgia Avenue Northwest
Washington, DC 20001


Thursday, September 14, 2017 from 7:00 PM to 9:30 PM (EDT)
Add to my calendar
Organizer
Equipping Latinos and other DC and Baltimore metro area residents with skills and financial tools to create a better future for their families and communites.
Somos una organizacion sin ánimo de lucro que apoya emprendedores y empresarios con asistencia técnica y capital para que inicien o hagan crecer su negocio.