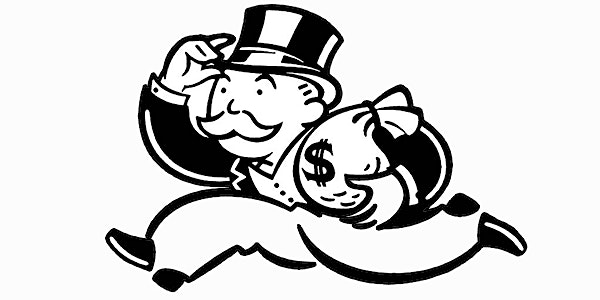 Break it Up: What's Going On with Monopolies w/ Carl Shapiro
From concert tickets to broadband companies, monopolies are forming across different industries. What do we do?
When and where
Location
Manny's 3092 16th Street San Francisco, CA 94103
Refund Policy
Contact the organizer to request a refund.
About this event
Taylor Swift fans are taking down Ticketmaster
Amazon just purchased One Medical
And people are still waiting for action to be taken against the large broadband companies like Comcast.
So. . . what the hell is going on with monopolies?
Monopolies are not a new issue in America, but there has been a recent increase in pressure for action to be taken to break up these large corporations. Should we break up these companies? How did we get here? What can we realistically do?
Join us at Manny's for a conversation with anti-trust expert Professor Carl Shapiro as we try and answer these big questions.
Manny's never turns away people due to lack of funds. To receive a complementary ticket, email the title of the event and the word "grapefruit" to angelina@welcometomannys.com
About Carl Shapiro:
Carl Shapiro is a Distinguished Professor of the Graduate School at the Haas School of Business and the Department of Economics at the University of California at Berkeley. He also is the Transamerica Professor of Business Strategy Emeritus at the Haas School of Business.
Shapiro had the honor of serving as a Senate-confirmed Member of the President's Council of Economic Advisers during 2011-12. For the two years immediately prior to that, he was the Deputy Assistant Attorney General for Economics at the Antitrust Division of the U.S. Department of Justice; he also held that position during 1995-96. From 1998 to 2008, Shapiro served as Director of the Institute of Business and Economic Research at UC Berkeley. He has been Editor and Co-Editor of the Journal of Economic Perspectives and a Fellow at the Center for Advanced Study in the Behavioral Sciences, among other honors. Shapiro earned his Ph.D. in Economics at M.I.T. in 1981, taught at Princeton University during the 1980s, and has been on the faculty at UC Berkeley since 1990.