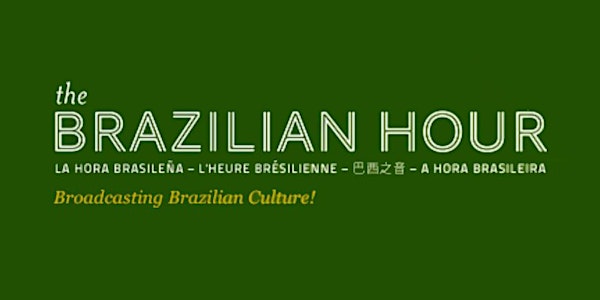 Brazilian Music Get Together - 40th Anniversary of the Brazilian Hour
Event Information
Location
Consulate General of Brazil in Los Angeles
8484 Wilshire Boulevard
#300
Beverly Hills, CA 90211
Description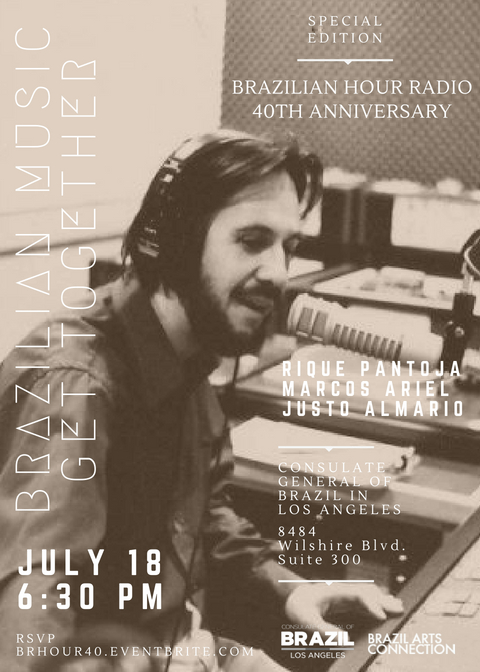 ---
It's with great enthusiasm that we present our upcoming Brazilian Music Get Together at the Consulate, featuring Rique Pantoja and Marcos Ariel on keyboard, and Justo Almario on reeds. A little background on why this will be a special evening.
Lets start with Rique and Marcos. Two friends from Rio De Janeiro. Both had a very musical upbringing. Both became very accomplished professional musicians. However, they never performed together in concert - until now. Joining them is special guest Justo Almario. His multi-cultural life and experience becomes the bridge, the connection, that will create the musical alchemy that transcends borders.
The three will perform together for the first time in what will undoubtedly be a very memorable night of instrumental music.
As we celebrate the 40th anniversary of the Brazilian Hour Radio, Marcos Ariel was the first independent artist to send his record, a vinyl LP, to the program. "Bambu," arrived in the mail from Brazil and received many plays on the program. Rique Pantoja played with Milton Nacimento, came to Los Angeles to perform at the Greek Theater. At the time I decided to release his album on a record label I started at the time. It was a great experience and the confirmation of a great friendship. Justo has performed on my programs countless times and its truly a privilege to have him with us.
- Sergio Mielniczenko
---
Date and time
Location
Consulate General of Brazil in Los Angeles
8484 Wilshire Boulevard
#300
Beverly Hills, CA 90211