This is a charity rally-style event visiting two locations to distribute gifts for the kids and also a thank you gift for our Heroes!
About this event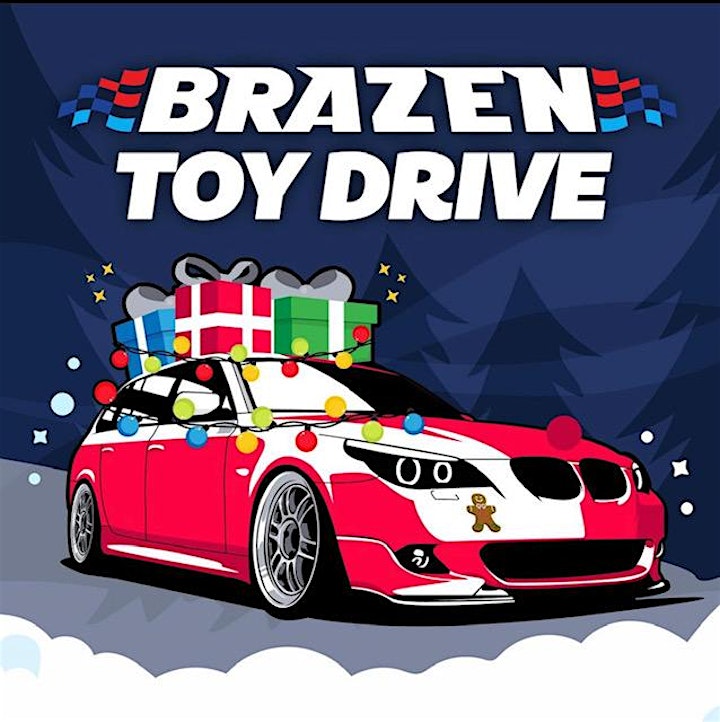 Brazen BMW is a DMV centric car club. All car enthusiasts are welcome to join. We will meet in parking lot E of the College Park, IKEA parking lot. (Please see the picture of the location below). We are asking all participants to socially distance and wear your mask at all times.
Please arrive at 10:30 am for 11:00 am sharp departure.
We are asking all participants to bring new toys and gifts for the medical staff. If you cannot attend you'd life to gift a monetary gift towards the cause please send it to our cash app $Brazenbmw. The cut off date for monetary gifts will be December 18th.
PLEASE KEEP THE GIFTS FOR THE CHILDREN AND NURSES SEPARATE. There is no limit to the number of items you can bring. We are looking to get gifts to 60 children and 70 staff members in total. The idea will be for you to unload a few gifts at each of the 3 locations. Some ideas for the gifts are below.
Our greatest need is new toys and books for children ages 8-16!
Books (fiction & nonfiction)
Card Games
Board Games and Electronic Games
Puzzles
Sports Equipment
Journal Sets
Art, Jewelry, Nail, and Craft Kits
Science Kits
Building Sets and Legos
Remote Control Cars
Action Figures and Transformers
Bath Products
Bikes and Helmets
Skateboards
Toys for Children Ages 3-7:
Books (fiction & nonfiction)
Board Games and Interactive Games
Puzzles
Building Sets and Legos
Play-Dough Kits
Crayons with Coloring Books
Art and Craft Kits
Play Food or Kitchen Sets
Doll House Toys
Baby Dolls
Barbie
Littlest Pet Shop
Train Sets
Mr. Potato Head
Toy Trucks and Cars
Stuffed Animals
Gifts for nurses
Gift bags
Arts and crafts like tree ornaments
Homemade signs saying thank you
etc.
With your donation for the ticket, you will receive the brazen toy drive decal upon arrival at the event, which must be visible on your car to participate. Profits from ticket sales will go towards buying gifts for this drive. All information regarding the route, locations, and logistics will be given after the ticket is received as well as at the event. This event will be 35 miles long and should take roughly 2 hours to complete with the gift drop-offs. There will be police on-site and an escort for this event.
For any additional questions please Email us at Brazenbmw@gmail.com or message us on Instagram @brazen_bmw.
We hope you can join us!
#Brazenbmw