About this event
BSM piano faculty artists Roberto Hidalgo and Monica Verona perform two of Beethoven's great piano sonatas, No. 7 (Op. 10 No.3) dating from 1798 and No. 30 (Op. 109) from 1820. Join us as BSM celebrates Beethoven's 250th anniversary with these great treasures from the piano repertoire.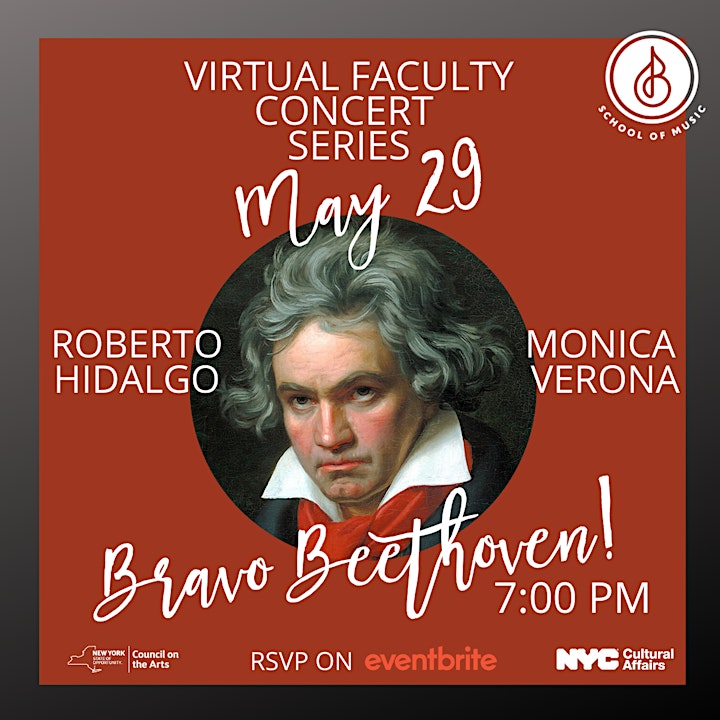 Repertoire:
from Sonata in E Major, Op. 109 (1820)
i. Vivace ma non troppo
ii. Prestissimo
Sonata in D major, Op. 10 No. 3
Presto
Largo e mesto
Menuetto:Allegro
Rondo: Allegro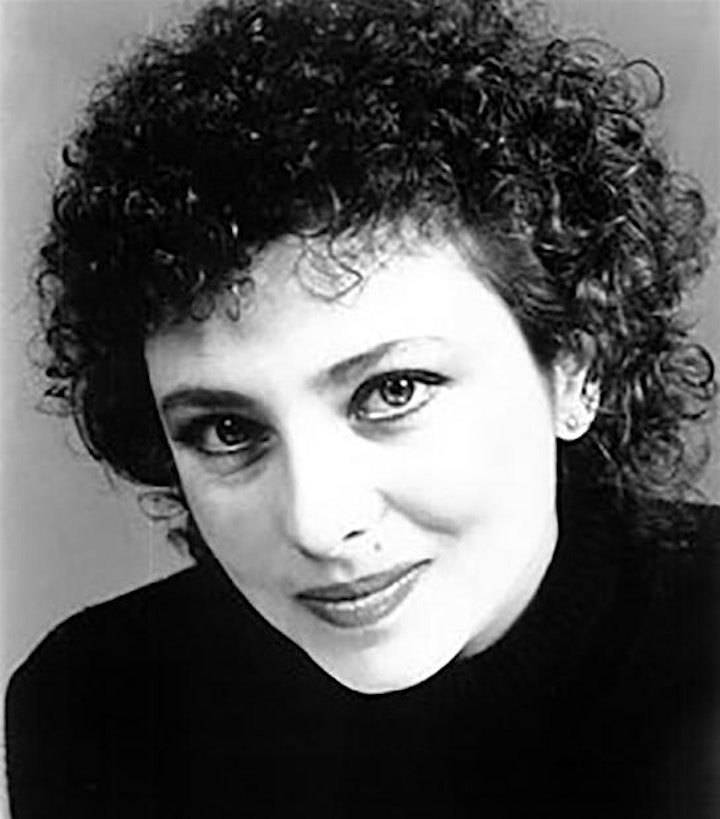 Pianist Monica Verona has appeared as soloist and chamber music artist at the Salzburg International Music Festival, the Ravinia Festival, the Metropolitan Museum of Art, Steinway Hall, the Nicholas Roerich Museum, Goethe Institute, Tenri Cultural Institute, the American Landmark Festival Series, Brooklyn College, the Villa Terrace Museum, the Charles Allis Art Museum, the Donnell Library Series, the MacDowell Club Series, and with members of the Chicago Symphony Orchestra. She has also appeared as guest artist with the Brooklyn Symphony, the Fine Arts Quartet, and as solo artist on WMVS/WMVT Public Television Network of Wisconsin. She performs frequently on Mu Phi Epsilon concerts and was featured in recital as the NYC Alumni Chapter Distinguished Artist in 2010. She holds degrees from the University of Wisconsin, Northern Illinois University and the Manhattan School of Music where she studied with Karl Ulrich Schnabel, Ada Kopetz-Korf, and Naomi Zaslav in addition to her collaboration with the Fine Arts Quartet and the Vermeer Quartet. Ms. Verona has been awarded prizes from the National Federation of Music Clubs, the Ida Schroeder Foundation and Mu Phi Epsilon. She is currently president of the New York City Alumni Chapter of Mu Phi Epsilon and a Resident Teaching Artist at the Bloomingdale School of Music.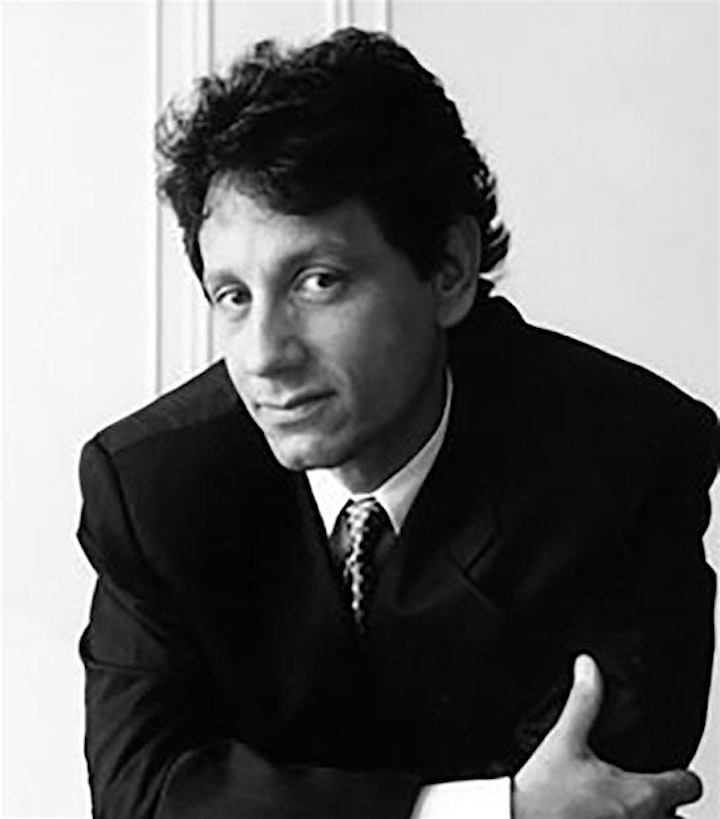 Mexican-born pianist Roberto Hidalgo has spent more than half his life performing and teaching in New York City. His repertoire covers a vast array of works that explore boundaries and creatively challenges audiences to stretch their imaginations. He often performs in Mexico where he has played in the most prestigious venues, including Palacio de las Bellas Artes and Sala Nezahualcoyotl, giving the Mexican premiers of works by Emmanuel Nunes, George Crumb and Sebastian Currier, among others. Touring under the auspices of the Mexican Ministry of Foreign Relations, Hidalgo just came back from a tour in Chile where he performed in Concepción, Santiago and Viña del Mar; also, he has performed at the Scriabin Museum, Moscow; the Collégiale Saint-Julien, Tournon, France; Komitas Hall, Yerevan, Armenia; and Philharmonia Hall, Minsk, Belarus. As a concerto soloist, he has been invited by the Orquesta de Minería, the Orquesta Sinfónica de Xalapa and Orquesta de Baja California, and has worked with conductors Carlos Miguel Prieto, Fernando Lozano and Grzegorz Nowak. His concerts at Weill Recital Hall and Merkin Concert Hall, in New York City, have been enthusiastically received by the press and public. In addition, he keeps an ongoing partnership with Marc Peloquin with whom he has formed the Split Second Piano Ensemble presenting a wide array of works for two pianos in venues such as the KeyedUp Music Project in New York and Festival Hill at Round-Top, Texas. He holds a doctoral degree from Manhattan School of Music and teaches at the Bloomingdale School of Music.