BraveSpace: Ethical Storytelling - Fierce Urgency of Now!
Educate audience on concepts of ethical storytelling; encourage dialogue about how negative narratives affect lived experiences.
About this event
This event is designed to connect young professionals of color in the fields of communications, PR, marketing, social media, nonprofit management, human services, healthcare, and other positions that use storytelling and narratives in their work, particularly with vulnerable populations. We hope they learn how better to share stories without perpetuating trauma, building false hero scenarios, or crossing boundaries when talking about their work and the impact it has on individuals served.
This event is SOLD OUT and will be livestreamed on Denterlein's Facebook page.
AGENDA:
1:00pm - 1:30pm: Networking reception
We will have a short live performance (spoken word performance)
1:30pm - 2:15pm: Panel discussion
2:15pm - 2:30pm: Audience Q&A
SPEAKERS:
Jeneé Osterheldt, Columnist, Boston Globe
Porsha Olayiwola, Boston's Poet Laureate
Kelley Chunn, Principal at Kelley Chunn & Associates
Gregg Grenier, Director of Development and Finance at Massachusetts Budget and Policy Center
Moderated by Jayda Leder- Luis, Vice President at Denterlein
THIS EVENT IS HOSTED BY: Denterlein and Kelley Chunn & Associates
We are former reporters, state house policy experts, and senior PR advisors who now work with clients across Boston's major industries to identify and implement communications strategies. Denterlein was founded by Geri Denterlein in 2000 and is a full- service public relations and communications firm with about 20 full- time staff. Kelley Chunn is an award- winning independent PR practitioner with 30 years' experience in multicultural PR and marketing, particularly in the cause- related and arts & culture spaces. Denterlein and Kelley Chunn formed a strategic partnership in 2009.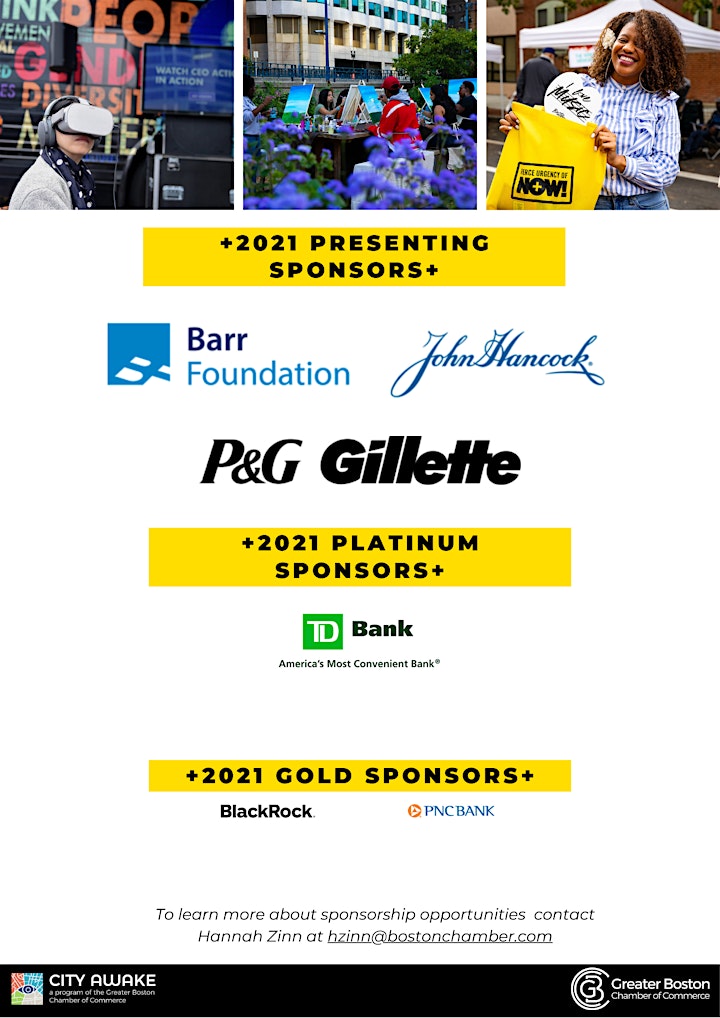 Organizer of BraveSpace: Ethical Storytelling - Fierce Urgency of Now!
Each year, as a part of City Awake, the Greater Boston Chamber of Commerce's young professional network, we host the annual Fierce Urgency of Now festival in partnership with organizations throughout the Greater Boston region. The festival draws thousands of attendees across five days with over 35 events highlighting the challenges and experience of young professionals of color.
F.U.N. encourages our community to share what steps their company or industry is taking to improve the experience of young professionals of color in Greater Boston. Through our programming we also continue to highlight Boston's diverse neighborhoods, voices, organizations, and perspectives through social, cultural, civic, and community events.