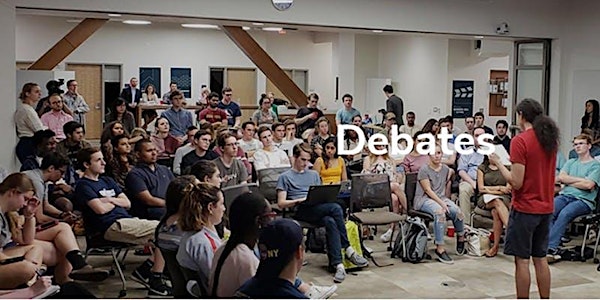 Braver Angels Debate at Ohio University
Should recreational marijuana be legal in the United States?
Date and time
Starts on Wednesday, March 23, 2022 · 7pm EDT
About this event
Resolved: Recreational Marijuana should be legal in the United States
Ohio University students, faculty and staff are invited to join a respectful conversation touching all sides of a challenging issue. Braver Angels debates are non-confrontational and not competitive, but are designed to encourage participants to think deeply, express personal viewpoints, and gain greater insight into others' points of view.
This debate is brought to you with the support of a partnership of Braver Angels, BridgeUSA, and the American Council of Trustees and Alumni (ACTA), non-profit organizations that believe in the power of free expression and respectful exchange of ideas on America's college campuses.
Registration Details:
Registration for this debate will be closed 1 hour prior to the scheduled starting time of TIME on Wednesday, March 23.
Location: Academic Engagement Center at 29 Park Place, Athens Ohio
You will be sent a few email reminders in the days before this event, and your Zoom link will be sent a few hours before the debate. These will be sent to the email address you provide at registration.
To learn more about Braver Angels collegiate debates, you can view this video of a sample debate (2 minutes). If you are new to Zoom-hosted debates, this two-minute video will help you get started. You can also download this one-page document with similar information.
We'll see you there!