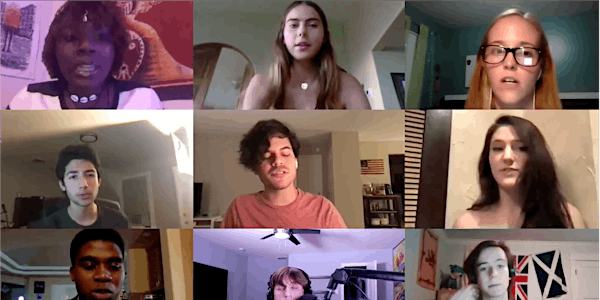 Braver Angels Debate at Duke University
Join a Braver Angels debate at Duke University
When and where
Location
Duke University - Main Campus 2127 Campus Drive Durham, NC 27708
About this event
Should college campuses disinvite speakers whose ideas can be construed as "cancellable"?
Students and faculty at Duke University are invited to join a respectful conversation touching all sides of a challenging issue.
Braver Angels debates are not competitive, but a collective exercise in searching for truth. Conducted in a light parliamentary style, they teach students to engage respectfully around difficult and divisive issues. Students think together, listen carefully to one another, and allow themselves to be touched and perhaps changed by each other's ideas. When a debate is done well, participants walk out with greater empathy, tighter community relationships, and appreciation for diversity of thought.
Sponsored by Polis - Center for Politics, this collegiate debate is free and brought to you with the support of a partnership of Braver Angels, BridgeUSA, and the American Council of Trustees and Alumni (ACTA), non-profit organizations that believe in the power of free expression and respectful exchange of ideas on America's college campuses.
Questions? Contact Meg Bittle -- Meg.Bittle@Duke.edu
Registration Details:
Registration for this debate will be closed 1 hour prior to the scheduled starting time of 6:00 PM Eastern Time on Wednesday, April 6.
To learn more about Braver Angels collegiate debates, you can view this video of a sample debate (2 minutes). If you are new to our debates, this two-minute video will help you get started. This file might help you understand the debate process that we use.
CLICK HERE TO SUPPORT BRAVER ANGELS!
Braver Angels is a 501(c)(3) non-profit with a mission to depolarize America. All donations are tax deductible. Your support will allow us to offer more workshops and debates with the ultimate goal of uniting America.
We'll see you there!