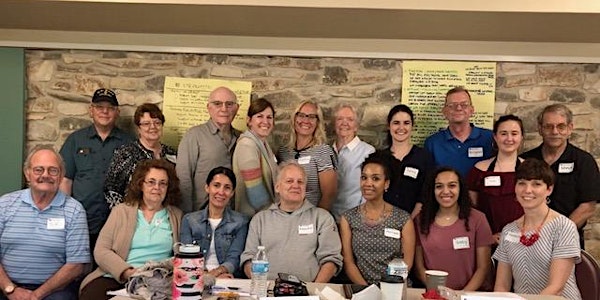 BRAVER ANGELS CENTRAL TEXAS ALLIANCE MEETING--OCTOBER 8, 2022
GET AN UPDATE ON WHAT WE'VE DONE AND WHAT'S NEXT, AND GIVE US YOUR IDEAS ABOUT WHAT'S MOST IMPORTANT TO YOU!
About this event
BRAVER ANGELS OF CENTRAL TEXAS provides opportunities to people of diverse perspectives to strengthen our democracy through mutual respect, understanding and action.
Come be a part of realizing this mission--TOGETHER.
Come meet our newest board members, hear updates on what we've been doing and what's on the horizon, and then brainstorm with us on ways to expand our membership and our impact. And tell us what's most important for you and what you'd like to see more of from your Alliance!!
This meeting is a wonderful way to meet others who share in our mission to depolarize political discussion and unite in efforts to help America come together--something needed now more than ever.
This meeting will occur via Zoom. There is no charge. We will provide a link to registrants and the meeting agenda before the meeting. We will also discuss our governing charter and some amendments proposed to it which are now available for review.
The meeting starts at 10:00 am but the "Zoom doors" will open a little before that for those wanting a chance to chat with our members. All are welcome to attend.