"Brave New World" - TEDxJerseyCity's 2nd Annual Conference
When and where
Location
PS 4 107 Bright St Jersey City, NJ 07302
Description

TEDxJerseyCity presents our 2nd annual conference. Themed "Brave New World" this event hosts 19 speakers, spanning 15 talks, and 6 performances.
In between sessions enjoy an endless array of refreshments courtesy of many of your favorite Jersey City restaurant, cafes and caterers.
______________
Session 1
11:00am - 12:50pm
'Who is in this Brave New World?'
Margaret Nichols, Ph.D.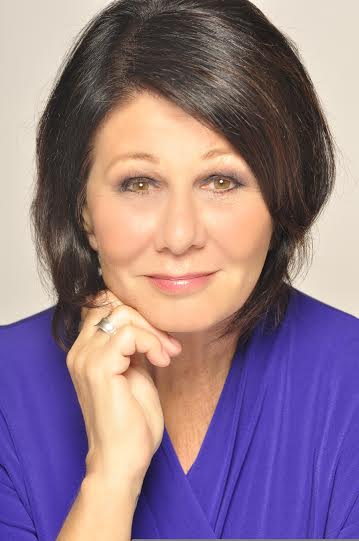 'Breaking Down the Gender Binary: the Transgender Youth Explosion'
Not long ago children who insisted they were the 'other' sex were so rare that they were known only to a few clinics around the world specializing in childhood 'Gender Identity Disorder.' Now, they are in the news regularly, supported by their parents and winning law suits against school districts to use the bathroom of their choice. In this talk I explain the difference between transgender children and those who are gender nonconforming or gender fluid, why we're seeing so many of them now, and the changes they are making in our culture. Finally, I'll describe why we all should care, not only for the sake of these children – but for the sake of ALL our children. All those who care about gender equality and freedom of self-expression need to become allies and advocates for transgender kids.
Margaret Nichols, Ph.D. is a psychologist, sex therapist, and Executive Director of the Institute for Personal Growth, a psychotherapy organization she founded in 1983 with offices in Jersey City, Highland Park, and Freehold New Jersey. Among many other specialties, IPG has always worked with sex and gender diverse people, including the LGBT community. Dr. Nichols has been active in community mental health for many years, helping to start one of the first shelters for victims of domestic violence in the 1970's and the Hyacinth Foundation, New Jersey's largest HIV support and service agency, in 1985. She is a frequent speaker on LGBT issues and author of many articles and papers on LGBT sexuality. Her current primary clinical areas of interest include transgender and gender nonconforming young people. Under her leadership. IPG has worked with and advocated for hundreds of 'TGNC' kids as young as age 4 as well as their parents and families.
Kerry Magro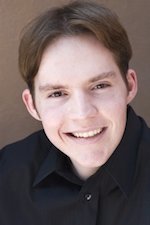 'The Will of Opportunity: The Path of Autism to College'
In the next decade over 500,000 individuals will reach adulthood with autism. For many of those who are less severely affected with autism, a social and communication disorder, a post-secondary education will become a strong possibility. In this talk, you will hear from Kerry Magro a 26-year-old adult who was nonverbal at 2 and a half and diagnosed with autism at 4 who has just recently graduated with a Masters Degree in Strategic Communication and Leadership from Seton Hall University and today is a national motivational speaker.
In Kerry's talk he will discuss his experiences navigating education, creating a path both, to and through, college. This will include time management, managing independence, advocating for your needs and much more! Above all, Kerry will share how there is a great deal of potential for those with autism to thrive in college and give other examples of individuals who are doing it today.
Breakthrough Autism Self-Advocate Kerry Magro knew early on that he was special. Kerry was diagnosed with Pervasive Developmental Disorder-Not Otherwise Specified (PDD-NOS), a form of autism, at age 4. Growing up, he dealt with many difficulties in regards to sensory integration, motor problems, overall social interaction and communication delays. After being re-diagnosed at 5, Kerry's future was very uncertain.
Today however, after countless hours of therapy and the support of a loving family, Kerry has conquered many of his challenges. Now 26 years old, he has completed his Masters in Strategic Communications at Seton Hall University. Along with this Kerry is also a columnist for Autism after 16, a life coach, motivational speaker, and an aspiring writer.
In July 2013 Kerry released his first book, "Defining Autism from the Heart" based on his life on the spectrum. In 2012 he finished consulting on his first motion picture project in Joyful Noise, which made 30 million domestically and is now currently working on the indie-film "Jane Wants a Boyfriend." He also recently founded a Non-Profit Organization focused on post secondary scholarships and advocacy for the disabled community.
. . .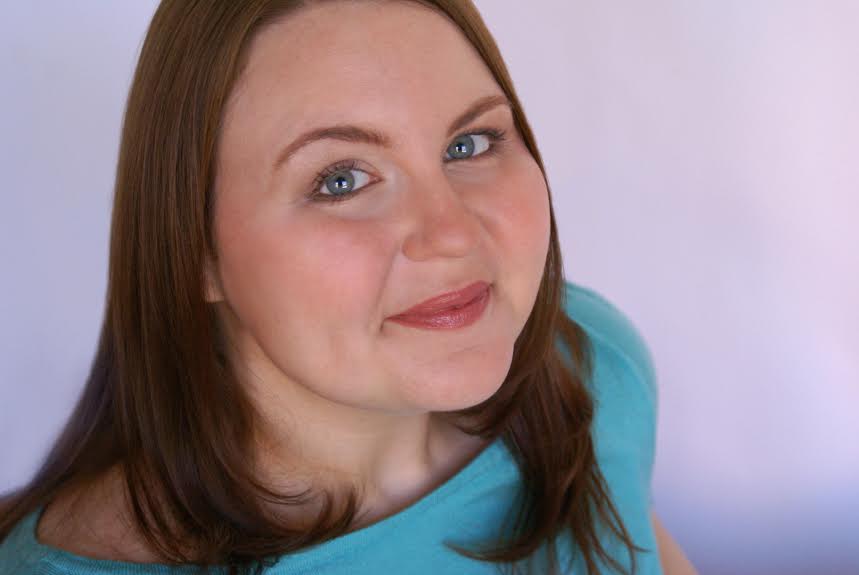 'Stripping Away Negative Body Image'

Studies have shown that the media's portrayal of women's bodies has a severely negative impact on the self-image of women and girls. But what about seeing positive images of women? Actor and Burlesque performer Lillian Bustle grew up battling body shame and harassment that colored her view of the world and her own worth. This performer's immersion in the New York Burlesque scene and her resulting paradigm shift inspired her to delve into ways women can experience their own bodies in new and affirming ways. In this talk, Lillian discusses self-esteem, risk-taking, and diversity, and offers practical techniques for destroying self-negativity
Lillian Bustle is an actor, singer, burlesque performer, and gleeful loudmouth about body love. Although her first burlesque performance was in 2012, she made her nightclub debut at the age of 14 as a singer in a drag show. She's been covered in glitter and boas ever since. Influenced by body-positive activists like Jes Baker and bodacious women like Bette Midler, Lillian busts through societal boundaries about size and beauty. She hopes to help people of all shapes and sizes celebrate in their own skin.
WFMU

Gaylord Fields and Therese Mahler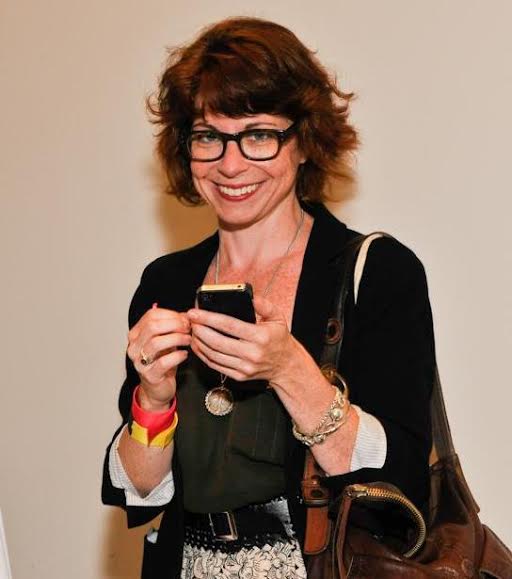 'The Little Station That Could: How WFMU Transformed from a Sleepy College Outlet to the Greatest Radio Station on the Planet.'
WFMU-FM is the longest running and most renowned freeform radio station in the United States. It broadcasts at 91.1 FM in Jersey City, NJ, right across the Hudson from lower Manhattan. Rolling Stone Magazine and The Village Voice have both called WFMU "the best radio station in the country" and the station has been the subject of feature stories in The New York Times and on the BBC. In recent years the station has gained a large international following due its online operations and counts Simpson's creator Matt Groening, film director Jim Jarmusch and Performance Artist Laurie Anderson, among others, as devoted fans. All of the station's programming is controlled by individual DJs and is not beholden to any type of station-wide playlist or rotation schedule. Experimentation, spontaneity and humor are among the station's most frequently noted distinguishing traits. WFMU does not belong to any existing public radio network, and close to 100% of its programming originates at the station. WFMU's programming ranges from flat-out uncategorizable strangeness to rock and roll, experimental music, 78 RPM Records, jazz, psychedelia, hip-hop, electronica, hand-cranked wax cylinders, punk rock, gospel, exotica, R&B, radio improvisation, found sound, spoken word collages and much more.
Gaylord Fields, a Jersey City resident, has hosted and programmed his freeform music show on WFMU for more than two decades. He is also a journalist and editor who has written about music and popular culture for Rolling Stone, Spin, AOL Music, and Time Out New York, among other print publications and websites.
Therese Mahler has been a WFMU host and programmer since 2008. She once won $1550 in the Cash Cab. She lives in Jersey City.
Session 2
1:20pm - 2:30pm
'How will we connect in this Brave New World?'
WFMU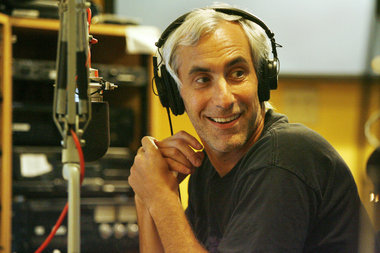 'WFMU's Experiments in Radio as a Visual Medium and Open Source Publishing for Radio, Journalists and Archivists'

Part of the WFMU success story has been related to the station's technological innovations. WFMU was one of the first radio stations to stream on the web, it was the first station to make all of it's programming available on demand and via podcast, and it was the first station to offer a live stream on the iPhone. WFMU's success in merging traditional radio with social media has been a hige influence on community and public radio stations all over the world. In this session, WFMU Station Manager Ken Freedman will discuss WFMU's recent innovations of merging video and images with radio, and the development of the Audience Engine, an open source platform to help radio stations, journalists and digital librarians build audience traffic and become financially self-sustainable.
Ken Freedman is the Station Manager of WFMU. Under his guidance, WFMU became independent of Upsala College, WFMU's original owner. Freedman also developed WFMU's internet presence, making it one of the most popular and forward looking internet radio stations in the U.S. He recently founded the Congera Public Benefit Corporation which is developing the Audience Engine, an open source platform for small and medium sized broadcasters and journalists. He previousy founded the Free Music Archive (freemusicarchive.org), an online music library and social site based on curated music licensed under creative commons licenses. Freedman has served on the board of public science and technology company New Brunswick Scientific Company and was a board member and technology advisor to the National Federation of Community (NFCB) broadcasters. He has spoken and presented at conferences sponsored by The Future of Music Coalition, O'Reilly Media. National Public Radio, the Integrated Media Association, CMJ and the National Federation of Community Broadcasters.
John T. Trigonis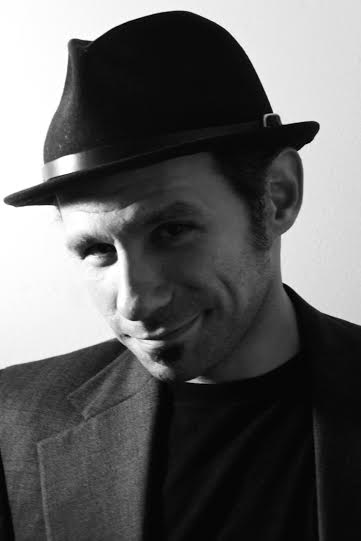 'Crowdfunding Today, Tomorrow, Together'
Ever since the Statue of Liberty, crowdfunding has been bringing people together in unprecedented ways. Most recently, this phenomenon of online fundraising has reignited a sense of possibility and an empowering belief that each one of us has the potential to do remarkable things; whether it means bringing to life a hip new restaurant or producing the next Sundance darling, that's entirely up to us.
John T. Trigonis, author of Crowdfunding for Filmmakers: The Way to a Successful Film Campaign, will demonstrate how we the people are contributing to the creation of the bravest new world yet, and he will also impart a few insider tips and tactics to enable you to bring to light that one thing you're passionate about making a reality.
Writer, independent filmmaker, and renowned crowdfunding expert John T. Trigonis has mentored thousands of filmmakers, storytellers, and other creators worldwide to help them craft compelling crowdfunding campaigns that not only reach, but oftentimes exceed their online fundraising goals.
Trigonis also literally wrote the book on Crowdfunding for Filmmakers after running his own Indiegogo campaign for his eighth short film Cerise. Through a well-wrought campaign that put to practice his "Three Ps of Crowdfunding," he surpassed his fundraising goal, then enticed his crowd again independent of a platform to raise thousands more to submit Cerise to film festivals. The advice offered in Crowdfunding for Filmmakers has not only proven useful to creatives, but also to those raising funds for everything from setting up a local restaurant to gaining awareness for personal or social causes. Marketing firms have even cited the book as the go-to guide to learn about proper social media engagement, which truly is the heartbeat of a successful crowdfunding experience.
After spending a few years as a private crowdfunding consultant for a number of creative projects on various platforms, Trigons was brought on board Indiegogo's film team as its head specialist and now works behind-the-scenes on some the most successful film and video campaigns like Gosnell, Miles Ahead, Life Itself, and many other top-dollar projects, all while continuing to nurture his own creative multimedia projects.
Emily Helck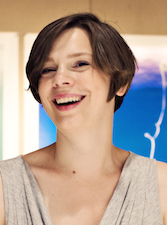 'Friends in Dark Places: How Creativity Can Connect Us'
How can we make sense of devastating life events? How can we begin to rebuild? When Emily Helck was diagnosed with cancer at 28, she embarked on a series of creative projects, which illuminated the cancer experience for her, and over a million others.
Emily Helck is a writer and artist living in Jersey City. Her prize-winning nonfiction has been published by ABC News, the Huffington Post, and the Jersey City Independent. She holds a master's degree in literature and creative writing from Fordham University.
______________
Session 3
2:40pm - 4:20pm
'How will we learn in this Brave New World?'
Laura Overdeck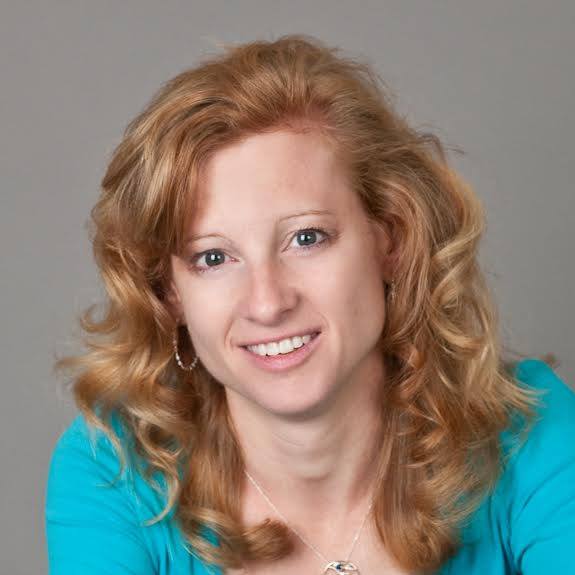 'Street Math'

Math isn't just for the engineers and scientists out there. We all need number sense to make decisions in regular daily life. We're bombarded with information, but we fail to put those numbers together usefully – and that leads us to make both small mistakes and big ones. See how simple street math shines light on the worst problems that we allow to continue in our society and in our own personal lives – and how being a little math savvy can turn them around.
Laura Bilodeau Overdeck is the founder of Bedtime Math, a nonprofit that helps kids love math like playtime or dessert. Over 50,000 kids and parents enjoy Overdeck's wacky nightly math problems online and in her two books, with the third book launching this coming March. Having garnered press in TIME Magazine, The New York Times, The Wall Street Journal and others, Bedtime Math has now launched Crazy 8s Club, a hands-on after-school math club for elementary-school-aged kids. Thanks to the free kit, schools and libraries have started more than 1,600 clubs serving over 25,000 kids, making it already the biggest after-school math club nationwide for grades K through 5.
In addition to being a social entrepreneur, Overdeck is Chair of the Overdeck Family Foundation, which supports math/science education reform. She is also Vice Chair of the Board of Liberty Science Center, and serves on the boards of Johns Hopkins Center for Talented Youth and Governor's School of New Jersey. She holds a BA in astrophysics from Princeton University and an MBA from the Wharton School of Business.
. . .
Colleen Mills Finnerty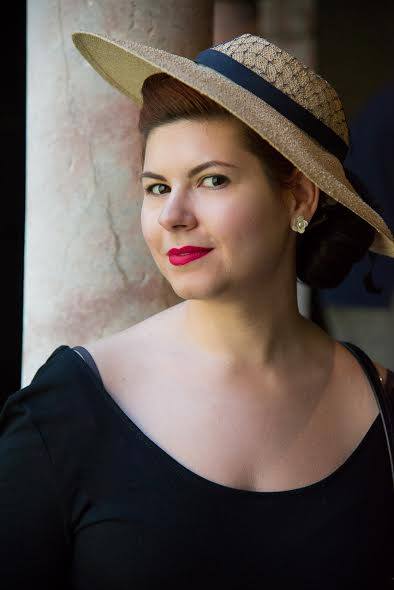 'Mapping the Mind'
Brain science is changing how we think, about how we think. In the last 20 years this field has undergone enormous change and technological innovation. As a member of the Rutgers Mind-Brain Analysis Lab, Colleen conducts cutting edge research on how brain networks support decision making in humans. This research has shed light on how simultaneously efficient and biased our decision making can be. In today's complex world, we are constantly bombarded with information, and constantly making decisions. In addition to discussing her research, Colleen will translate the lessons she has learned from her 8 years analyzing the brain into cognitive strategies for coping with our "Brave New World."
Colleen Mills-Finnerty holds a M.A. degree in Psychology and is a 5th year Ph.D. student. Her research has been published in academic journals such as Neuroimage. She is a Mortimer D. Sackler Institute Fellow, and her work has been presented at over a dozen national and international academic conferences.
Olivia Tarplin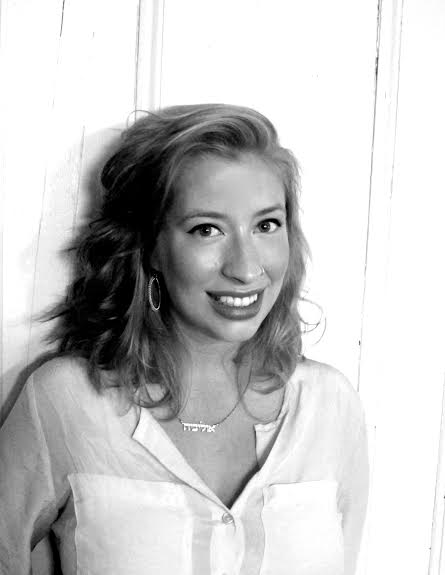 'Feminist Porn: Shifting Our Sexual Culture'
Feminist pornography has evolved from its beginnings of female porn icons and sex-positive academic feminists. It seeks to both address existing issues of sexism within the mainstream porn industry as well as create new spaces and paradigms for pornography that challenge mainstream tropes. It also strives to create fair and favorable working conditions for performers. Through these many changes, feminists' relationship with porn has shifted from battles over what pornography reveals about structures of power to experiments in what pornography can change in structures of power.
Pornography has become the way that people learn about sex. It has become the new sex education, as actual sex-ed is scarce and highly limited. By depicting authentic, non-scripted, diverse representations of men, women, and genderqueer people, feminist pornography has the potential to sexually educate and sexually reorient the public and thus revolutionize sexual relationships.
Olivia Tarplin is a Jersey City native who received her Bachelor of Arts degree in Global Studies with a concentration in Gender and Media Studies from The New School in 2014. Her research has centered around issues of gender, politics, sexuality, media, and specifically pornography. Focusing on the thriving industry of feminist pornography, she has spent the past 2 years studying how experiments in feminist porn can change the widespread sexual culture and how porn made ethically can act as a new and improved way to educate the masses about sex. In keeping with these interests, during her time in college she co-designed new and innovative ways to teach sex-positive sex/health education, and implemented these strategies by leading sex education workshops in Freshmen classrooms around campus. She currently works in New York City in the non-profit world.
______________
Session 4
4:50pm - 6:10pm
'How will we work in this Brave New World?'
. . .
Jay Shapiro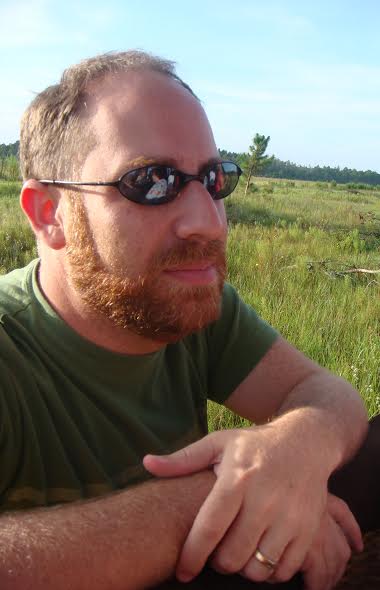 'Changing our cities with cloud-based companies'

For hundreds of years people have gathered in urban city centers to be closer to work, leading to lives filled with increased traffic, property prices and stress. Empowered by internet technology, a new way of working called "Cloud-based Companies" may reverse those trends, making work something you "DO", not somewhere you "GO". This has broad reaching implications for urban planners, municipal governments and elevator repairmen.

Entrepreneur, adventure traveler and professional envelope pusher, Jay Shapiro looks at how digital innovations can change the global face of business...and then does it.

In 1999, on the 10th anniversary of the birth of the World Wide Web, Jay Shapiro launched "BLUE", one of the first dedicated web marketing agencies in Asia. From this third-floor walk-up apartment converted into a makeshift start-up office would grow into one of the largest digital marketing agencies in the world. Leveraging the power of online collaboration and remote teams in those early days opened Jay's eyes to the potential for creating companies that exist entirely in the cloud.

Jay has become a thought leader in the area of remote work and cloud-based companies through his many ventures including AppMakr, which despite being the largest mobile app publisher in the world has no physical offices, anywhere.
Jim Kalbach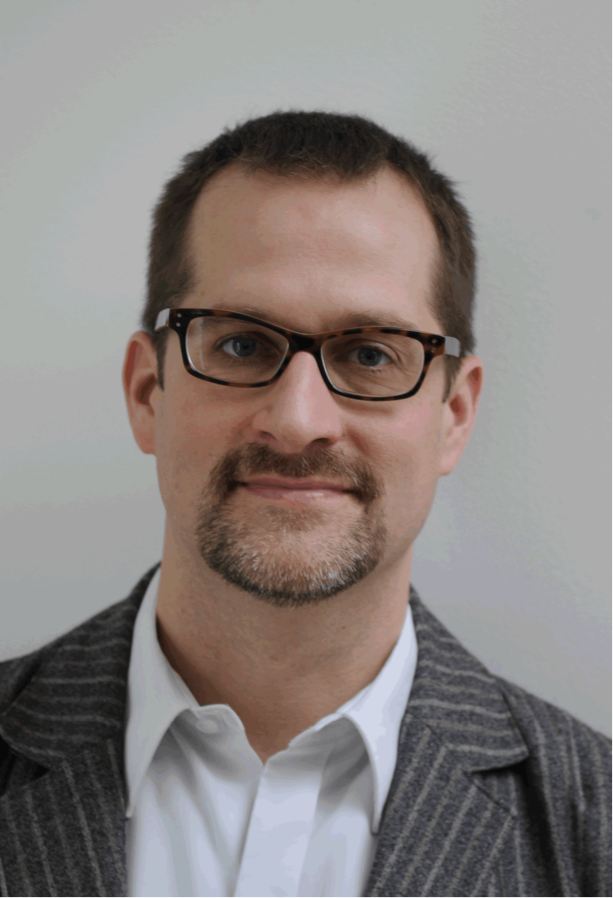 'Jazz Improvisation as a Model for Radical Collaboration'
The business world today is undergoing transformative change wrought on by internetand hyper connectivity. Thought leaders refer to our present day as the "Connected Age" or the "Age of Empathy," among other things. With this, all of the basic questions of organization and management are back on table. Teams need to shift their mindsets and adopt new modes of working together.
Luckily, jazz improvisation provides a rich metaphor for us to follow in this brave new world. Four key attributes lead to a type of "radical collaboration" found in jazz: empathy, humility, embracing uncertainty and following patterns. As a result, a jazz ensemble is an example of a perfect learning machine, a self-healing organism ready to recover from just about anything thrown at it.
To demonstrate the basic principles of jazz improvisation and how they can relate to radical collaboration in business, this talk will feature a live performance with musicians from the area.
Jim Kalbach is a designer and business consultant with over 18 years of experience in online services and software. He holds a degree in music theory and composition from Rutgers University, where he also studied information science. A seasoned instructor, he has taught many courses, workshops and seminars on a variety of topics.
In Hamburg, Germany, where he previously lived for 15 years, he was the founder of an active jazz combo. Jim arranged most of their songs, including several concept projects such as jazz for children. Since returning to NJ in Sept 2013 Jim has joined the local jazz scene in Jersey City, primarily via the jam session at the Brightside Tavern. Jim is an active speaker, writer, and instructor on strategy, web design and information architecture. He is the author of best-selling book Designing Web Navigation (O'Reilly, 2007). Jim blogs at www.experiencinginformation.com and tweets at @jimkalbach.
Nati Amos de Huerta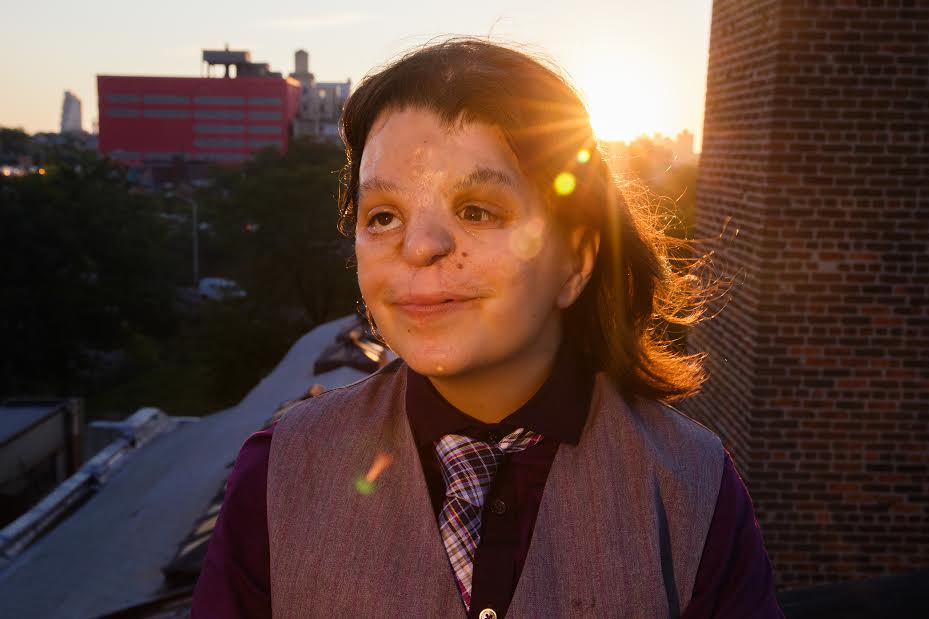 The Misnomer of Disability in the Work Environment:
Vitiation of Presumptions
Disability is a generic term to represent a broad spectrum of diametric facets of quality of life however it bares no distinguishing measurements. As a result, it has developed negative connotations that damage and disrupt the integrity of people that are considered as such. It cuts through race, gender, and class. People who are disabled are often patronized, and seen as less-than. They are allowed to exist as a source of instant gratification, existing as a cautionary tale that perpetrated the arduous realization of being treated as separate but never equal. To most, being considered disabled is often the lowest form of insult in comparison to any other factors. The language that is used to qualify them is often complacent and looks to validate their existence. It works to pacify the perception of acceptance to those who are uncomfortable with the notion that they can be presented as compatriots. Therefore it does more harm than good, because it reinforces the notion that people with this label are a blight on our society and should be held in contempt or at best, pitied. This prevents the admittance to being openly apart of society primarily in the workforce, and therefore causes society to lose a significant wealth of knowledge and experience by disregarding them. Despite having these limitations, people with disabilities are not only earning higher degrees, but are often earning an array of them, notably in the hard sciences. This natural propensity and ingenuity to do things different, is what makes them valuable to any workforce. What is seemingly lacking in the eyes of most, is greatly compensated by the resourcefulness and opulence they bring to all aspects of their life and the lives of people around them.
Natalia Amos De Huerta is a biochemistry graduate of Roosevelt University now living in Brooklyn, NY. She is currently pursuing a Masters in Molecular Biology. Amos was born with an extreme congenital disorder that left her with 1/3 of a face and disfigured hands, but not without plenty of spunk. She has been in various medical publications and given lectures to physicians regarding bedside manner over two decades of surgeries. She seeks to be a bridge between the medical community and people with non-science backgrounds to aid them in giving more knowledge to people that would otherwise be heard with deaf ears. In her off time she tutors science education. Outside of the science realm, she is an accomplished dancer and sideshow starlet who has performed internationally, but is most well recognized for her appearances with Coney Island's "Sideshows By The Seashore", through laughter, education and charm Nati hopes to show through her talk that someone's appearance or physical traits should never override their intelligence and qualification for a paying job.
______________
Session 5
6:40pm - 8:00pm
'How will we respond to this Brave New World?'
Janice Kovach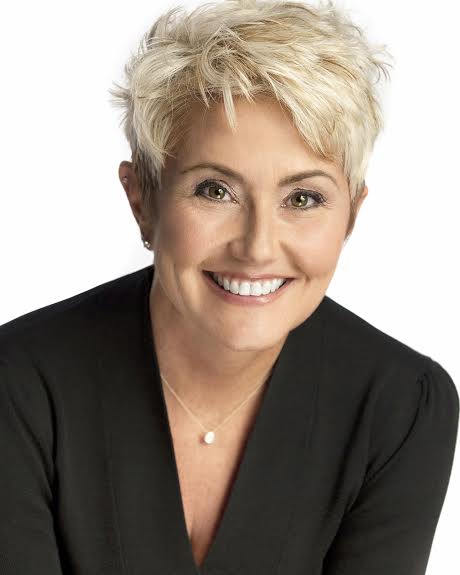 'Honor Diaries'
In this talk Janice will speak up about a movement to raise awareness and break the silence impacting women and girls around the world, including here in the United States. Honor Diaries shines light on an opportunity to expose the political correctness that prevents many from identifying, understanding and addressing certain human rights issues. Until society is educated and women are given a voice there will continue to be violence against women and girls. In the words of Malala Yousafzai "They thought that the bullets would silence us. But they failed. And then, out of that silence came thousands of voices. Weakness, fear and hopelessness died. Strength, power and courage were born."
Janice Kovach won election as Mayor of Clinton NJ in November 2011. She was sworn in to a four-year term on January 2, 2012. Janice's decision to run for Mayor was two-fold. She loves the Town of Clinton and wanted to play a role in how the town was going to move forward. She brings her business savvy approach to municipal government. Her second reason came after watching the results of the 2010 midterm elections and how women were portrayed by the media and other women. She realized that until women became part of the decision-making process and "had a seat at the table", they would forever be under-represented. Janice spends volunteer time training and mentoring women who want to run for office, giving them the resources necessary to play in the political arena.
Previously, Janice had been appointed Director of the New Jersey Division on Women in August 2006 and served until September 2010. As the former Director, Ms. Kovach was a member of the New Jersey Commission on the Status of Women, Domestic Violence Fatality and Near Fatality Review Board, Governor's Advisory Council Against Sexual Assault, Governor's Advisory Council on Domestic Violence, Gender Parity Council and the NJ Commission on Women Veterans. Prior to joining state government, she was a Councilwoman in the Town of Clinton, serving as the Planning Board Liaison, Chair of the COAH committee and the Historic Preservation Commission. She resigned her Town Council seat when she assumed the Director's job of the Division on Women. Janice has, in addition to her role as Mayor, taken the passion for her work at the Division and parlayed it into a non-government role. At various events Janice speaks about the "Real Women in NJ". She tells their stories, what drives their passions and their hopes and dreams – using these stories to inspire other women. Janice reminds women that they are phenomenal individuals and every day ordinary women do extraordinary things. She continues to speak about empowerment and works with women's organizations and individuals to assist women interested in public participation, whether civic, government or political. Encouraging women to use their voice to drive public policy.
As a resident of Clinton, Janice served as a Trustee of the Red Mill Museum Village and President and Trustee of the CPS Partners in Education Foundation, Inc. In October 2004, she was appointed to the Highlands Water Protection and Planning Council and served until May 2010. Janice is a Leadership NJ Fellow – class of 2009. She was appointed to the Hunterdon County Polytech School Board in March 2011 and served until October 2013. Janice served various boards including Girl Scouts Heart of NJ and the Women's Heart Foundation. She continues to serve as a member of the United Way Women's Leadership Council, executive board member and chair of the education & training committee of the NJ Women's Political Caucus, the Planned Parenthood Action Fund of NJ and recently joined the Global Advisory Board for Honor Diaries Janice has worked as a consultant for several companies. Previously she was a Director with Prudential, managing a 24 X 7 call center and a Marketing Project Management Group. She has also held management positions with Fleet and NatWest Banks. She has a Bachelors degree in Business Administration from Thomas Edison State College. Follow Janice on twitter @janicekovach and read the many articles she shares about women in politics, government, business and academia.
Ryan L. Brooks
'Why You Should Care – The Human Trafficking Footprint in the U.S.'
As the fastest growing illegal business in the world, human trafficking has profound influences here in the United States. Through sympathetic understanding and awareness, both socially & legally, the average American can positively impact what has become the worst human right violation, slavery.
Ryan Brooks is a third year law student at Rutgers School of Law – Newark. His academic focus, both as an undergraduate and law student, has been international law, legal and political theory, and global policy. Ryan recently worked for the Rutgers International Human Rights Clinic, with a specific focus on issues pertaining to human trafficking. Mr. Brooks is currently pursuing positions as an international legal consultant. He is currently a J.D.Candidate at Rutgers School of Law-Newark.
Christopher Englese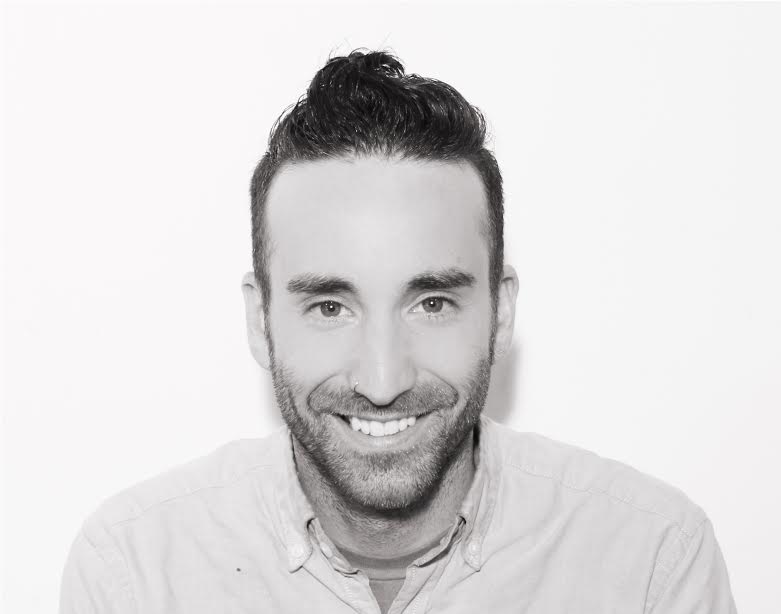 'Documenting History: Life and Reproductive Rights Through a Lens'
Weaved with personal stories that influence his political and artistic endeavors, 'Documenting History: Life and Reproductive Rights Through a Lens' discusses the power of documentary filmmaking and social activism on public policy affecting women's reproductive rights.
Christopher Englese is an award-winning documentary filmmaker and visual creative with a talent for words and storytelling. While earning his Master of Philosophy degree he moved overseas to complete his dissertation. Christopher's overseas work includes production for the BBC, BBC Radio 1 and Black Camel Pictures. After spending several years in Europe he was eager to get back to New York City and continue his passion of making authentic films that challenge social norms. Christopher has since developed shows for major networks, completed his first feature and has proudly contributed to award-winning documentaries, broadcast work for companies such as MTV, TLC, The History Channel, Discovery, ABC and advertisements for major brands and Broadway productions.